Chiropractic care is a great, all-natural option for managing back pain and problems with the spine, including spinal stenosis. People with spinal stenosis struggle with pain, weakness, and numbness that radiates throughout the arms and legs. By relieving pressure on the spine, chiropractors relieve the pain and other symptoms of this condition.
Understanding Lumbar Spinal Stenosis
Spinal stenosis is a narrowing of the spine. Your spine includes a system of nerves (the spinal cord) enveloped by the spinal canal. When this canal narrows, it causes pressure on the nerves.
Stenosis can occur in any part of your spine. It most commonly develops in the lower back, which is called lumbar spinal stenosis. When the narrowing happens in this area of your back, it can make it difficult to walk long distances. It also affects your legs and could cause problems with the bowel and bladder.
Anyone could develop spinal stenosis, but it's more common in older people. Causes include:
Injury
Spinal tumor
Previous spinal surgery
Bone diseases
Rheumatoid arthritis
Spinal Stenosis Symptoms
Early, less severe cases of spinal stenosis can occur with no symptoms. Over time, people usually begin to experience the following:
Back pain
Burning sensation that extends into the buttocks and down the legs
Numbness
Cramping
Leg pain or muscle weakness
Tingling
Loss of sensation in the feet
Loss of sexual ability
As spinal stenosis worsens, especially when the problem is in the lumbar region, it eventually causes:
Loss of bladder or bowel control
Severe numbness in the legs, thighs, and backs of legs
Severe pain and weakness in one or both legs
Spinal Stenosis and Osteoarthritis
Osteoarthritis is the most common cause of spinal stenosis. This condition develops over time from wear and tear. Spinal stenosis is common in older people because of the changes that occur over time as someone ages. Many people have at least a few spinal stenosis symptoms by age 50 because of their aging spine.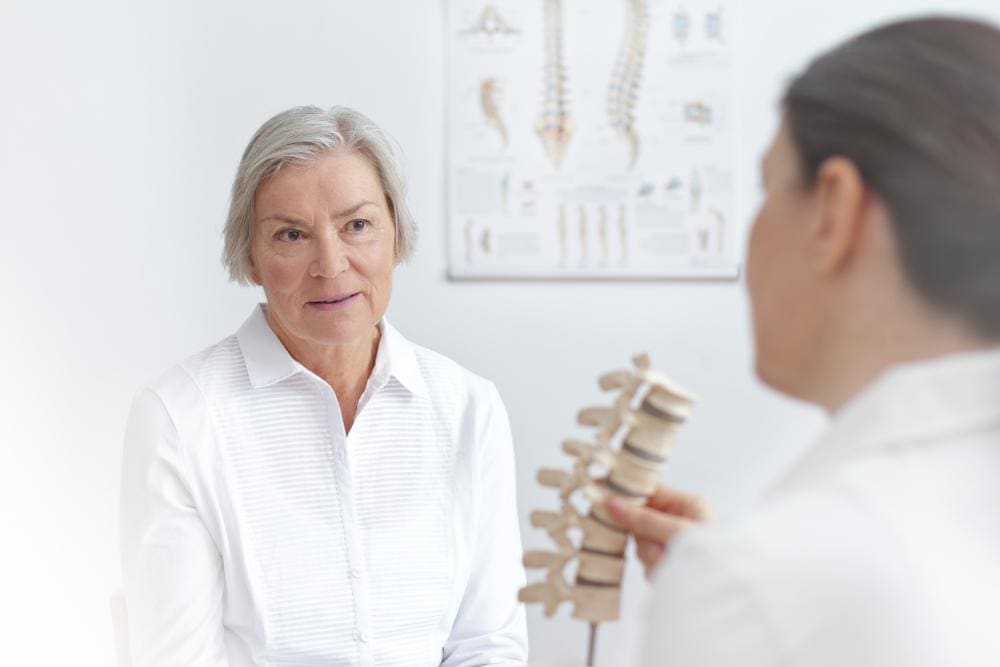 Chiropractic Assessment and Diagnosis
Your doctor or chiropractor can diagnose spinal stenosis by evaluating your symptoms. It's best to undergo a complete physical exam so you know exactly what you're dealing with regarding the location of the spine and the severity of the condition.
Chances are, if you're experiencing weakness, loss of sensation, and abnormal reflexes, you've developed some degree of spinal stenosis. Additionally, your doctor or chiropractor might order the following:
X-rays of your lumbar spine
CT scan
Bone scan
EMG
Chiropractic Care for Spinal Stenosis
Chiropractic care is one of the most effective options for spinal stenosis. This non-invasive, all-natural spinal stenosis treatment helps the body heal. It corrects and re-aligns problems with discs in the spine and reduces pressure on the spinal cord, easing spinal stenosis pain and other symptoms.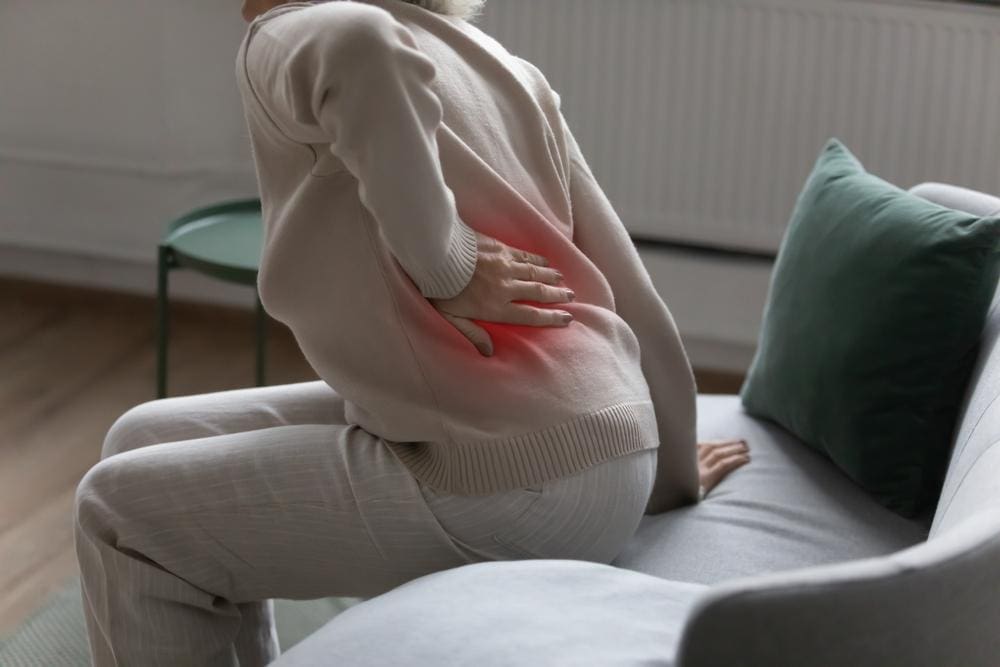 In addition to manipulation, chiropractors use various tools to address the symptoms of spinal stenosis, including massage, exercise, physiotherapy, and other things that help with pain management. These tools help to strengthen the spine and back muscles, improve flexibility, and provide spinal support.
Pain Management and Functional Improvement
One of the most significant benefits of using chiropractic treatment to treat spinal stenosis is the pain relief it offers. Instead of relying on pain medication to mask the pain, chiropractic care uses stretching, spinal adjustment, and other therapies to correct and ease the problem. Treatments address the root of the issue and provide a long-term solution that improves your health instead of relying on pharmaceuticals to get you through.
Through chiropractic adjustment, you enjoy immediate pain relief. You reduce the risk of spinal stenosis worsening, and you experience functional improvement.
Spinal Adjustments and Mobilizations
Chiropractic spinal adjustments restore the healthy functioning of the spine and the nerves along the spinal cord. It corrects misalignment and reduces swelling. Chiropractic treatments promote healing and pain relief without drugs, surgery, or more invasive techniques.
Exercise and Rehabilitation
In addition to spinal manipulation, your chiropractor will help you perform exercises during your sessions and teach you exercises you can practice at home. These exercises aim to strengthen the back muscles and increase blood circulation, which helps with inflammation.
Exercise rehabilitation improves your overall flexibility. You'll feel less stiff and prevent your symptoms from worsening.
Your chiropractor will design a rehab routine that addresses your specific issues. The exercises you practice in the office and at home target specific issues that will help you fix your spinal position and decompress the nerves. Routines might include:
Sustained lumbar extensions
Seat lumbar flexion
Lifestyle Modifications and Preventive Strategies
In addition to chiropractic treatments, there are lifestyle modifications your chiropractor might recommend to help you reduce your risk of lumbar stenosis and correct the problems that have already developed.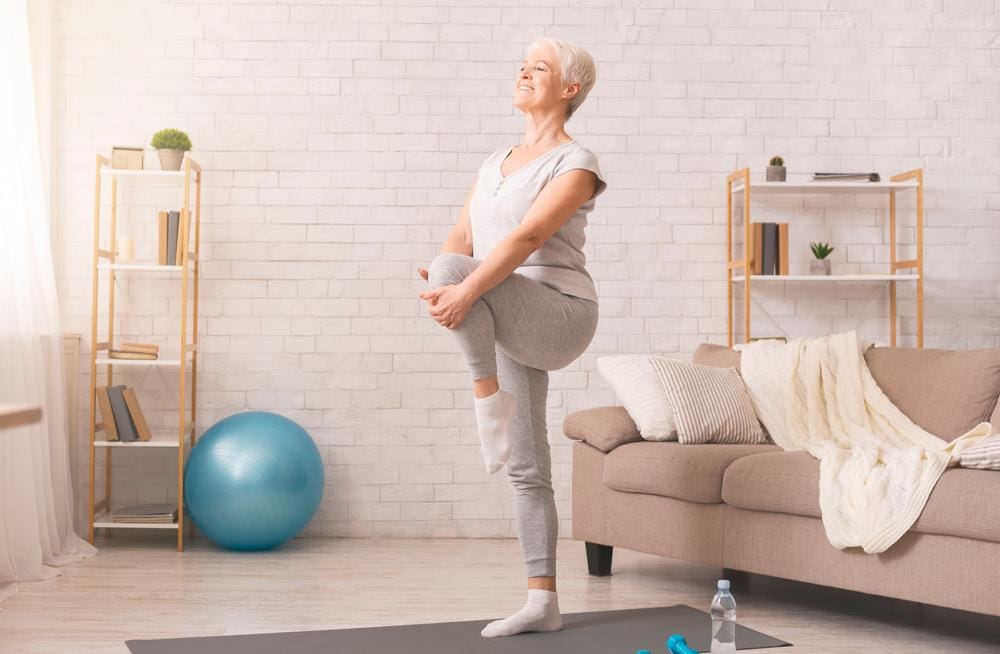 Modifications include:
Regular exercise that strengthens your back muscles, including walking, cycling, swimming, and weight training
Maintaining good posture
Invest in a quality mattress
Learn to lift heavy objects safely
Maintain a healthy weight
Benefits of Managing Spinal Stenosis with Chiropractic Care
Chiropractic care offers many benefits for managing spinal stenosis. It promotes your body's natural healing inclination and helps you manage the pain. It is a drug-free option for dealing with the condition and could help you avoid surgery.
The goal of chiropractic treatment is to expand the space in your spinal canal, preventing pressure from causing pain and limiting mobility. You'll enjoy less muscle tension and correct spinal misalignment with chiropractic treatments. It promotes soft tissue healing and is an all-natural way to relieve pain.
With chiropractic care, you'll enjoy both immediate and long-term benefits. In addition to helping you manage spinal stenosis, you'll also benefit from chiropractic treatments promoting overall health and well-being.