AUTO INJURY RECOVERY SPECIALISTS
South Salem's Top-Rated Chiropractic Clinic
If You Have Been Injured in a Car Accident, Don't Wait to Get Help. Call Us to Get Started. Specializing in Personal Injury Protection (PIP) Insurance.
At our South Salem chiropractor office, we take an in-depth approach to post-accident treatment and recovery plans. Our team is committed to giving every patient the highest quality care, and our therapists, staff members, and chiropractors can address almost any injury you may have.

Call us today to find out how our team can help you get back to normal after a serious injury. Your health is our #1 priority, and because we've been in the business for so long, we've built strong community ties and a loyal customer base.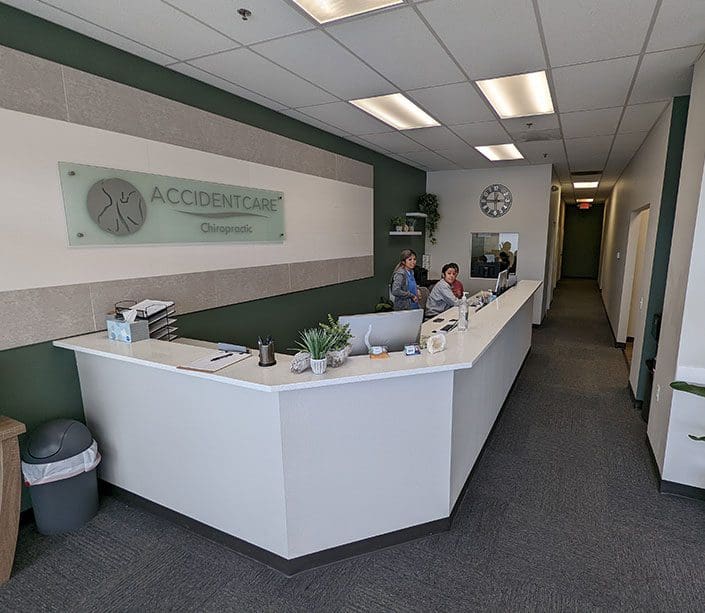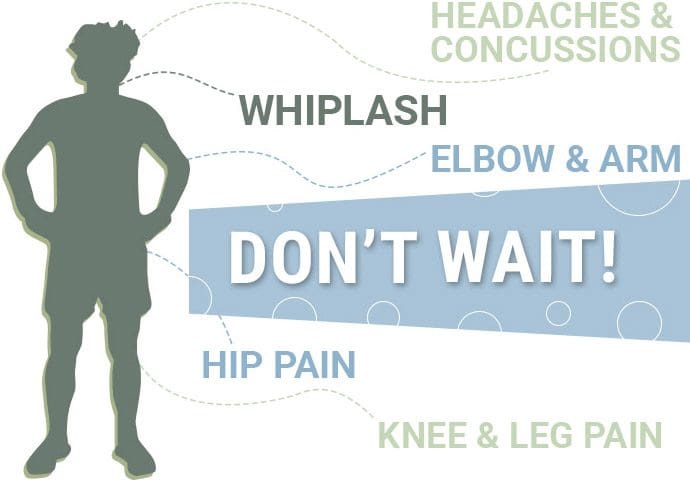 South Salem Clinic Services
Chiropractic Therapy Treatments
Monday: 10AM–7PM
Tuesday: 10AM–7PM
Wednesday: 10AM–7PM
Thursday: 10AM–7PM
Friday: 09AM–6PM
Saturday: Closed
Sunday: Closed

recent patient testimonials
Meet our team
Chiropractors
To receive top chiropractic care from a car accident injury specialist, contact us today.
With our treatment plans, it's our goal to help you recover after an auto accident.


The Most Comprehensive Chiropractic Treatments

It's our mission to offer South Salem's passengers and drivers the area's best auto accident chiropractic treatments.
While most accident injuries occur in rear- or front-end collisions, soft tissue injuries (also known as whiplash) may happen after an impact from nearly any direction.

Paying for Treatment After an Accident

Getting care as quickly as possible will minimize the risk of pain and damage that may not come until months—or even years—after an accident.

PIP Insurance

Most insurance plans cover chiropractic treatment. In Oregon, all state-governed health plans include direct (no referral required) access to chiropractic care. Auto accident injuries are usually 100% covered by your own PIP (personal injury protection) insurance or the at-fault driver's bodily injury liability policy. If you have legal representation, we'll accept you as a patient and take payment when the case settles.
Personal Injury

Insurance coverage is complex these days, especially when you're unsure of which questions to ask an insurer. To simplify the process, we'll get in touch with your insurer and inform you of any limitations and benefits before we begin care. Call our office for a no-obligation, no-cost benefits review.
No-Fault

PIP is sometimes referred to as "no-fault" coverage because the statutes enacting it are generally known as no-fault laws, and PIP is designed to be paid without regard to "fault," or more properly, legal liability. This means that no matter who was at fault for the accident you are entitled to use your insurance to cover any necessary treatment or expenses

Biggest Benefits of Our Post-Accident Chiropractic Services

During Your First Visit

To start we will ask you to fill out an information form. It's important to do so accurately, so we have a better idea of your well-being and health. Once that's done, one of our chiropractors will assess your condition. We'll ask about your symptoms and the accident's circumstances, among other aspects.

When the preliminary assessment is complete, a chiropractor will evaluate you to determine if your injury will respond to treatment. The exam may test your muscle strength, muscle tone, range of motion, and neurological health. MRIs, x-rays, and other tests may be performed. If you've already had these tests done, please bring the results to your appointment.

Based on what we find during the examination and interview, one of our chiropractors will customize a treatment plan for your body type and injury. We'll give an estimate of the plan's duration and treatment frequency. We're here for you when we're needed most! If you'd like to book an appointment, get in touch with us by phone or online.
Chiropractic Treatment

Auto accidents are confusing and frightening events, and victims must take several steps to get the care they need. If you've been in an accident in South Salem, schedule an appointment with us as quickly as possible. Some injuries are slow to appear, which may lead to issues with an insurance claim. Our chiropractic care team will provide immediate treatment and document the severity of your accident injuries.
Prompt Care is Essential

- Supporting recovery from soft tissue injuries. Whiplash is a complex condition. While it's often associated with shoulder and neck pain, it may create other complications, including vision and hearing loss. When patients receive chiropractic care after an auto accident, they typically see more long-term improvement in their symptoms.

- Diagnosing and treating hidden injuries. Experienced accident chiropractors know which types of injuries typically occur after collisions. During the initial consultation, your chiropractor will perform a detailed examination that helps them diagnose your injuries and create a custom treatment plan.

- Solving problems without medication. Unfortunately, many people become addicted to prescription pain relievers after auto accidents and other traumatic events. However, with post-accident chiropractic care, it's possible to treat the causes of pain without these medications. Without addictive substances, healing and movement come naturally.

- A long-term reduction in pain. Many victims suffer from long-lasting neck pain, back pain, and other conditions after a car accident. Chiropractic care gets to the bottom of these issues, and therapy sessions help to restore range of motion. Our chiropractors also give patients exercises to keep their bodies strong and prevent pain from coming back.

- Less scar tissue. When your body undergoes the trauma related to an auto accident, ligaments and muscles are often torn and stretched. If the body repairs them naturally, patches of scar tissue may develop, limiting movement. Proper care helps to reduce the growth of scar tissue, helping patients retain their ability to move.
Our Chiropractic Services Include:

Massage Therapy

We know that every accident is different, and every patient's needs are unique. Our trained massage therapists will devise customized care plans that take your injuries, preferences, needs, and biological makeup into account. After an adjustment, a massage will provide pain relief and relax tired, achy muscles.
Electrical Stimulation

With electrical stimulation treatments, patients can see faster healing of their soft tissue injuries and greater relief of accident-related pain. This painless, non-harmful treatment speeds recovery and restores your vitality and health.
Acupuncture

With roots that are thousands of years old, this non-invasive alternative treatment offers benefits such as simpler pain management. Contact our team today for more information or to schedule an appointment.
X-Rays

Our South Salem clinic offers x-ray services to help our team diagnose injuries accurately. These services are provided by licensed practitioners and covered by almost all insurance plans.
Therapeutic Visits

Our chiropractors offer in-office and in-home treatment to lower costs and reduce recovery time. These extra services will work to strengthen the body after an auto accident and ensure the proper healing of injuries.
Administrative Help

After an auto accident, you'll undoubtedly have to wade through a pile of medical and insurance paperwork. The process can be overwhelming, but we are here to help. Our team will learn about your medical history and injuries, using the information they gather to create a customized treatment plan.
South Salem Chiropractic Care