AUTO INJURY RECOVERY SPECIALISTS
Pasco's Top-Rated Chiropractic Clinic
If You Have Been Injured In A Car Accident, Don't Wait To Get Help. Same Day Appointments Available. Call Or Book Online Now!
Getting back on your feet after a car crash can be a real challenge without getting the right care. It's not just the emotional and mental strain; people involved in these accidents often end up with several physical injuries too, that aren't always detected at first.

Our chiropractic clinic, here in Pasco, Washington, is all about addressing issues like whiplash and other injuries that are caused from car accidents. We have a wonderful team of chiropractors who are dedicated to helping victims of accidents to get the care that they need to recover.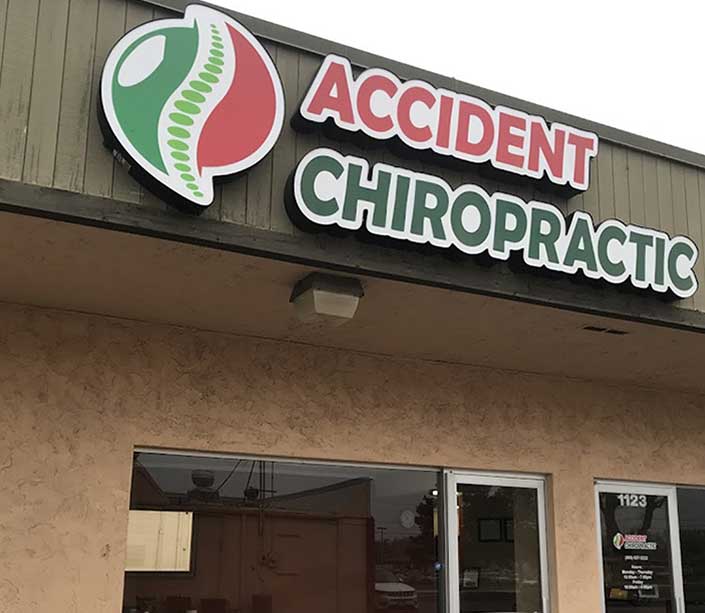 Just like all of our trusted clinics, we take a different chiropractic approach to your treatment and recovery plan, to help ensure that you always get the best possible care. This commitment to comprehensive rehabilitation and healing is something you'll find at all our clinics throughout Oregon and Washington.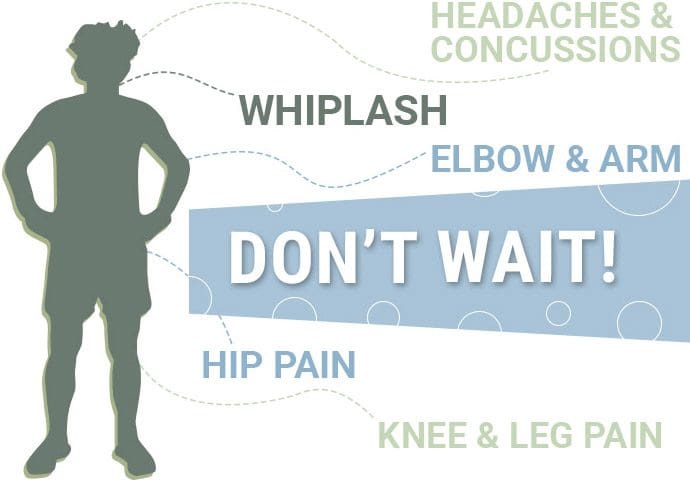 Pasco, WA Chiropractor Clinic Services
Some of the treatment options for work and car accident injuries we offer include:

Chiropractic Therapy Treatments
Monday: 10AM–7PM
Tuesday: 10AM–7PM
Wednesday: 10AM–7PM
Thursday: 10AM–7PM
Friday: 10AM–4PM
Saturday: Closed
Sunday: Closed

recent testimonials from patients
Meet our team
Chiropractors
Get started today and we'll create a personalized treatment plan.
Give us a call or book an appointment online to schedule an initial evaluation.

Accident Care Chiropractic in Pasco, WA - Has Your Back

If you have been in a car accident, don't wait to get help. We recommend that you seek medical attention immediately, either by visiting the hospital
or arranging an examination with your family doctor, before seeing a chiropractor, to be sure there are no severe injuries.

We also highly encourage you to schedule an appointment with our skilled practitioners at Accident Care Chiropractic, located in Pasco, WA

Our Accident Care Chiropractic Team Specializes In:

At Accident Care Chiropractic located in Pasco, WA, you can trust the experience of our chiropractors to help you recover faster.

Even if you don't initially have severe symptoms after your accident, getting a proper diagnosis from one of our
experienced chiropractors will help to give you more peace of mind towards your continued health and wellbeing.

Auto Injury

When it comes to car accidents, the best action to take can differ based on how severe the accident was. Sometimes, you'll need to get medical help right away, and other times, you may be okay to just drive home.

Every accident and the injuries it brings are different. But no matter what happened or how you feel, it's a wise choice to see a skilled chiropractor after a car accident.

Whiplash

Car accidents can often lead to a pretty common injury called whiplash.

Whiplash happens when your neck and head get jolted back and forth really hard because of the sudden crash. This can leave you with some serious neck and back pain, make it tough to move around, and even affect how you're feeling overall.

Live Pain Free

Our accident care chiropractors are dedicated to helping you to heal your injuries and live pain free again. We start by properly diagnosing what's going on in your body, then create a treatment plan that's tailored to fit your needs.

Our approach looks at the big picture, working to ease pain, swelling & inflammation, get you moving better, and speed up your recovery - whether they're from a car accident or any other accident related injury.

Diagnosing hidden or latent injuries

Our chiropractic care following a car accident involves a comprehensive diagnostic approach, using advanced imaging tools and a meticulous full-body examination. This thorough process not only allows us to identify injuries directly related to the accident but also unveils latent injuries that may have gone unnoticed. By effectively addressing and treating these concealed injuries, patients often experience an enhanced state of well-being compared to their pre-accident condition.

The presence of hidden or latent injuries can present a significant challenge for car accident victims. Due to the surge of adrenaline in the body, symptoms are often delayed, making it challenging to detect these injuries immediately. It is crucial to acknowledge that injuries can manifest days or even weeks after a traumatic event like a car accident. Seeking prompt attention enables your chiropractor to diagnose and initiate early treatment, thus preventing further complications and deterioration in your condition.

Non-Invasive Therapies

Beyond its proven effectiveness, chiropractic care following a car accident offers the distinct advantage of being non-invasive. While certain injuries may necessitate surgical intervention, many medical professionals often propose surgeries as a default option. Although in many cases, alternative non-invasive options, like chiropractic care, are the most effective long-term recovery option. If you have reservations about undergoing surgery, we encourage you to reach out to our clinic for a consultation. We can provide a professional second opinion on your accident treatment alternatives.
More Treatment Options

The primary motivation for seeking chiropractic treatment following a car accident lies in the need for better treatment options. Located in Pasco, WA, our chiropractors and massage therapists have the training and experience for dealing specifically with auto accident related injuries, affording a wide spectrum of individualized treatment options tailored to each patient's unique injuries and circumstances.

Our specialization in car (and other accident related injuries) our chiropractors and staff excel in assisting individuals who have sustained such injuries by formulating a comprehensive treatment and rehabilitation plan aimed at expediting your recovery and restoring you to your pre-accident condition as swiftly as possible.

Pain Management

Pain often emerges as the predominant symptom following car accident injuries. If you find yourself dealing with any form of pain after a car accident, you might initially seek treatment at a hospital or consult with a medical physician. While immediate medical attention is advisable, conventional pain management approaches frequently involve the prescription of pain-relieving medications. However, it's important to recognize that these medications primarily provide temporary relief from symptoms without addressing the root causes of pain, and they come with the potential risk of addiction.

In our Pasco, WA clinic, our chiropractors adopt a precise and focused approach to treatment, with the goal of identifying and addressing the underlying sources of your pain. Our individualized recovery plan not only serves to diminish and alleviate your pain but also expedites the healing process. Collaborating with a chiropractor specialized in accident care and recovery, ensures that you receive the appropriate treatment for any injuries that may be causing persistent discomfort, while also safeguarding against potential future complications.

Insurance settlements

In the aftermath of a car accident, concerns about insurance coverage for your medical expenses are usually top of mind for our patients. Fortunately, accident care is typically covered by insurance as part of post-accident treatment. Hopefully alleviating some of the apprehension that you may have about getting the care that you need.

Our staff understands this and we will take the responsibility of managing the essential documentation required for your insurance provider and/or legal counsel. This includes maintaining accurate appointment records, detailing diagnoses, and outlining treatment plans. Our goal is to eliminate as much of the administrative burden from your shoulders as possible, allowing you to concentrate fully on your healing and recuperation. If you are pursuing a settlement, your chiropractor will collaborate with you and your attorney, and provide complete and comprehensive information regarding your injury diagnoses and the corresponding treatment strategy recommended for your accident recovery process.

For these reasons, consulting with a chiropractor is strongly advised following a car accident. Delaying treatment not only heightens the potential for aggravating your injury but could also result in insurance providers rejecting coverage if too much time has passed.

If you were recently in a car accident in or around Pasco, WA, reach out to us today!