AUTO INJURY RECOVERY SPECIALISTS
OUR HAZEL DELL CLINIC IS CURRENTLY NOT TAKING NEW APPOINTMENTSPLEASE SCHEDULE AT OUR VANCOUVER OR MILL PLAIN CLINICS
Hazel Dell's Top-Rated Chiropractic Clinic
If You Have Been Injured In A Car Accident, Don't Wait To Get Help. Same Day Appointments Available. Call Or Book Online Now!
Our Hazel Dell Chiropractor location has both English and Spanish speaking staff available. Hablamos Español.

During an auto accident, the human body is subjected to an enormous amount of stress and strain, which may result in nerve blockages.
Chiropractic care is a drug-free, natural treatment that encourages nerve conductivity in the spine, restoring normal sensation and function in affected areas.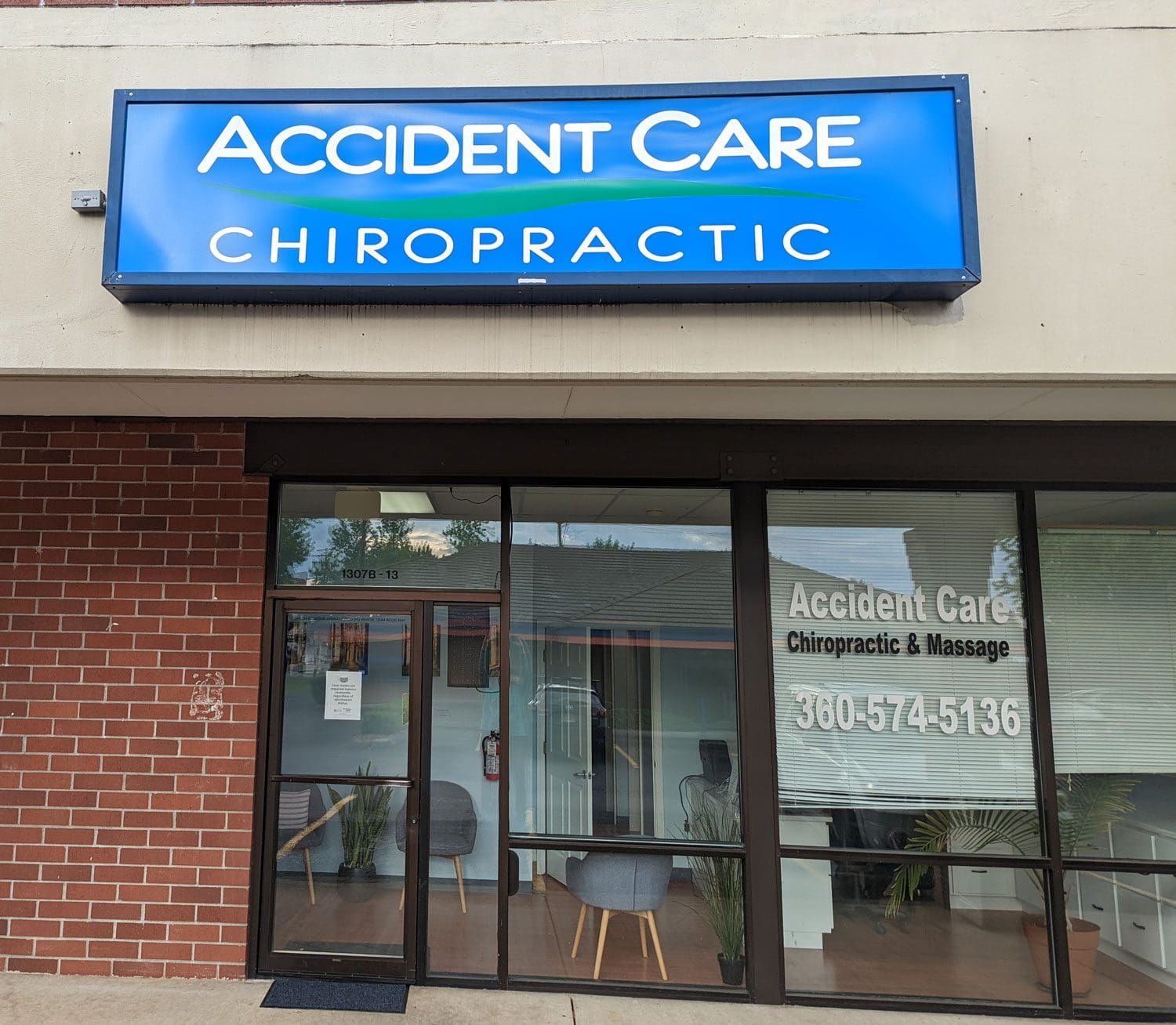 Hablamos Español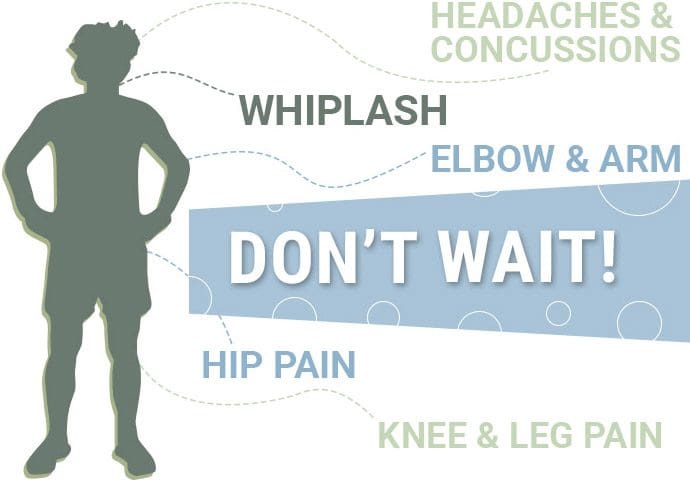 Hazel Dell Clinic Services
Chiropractic Therapy Treatments
Monday: 10AM–7PM
Tuesday: By Appt.
Wednesday: 10AM–7PM
Thursday: By Appt.
Friday: 10AM–7PM
Saturday: Closed
Sunday: Closed

Meet our team
Chiropractors
Many of Hazel Dell and Vancouver and Vancouver residents experience an auto injury or personal accident.
Let our experienced team of professionals get you back on track and feeling pain free!
Chiropractic Rehabilitation for Post-Accident Injuries

During an auto accident, the human body is subjected to an enormous amount of stress and strain, which may result in nerve blockages.
Chiropractic care is a drug-free, natural treatment that encourages nerve conductivity in the spine, restoring normal sensation and function in affected areas.
No Out of Pocket Expenses

Insurance covers your treatment and rehabilitation.
We will help you with your claims process and get you back to feeling great.

PIP Insurance

All drivers in Washington State must carry liability coverage. However, they can also benefit from purchasing supplemental PIP or personal injury protection. This type of coverage pays medical expenses for drivers, passengers, pedestrians, bicyclists, and motorcyclists injured in accidents. Let us deal with the insurance company so you don't have to. Schedule an appointment today.

Auto Injury

As more drivers hit the streets, the risk of a serious collision increases. If you've been involved in an automobile accident and are dealing with pain, stiffness, and injury, count on the team at Auto Accident Chiropractic to get you back to normal.
Even a seemingly minor collision can result in whiplash, spinal misalignment, and other injuries, which often take days, weeks, or even months to appear.

No-Fault

Unlike some other states, Washington follows a tort system for auto accident injury claims. This means that each party's level of fault plays a role in determining compensation. Insurance coverage is extremely complex these days, especially if you're not sure which questions to ask the insurer. To simplify the process, we'll work with your insurance company to determine the policy's limitations and benefits. For a no-obligation benefits review, call us today.

Auto Accident Chiropractic Care In Hazel Dell, WA

Whiplash and Back Pain

Back pain and whiplash injuries often bring debilitating effects that last years after an auto accident, and in some cases, they become lifelong problems. While many providers claim to offer whiplash care, we've seen the results of incomplete examinations, limited treatment, and improper diagnostics.

At Accident Care Chiropractic, whiplash and back pain treatment are our specialties. With our practitioners' training in diagnostic imaging, spine trauma, and care coordination, we have what it takes to make you feel better. If you're suffering from a back injury or are dealing with the effects of whiplash, contact us to schedule treatment today.

Relief from soft tissue injuries. These are quite common in accidents. Whiplash, for instance, causes stiffness, pain, and decreased range of motion. Massage therapy releases tension and restores normal muscular function.
Massage Therapy in Hazel Dell, WA

Auto accidents cause a range of physical issues, and many Hazel Dell residents choose massage therapy for the relief it provides from aches, pains, and soft tissue injuries. Our licensed massage therapists are deeply aware of the potential of massage therapy to facilitate wellness, health, and accident recovery. Here are a few reasons to see us after an accident.
No matter what kind of accident you've been in, we want to be a part of your recovery. Make an appointment with one of our chiropractors today to learn about your injuries and find out if massage therapy is appropriate.
X-Rays

Diagnostics is one of the most essential elements of a successful chiropractic care plan. Our chiropractors rely on these techniques, including x-rays, to learn what's happening in a patient's musculoskeletal system, and to determine how certain treatments will help.

While x-rays are not necessary in every case, they are beneficial in some instances. Call or click today to learn more about Accident Care Chiropractic's diagnostic equipment, tools, and strategies.
Acupuncture

Are you in pain after an accident? Recovery is a difficult, long process, but our alternative treatments may help. Acupuncture has been proven to minimize pain and speed healing. This safe, effective, gentle, and drug-free treatment works on its own, but is also the perfect complement to our chiropractic services. Get in touch with us today to learn more or to schedule an appointment.
We Provide The Help You Need

Post-concussion treatment. Drivers and passengers often hit their heads in accidents, and the resulting injuries may come with lifelong effects. Massage therapy may help to reduce the headaches and pressure that accompany a concussion.
Hazel Dell Chiropractic Treatment

Physical Therapy in Hazel Dell, WA

According to NHTSA, over seven million auto accidents happen in the United States every year, with nearly two million requiring medical care due to serious injury. While automobiles have become much safer over the past few years and fatality rates have decreased, injuries are still a common occurrence.
The pain from an auto accident injury may come right away, or it might appear several days after an event. In either instance, it may lead to diminished quality of life and even disability. Our physical therapy services may help patients overcome their injuries and return to normalcy.
Contact Us

Auto accident injuries often have lasting effects, many of which don't appear right away. Whether you're the driver or the passenger, it's important to seek prompt attention after an accident injury. Request additional information online or call today to schedule a no-obligation consultation.
Chiropractic Care for Residents of Hazel Dell, WA