AUTO INJURY RECOVERY SPECIALISTS
SE Portland's Top-Rated Chiropractic Clinic
If You Have Been Injured in a Car Accident, Don't Wait to Get Help. Call Us to Get Started. Specializing in Personal Injury Protection (PIP) Insurance.
Since Accident Care first opened its doors in 2008, our SE Portland Chiropractor clinic has become one of the most trusted chiropractic clinic in Portland.

With over 14 years serving the local Portland community, our SE Portland Chiropractor clinic has helped thousands of patients recover fully specializing in car accident injuries. If you are looking for a chiropractor in SE Portland, schedule an appointment today! The sooner you call, the sooner you recover.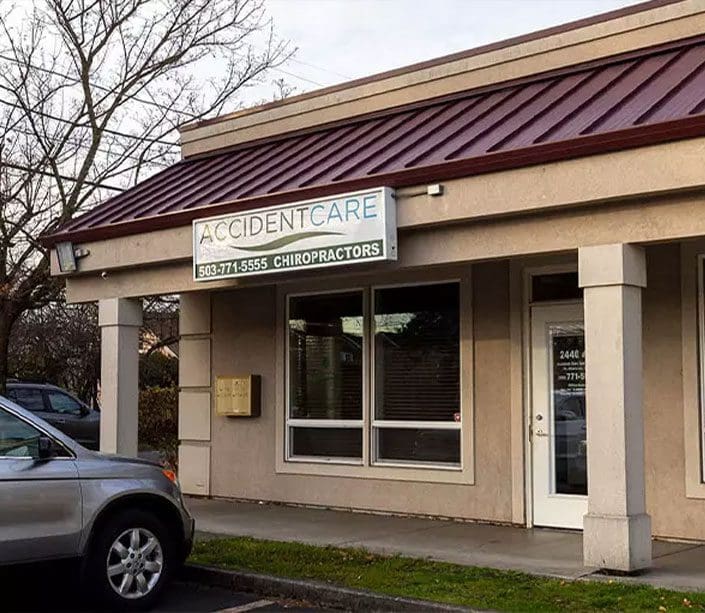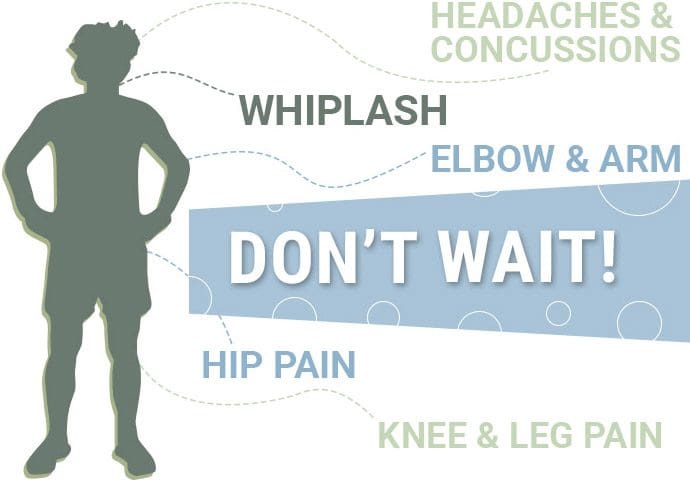 SE Portland Clinic Services
Chiropractic Therapy Treatments
Monday: 9AM–7PM
Tuesday: 9AM–7PM
Wednesday: 9AM–7PM
Thursday: 9AM–7PM
Friday: 9AM–7PM
Saturday: 10AM–2PM
Sunday: Closed

read our patient testimonials
Our 5-star reviews by patients detail the relaxed, friendly, and professional environment we have created.
Meet our team
Chiropractors
By going to Accident Care Chiropractic right away, you can start your treatment before the pain shows up and get help documenting any injuries.

You Local Chiropractor in SE Portland, OR for Car Accident Injury

After a car accident, it's vital to schedule an appointment for chiropractic care as soon as possible.
If you are in pain from the accident, chiropractic care can provide the relief needed to feel better.

Insurance Covers Your Expenses

You will have no out of pocket expenses.
Our Staff helps you with your claims and the entire recovery process.

PIP Insurance

PIP insurance, or personal injury protection insurance, is designed to cover the medical expenses of anyone involved in an accident. The minimum amount legally required in Oregon covers up to $15,000 per person, though purchasing a policy with much higher limits is possible. With this insurance, no matter who is at fault, the insurance company will cover any injuries after an accident. This means coverage for medical expenses for drivers and passengers, including chiropractic care.

Auto Injury

If you don't feel any pain right now, be aware that it can take days to weeks to appear. We treat the most common car accident injuries.

We provide patients the highest level of treatment and of attention. Our chiropractors and therapists have the experience and expertise to get you back on track living pain free. Don't wait to seek chiropractic treatment for whatever symptoms you are having. The longer you wait the worse it can get!
No-Fault

Oregon does use fault for determining liability in car accidents, but there are some no-fault provisions. Insurance policies are required to have no-fault provisions in them under the PIP insurance to pay for any injuries that come with the use or maintenance of the vehicle. Even if someone is at fault for an accident, they are covered. If the accident was another person's fault, the driver could sue the at-fault party for compensation.

Chiropractic Care in SE Portland, OR

Whiplash and Back Pain

When a car accident happens, the vehicle rapidly comes to a complete stop. The quick stop causes the body to move forward or to the side, then back into the seat nearly instantly. Moving like this after an accident isn't natural for the body, so it can lead to whiplash or back pain. Often, these aren't felt immediately after an accident but will show up later. By seeking chiropractic care immediately after the accident, it's possible to start getting help before your neck or back starts to hurt.
Massage Therapy

Massage therapy can help relax your muscles and relieve pain. It's not just for relaxing after a stressful week – it can help after a car accident. It's a good idea to have a massage done after a chiropractic adjustment, and we can schedule that for you. Our massage therapists are highly skilled and will create a personalized plan to help make sure you get as much as possible from each appointment.
Acupuncture in SE Portland, OR

Acupuncture is a type of traditional Chinese medicine known for helping relieve pain. Used for thousands of years in Asian countries, it uses stimulation on specific body parts to eliminate or reduce pain and help the body heal. Typically, the stimulation is done with sharp, thin needles inserted gently into the skin. A quick call to us allows you to learn more about acupuncture and whether this might be the proper treatment for you.
X-Rays

Proper diagnosis of injuries is crucial, especially if you don't feel any pain yet. X-rays can help determine if you sustained any injuries in the accident and their severity. Our x-rays are done by licensed x-ray technicians and allow us to learn more about you before we do any chiropractic adjustment or other therapies to help you heal.
Physical Therapy

Physical therapy can include various techniques and skills personalized to you to aid in your recovery. You'll learn what to do to work on your recovery at home and receive help to make sure you're progressing. It is used for a wide range of injuries to help speed healing and regain range of motion in impacted joints. A trained physical therapist will work one-on-one with you to create a plan that's specific to your needs, so you can heal faster and get back to normal as quickly as possible

Accidents can happen at any time and to anyone, and when they do, the injuries may not be apparent right away. If you are ever in a car accident, seeking fast treatment is essential, even if you feel okay right after the crash. Accident Care Chiropractic is here to help. Call us today to schedule your first appointment.

Your Friendly Local SE Portland, OR Chiropractor