AUTO INJURY RECOVERY SPECIALISTS
Tigard's Top-Rated Chiropractic Clinic
If You Have Been Injured in a Car Accident, Don't Wait to Get Help. Call Us to Get Started. Specializing in Personal Injury Protection (PIP) Insurance.
Our Tigard chiropractic clinic offers the best and most comprehensive treatment for a wide range of back and neck injuries. Our well-trained and experienced team of chiropractors, staff, and therapists are dedicated to providing each patient with the highest quality care possible.

Improving the health and well-being of our patients is our top priority, and with over 14 years in business, we have built a solid reputation among the community for doing just that. Come see why so many patients have trusted their recovery to our Tigard location!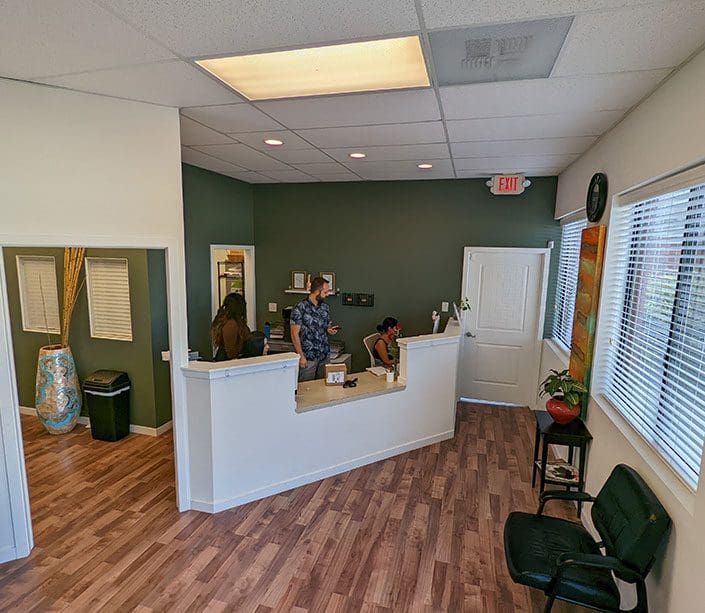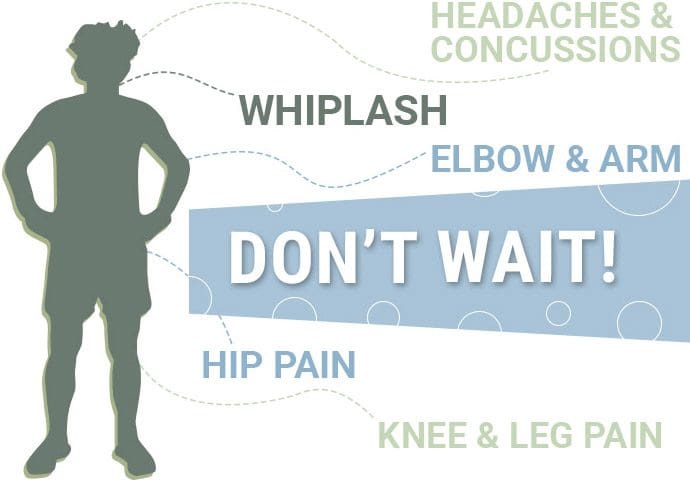 Tigard Clinic Services
Chiropractic Therapy Treatments
Monday: 10AM–7PM
Tuesday: 10AM–7PM
Wednesday: 10AM–7PM
Thursday: 2PM–7PM
Friday: 10AM–7PM
Saturday: Closed
Sunday: Closed

Meet our team
Chiropractors
The team at Accident Care Chiropractic knows that everyone is different, and we offer individualized treatment plans for accident victims.
With a holistic approach, we're here to improve patients' health and mobility.
One of the Best Chiropractor Care in Tigard, OR

Car accidents are a primary reason why people seek help from a chiropractor.
Our chiropractic team provides patients with a comprehensive treatment of many types of injuries a person can experience in a car accident, including back pain and whiplash.

No Out of Pocket Expenses

Insurance covers your treatment and rehabilitation.
We will help you with your claims process and get you back to feeling great.

PIP Insurance

Personal injury protection insurance, or PIP insurance, covers both the lost wages and medical bills of a person injured in a car accident. Our office staff is experienced in working with PIP insurance plans and can help our patients through the process of getting their treatment covered. Call us today for more information on how we can help you recover using PIP insurance.

Insurance Claim

Our Doctors will document the severity of the injuries, so patients who need the records for insurance claims after a car accident will have all of the documentation they need. The range of treatments we offer is explained in further detail below.
No-Fault

No-fault insurance is another name used for PIP insurance. With these types of plans, even passengers in the car may be covered by a person's no-fault insurance plan. This coverage applies regardless of who is at fault in a car accident. No-fault insurance is mandatory in the state of Oregon, so our office staff is familiar with these plans and how to work with them.

THE BEST PLACE TO RECOVER AFTER YOUR AUTO ACCIDENT INJURY

Whiplash Treatment

Whiplash can happen to anyone, no matter the direction of the impact during an accident. Symptoms of whiplash appear anywhere between a few hours to several weeks after an accident. Some of the symptoms of whiplash include neck stiffness or pain, decreased range of motion, blurred vision, shoulder pain, headaches, back pain, and dizziness

Improved range of motion. One of the most common complaints after an injury or accident is a decreased range of motion. A chiropractor can realign the spine and make adjustments that restore that range.

Pain reduction. Chiropractors can alleviate pressure on muscles and nerves causing pain by realigning the spine. Non-invasive treatment. Our patients can enjoy treatment plans that do not include medications or invasive surgeries with long recovery times.
Whiplash Back Pain

Whiplash is one of the most common injuries reported after car accidents and can result in pain and loss of range of motion. When a person's head is quickly jerked in one direction and then the opposite direction, it unnaturally stretches out the muscles, tendons, and ligaments, leaving them with a potentially debilitating injury. Our team of chiropractors is experienced in treating a variety of whiplash injuries and can create a personalized treatment plan that addresses every patient's needs.
What We Do

Many people assume they are fine after a traumatic event such as a car accident, especially if they feel no pain immediately after. However, it is still important for them to see a chiropractor to be sure they won't experience pain from an unseen injury.
Tigard Chiropractor Treatment Benefits

Massage Therapy

Our team of trained massage therapists understands that no two patients are exactly alike. They will work closely with each patient to customize a care plan that fits their needs. Our massage therapists consider things like a person's physiological needs, injuries, and personal preferences when creating their care plan, so patients can be sure they are receiving optimal treatment and getting the most pain relief possible.
Physical Therapy

Physical therapy is an excellent way to shorten recovery time from an injury. Our chiropractors offer both in-person and at-home physical therapy services that ensure injuries heal quickly and correctly.
X-Rays

To ensure all of our patient's needs are being addressed, our office offers X-ray services that assist our team of chiropractors in accurately diagnosing injuries. Our X-ray services are provided by experienced and licensed experts, so patients can rest easy that they are in capable hands. Our X-ray services are covered by most insurance plans.

Acupuncture

Acupuncture is a pain management technique that has been used for thousands of years. Dating as far back as 6000 BCE, this practice is non-invasive and offers a range of benefits. Call us now for more information on how this can help you.
Trusted Car Accident Injury Chiropractor in Tigard, OR