AUTO INJURY RECOVERY SPECIALISTS
Forest Grove's Top-Rated Chiropractic Clinic
If You Have Been Injured in a Car Accident, Don't Wait to Get Help. Call Us to Get Started. Specializing in Personal Injury Protection (PIP) Insurance.
Getting back on your feet after a car collision near Forest Grove, OR may prove challenging without prompt and proper care. Beyond the emotional and psychological distress, individuals involved in such accidents typically sustain many physical injuries.

At our chiropractic care clinic in Forest Grove OR, we specialize in addressing whiplash and other car accident-related injuries. Our dedicated team of chiropractors is committed to providing the best possible care, tailored to meet your specific needs.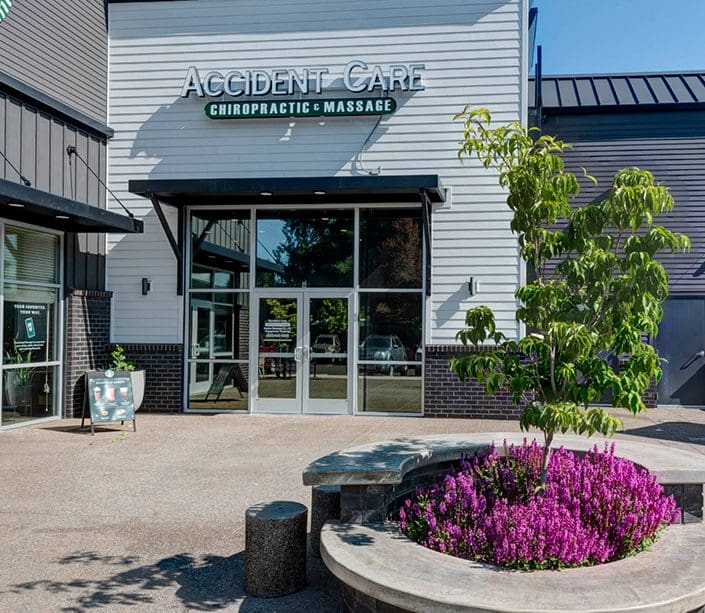 Our Forest Grove OR chiropractic clinic can treat your whiplash and any other injuries you have from a car accident. Our chiropractic team will give you the best chiropractic care you could hope for. Like our other trusted chiropractic clinics, we offer a comprehensive approach to your treatment and recovery plan that aims at giving each patient the best treatment available. As with all of our clinics in Oregon, we adopt a comprehensive approach to your rehabilitation and healing process, ensuring that every patient receives the finest treatment options.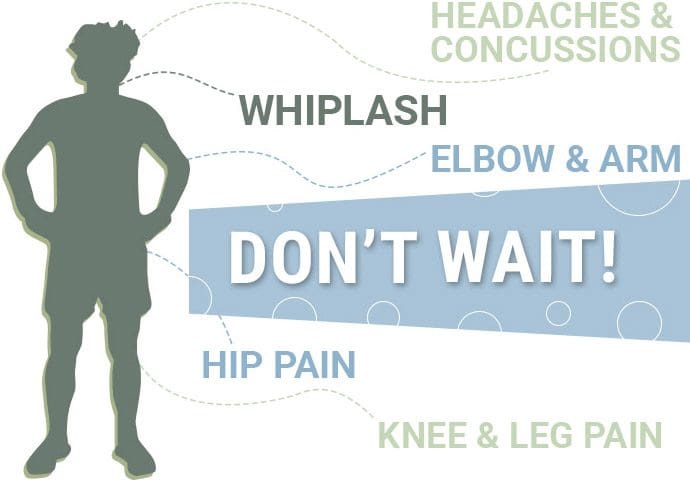 Forest Grove, OR Chiropractor Clinic Services
Some of the treatment options for work and car accident injuries we offer include:

Chiropractic Therapy Treatments
Monday: 9AM–7PM
Tuesday: 9AM–7PM
Wednesday: 9AM–7PM
Thursday: 9AM–7PM
Friday: 9AM–7PM
Saturday: Closed
Sunday: Closed

recent testimonials from patients
Meet our team
Chiropractors
Get started today and we'll create a personalized treatment plan.
Give us a call or book an appointment online to schedule an initial evaluation.

Forest Grove, OR Accident Care Chiropractic Has Your Back

If you have been in a car accident, you might be uncertain about the correct treatment to get. Our suggestion is to promptly seek medical attention either
by visiting the hospital or arranging a check-up with your doctor.

We also highly encourage you to schedule an appointment with our skilled practitioners at Accident Care Chiropractic, located in Forest Grove, OR.

Our Accident Care Chiropractic Forest Grove, OR Team Specializes In:

At Accident Care Chiropractic, located in Forest Grove, OR, you can have complete confidence in the expertise and experience of our chiropractors.

Even if you believe yourself to be uninjured after your accident, obtaining a diagnosis from our chiropractors
will provide the reassurance and peace of mind for your continued health and wellbeing.

Whiplash

Car accidents often result in the common injury known as whiplash. Whiplash occurs when the neck and head experience forceful, abrupt movements in a backward and forward direction due to the sudden impact of a collision. The resulting effects of whiplash can manifest as severe neck and back pain, immobility, and an impact on your overall well-being.
Auto Injury

After a car accident, the best course of action can vary, depending on the accident's severity. In some cases, immediate medical attention may be necessary, while in others, you might be able to drive yourself home. Each car accident and resulting injuries are unique. Regardless of your accident's circumstances, or the perceived extent of your injuries, it is recommended that you seek the attention of a good chiropractor after a car accident.

Live Pain Free

Our dedicated accident care chiropractors are committed to providing you with a proper diagnosis, tailored treatment, and a personalized roadmap for your recovery. Our holistic strategy focuses on relieving pain and inflammation, improving mobility, and expediting healing for injuries sustained in car accidents or other incidents.

Diagnosing hidden or latent injuries

Receiving a chiropractic treatment following a car accident includes a comprehensive diagnosis with our imaging tools and a thorough body scan. This process not only helps identify accident-related injuries but also uncovers hidden injuries that may have been overlooked. By effectively addressing and treating these otherwise hidden injuries, patients often experience an improved state compared to before the accident.

The presence of latent injuries often pose a significant challenge for victims of car accidents. Due to the body's surge of adrenaline, symptoms are often delayed, making it difficult to immediately detect such injuries. It is essential to recognize that injuries can manifest days or even weeks after a traumatic event like a car accident. Seeking prompt attention enables your chiropractor to diagnose and treat the injury early, preventing further complications and deterioration.
Non-invasive treatments

In addition to its effectiveness, another advantage of chiropractic care following a car accident is its non-invasive nature. Many doctors propose invasive treatment plans, such as surgery, which may be necessary in certain situations. However, for numerous cases, alternative options like chiropractic care exist, offering a non-invasive approach. If you are uncertain about undergoing surgery, we encourage you to contact our clinic and arrange an appointment for a second opinion on treatment alternatives that do not involve invasive procedures.
Effective treatment options

The primary reason for receiving chiropractic treatment following a car accident is the availability of effective treatment options. Situated in Forest Grove, OR, our chiropractors possess extensive training and experience, providing a diverse range of personalized treatment choices tailored to each individual patient and their specific injuries.

Because we specialize in car accident cases, our chiropractors are experts in helping victims who suffer from these kinds of injuries. We possess the expertise to accurately diagnose such injuries and provide you with a comprehensive treatment and rehabilitation plan that helps to expedite your recovery and restore you to your former self as soon as possible.
Managing pain

Pain is usually the most common symptom for car accident injuries. If you are experiencing any form of pain following a car accident, you may opt for treatment at a hospital or consult with a medical doctor. While immediate medical attention is recommended, conventional pain management approaches often involve the prescription of pain medication. However, pain medication merely alleviates symptoms without addressing the underlying causes of pain, and it carries the risk of addiction.

In our Forest Grove, OR clinic, our chiropractors take a targeted approach to treatment, aiming to identify and address the root causes your pain. Our tailored recovery plan not only helps to reduce and alleviate your pain, it also accelerates the healing process. Working with a chiropractor who specializes in accident care and recovery helps to ensure that you receive the proper treatment for any injuries that might cause you ongoing discomfort, as well as helping to prevent any future complications.
Insurance settlements

Following a car accident, insurance coverage for treatment expenses are a common concern for our patients. Fortunately, accident care is covered by insurance as part of post-accident treatment, removing the worry of potential costs that might hinder your recovery.

Our dedicated staff takes care of the essential documentation required for your insurance company or lawyer, including appointment records, diagnoses, and treatment details. This eliminates the burden for you, allowing you to focus on your healing and recovery. If you are pursuing a settlement, your chiropractor will provide you and your lawyer with comprehensive information regarding the diagnosis and treatment plan for injuries resulting from the accident.

For these reasons, consulting with a chiropractor is highly recommended after a car accident. Delaying treatment not only increases the risk of exacerbating your auto injury but may also result in insurance companies rejecting coverage if too much time has elapsed. This is why we highly recommend that you schedule an appointment as soon as possible to ensure prompt and proper care.
If you were recently in a car accident in or around Forest Grove, OR, reach out to us today!