AUTO INJURY RECOVERY SPECIALISTS
East Vancouver's Top-Rated Chiropractic Clinic
If You Have Been Injured in a Car Accident, Don't Wait to Get Help. Same Day Appointments Available. Call or Book Online Now!
Have you been in an auto accident? Is your back stiff, or is your neck sore? Are you worried about how you'll handle the insurance paperwork, or are you unsure of the type of treatment you need? At Accident Care Chiropractic, we know that every patient is different—and that's why we offer customized, hands-on treatment plans.

If you've recently been in an accident, it's crucial that you seek chiropractic treatment as soon as possible. We'll document your injuries and work with you to maximize the value of your insurance settlement.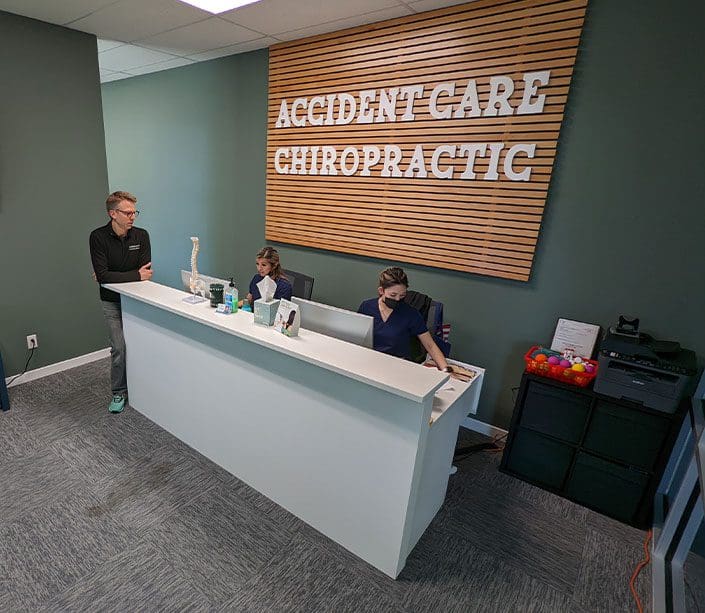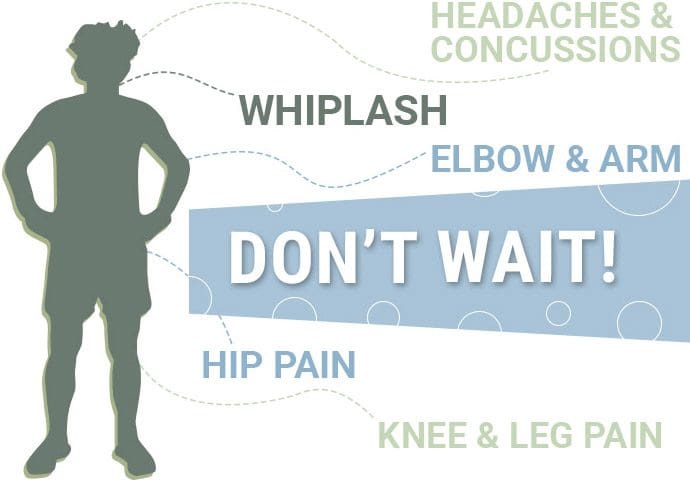 East Vancouver Clinic Services
Chiropractic Therapy Treatments
Monday: 10AM–7PM
Tuesday: 10AM–7PM
Wednesday: 10AM–7PM
Thursday: 10AM–7PM
Friday: 10AM–2PM
Saturday: Closed
Sunday: Closed

Reviews From Our Happy Patients
Meet our team
Chiropractors
Our chiropractors offer individualized treatment plans for accident victims to get you back to living pain free.
We us a holistic approach, to improve our patients' health and recovery.
Top Vancouver Chiropractic Care

Contact Us or Book Online today to get top rated services for recovery.
See below for more info on our specialties and areas of expertise.
Your Treatment Is Covered By Insurance

Insurance will cover your treatment costs.
We will also assist with your claims process to help you get the compensation you deserve.

Liability

The state of Washington requires all drivers to carry liability insurance. However, PIP or personal injury protection is a supplemental coverage that's worth considering. Along with other types of auto insurance, PIP pays medical expenses for you and others injured in an auto accident, including cyclists and pedestrians..
PIP Insurance

With PIP, you'll be able to choose any provider, because it covers all medically necessary care provided by licensed practitioners. At Accident Care Chiropractic, we focus on customized treatment, effective strategies, and detailed insurance documentation
No-Fault

Washington State, along with a few other states, has a tort system for auto insurance. Here, motorists and insurance companies go to court if they can't come to an agreement after a crash. However, the state also allows drivers to purchase PIP as an addition to their policies. Whether or not you have personal injury protection, we want to help you get the care you need. Call or click today to schedule an appointment.
I've Been in an Accident. How Soon Should I Visit?

Don't Wait To Start Your Recovery!

Auto accidents can cause lasting damage, not all of which is readily apparent. It's important to seek treatment as soon as possible after being in an accident. The sooner you visit us, the more effective the treatment plan will be. Seeking chiropractic care immediately will not only get you on the road to recovery sooner—it will also help you understand the severity and extent of your injuries so you can get the maximum amount of compensation from the insurance company.
Get The Help You Need

At Accident Care Chiropractic, we believe that patients' health should be the top priority after an auto accident. Even if you're dealing with a lawsuit and the other driver's insurance company, the treatment you get may play a pivotal role in your case's outcome. To seek help following an auto accident, call today to book an appointment for a thorough evaluation and the creation of a treatment plan.
Prompt Care is Essential

Diagnostic interventions, precision imaging, and laboratory testing are just a few of the things we do to understand what's truly going on inside your body. From expectation management and goal setting to nutrition counseling, our holistic approach has one goal—to improve your health. If you're in pain, we can help. Call or click to schedule an appointment today.

If you've been in an auto accident and have suffered injuries, we suggest that you come in for an evaluation as soon as possible—especially if you're dealing with any of these symptoms:
- Neck and back pain
- Headaches
- Stiffness
- Muscle spasms
- Trouble sleeping
Are Chiropractors Qualified to Treat Auto Accident Injuries?

Yes, they are! Chiropractors must complete a bachelor's degree program, followed by another four years of postgraduate education to earn a degree in chiropractic. With their real-world experience and extensive education, our chiropractors are qualified to detect and treat a variety of musculoskeletal conditions.
Whiplash Treatment

Whiplash is a type of soft tissue injury that frequently occurs after a rear-end collision. These injuries are often ignored, which can lead to a range of problems that may become permanent without detection and treatment. Our chiropractic methods have been used to treat whiplash injuries for years, and they're proven to aid in the recovery process.
Back Pain Relief

Accident-related back pain adversely affects a person's life in numerous ways, taking a physical toll and limiting mobility. Whether you've recently been in an accident or are dealing with pain from an old injury, you don't have to live with back pain. Relief is just a phone call away with the team at Accident Care Chiropractic.
Acupuncture

This drug-free, non-invasive treatment has numerous benefits, including effective pain management. That makes it the perfect complement to a chiropractic care plan.
X-Ray's

Accident Care's clinics offer on-site x-ray services to help our team diagnose patients' injuries accurately. X-rays are covered by most insurance policies, and they'll be read and diagnosed by trained professionals.
Massage Therapy

Accident Care Chiropractic's massage therapists know that everyone has different soft tissue therapy needs. Our effective, yet gentle massage techniques are the perfect complement to our chiropractic services, and they'll ease your muscles into a state of relaxation.
Physical Therapy

Our team combines in-office and at-home therapeutic exercise programs that lower costs and shorten recovery times. Along with our chiropractic care, physical therapy works to strengthen patients' bodies, speed healing, and prevent further injury.
OUR CHIROPRACTORS HELP YOU RECOVER AFTER AN AUTO ACCIDENT INJURY