AUTO INJURY RECOVERY SPECIALISTS
Vancouver's Top-Rated Chiropractic Clinic
If You Have Been Injured in a Car Accident, Don't Wait to Get Help. Same Day Appointments Available. Call or Book Online Now!
Are you suffering the after effects of an auto accident or other injury, such as a sore neck or a stiff back? We provide you with a treatment plan customized for your speedy recovery. Our chiropractors and massage therapists adapt their methods and techniques to best fit the kind of lifestyle you lead.

Your recovery is our number one priority! Our Vancouver Chiropractor location has flexible hours and both English and Spanish speaking staff available. Hablamos Español.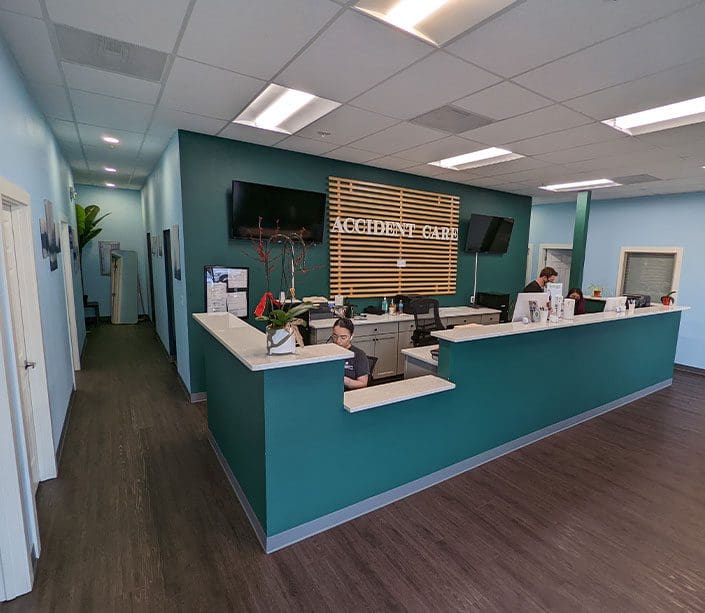 Hablamos Español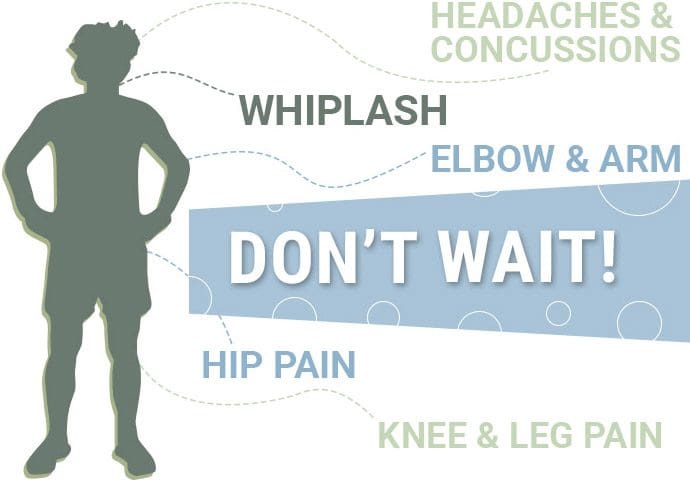 Vancouver Clinic Services
Chiropractic Therapy Treatments
Monday: 10AM–7PM
Tuesday: 10AM–7PM
Wednesday: 10AM–7PM
Thursday: 10AM–7PM
Friday: 10AM–2PM
Saturday: 10AM–2PM
Sunday: Closed

Meet our team
Chiropractors
The team at Accident Care Chiropractic knows that everyone is different, and we offer individualized treatment plans for accident victims.
With a holistic approach, we're here to improve patients' health and mobility.
Chiropractic Care for Post-Accident Pain

If you have been involved in an auto accident, it's essential that you seek treatment right away.
Our specialists will document the severity of your injuries and help maximize the value of a potential insurance settlement.
Insurance Covers 100% Cost

No out of pocket payments are needed.
Insurance will cover all costs and Accident Care Chiropractic will help you through the claims process.


PIP Insurance

In Washington State, every driver must have liability insurance. While it's not legally required, personal injury protection or PIP coverage is a worthwhile addition to an auto insurance policy. When paired with other types of coverage, PIP handles medical costs for those injured in auto accidents, including pedestrians and bicyclists.
Personal Injury

With personal injury protection insurance, a patient can choose any medical provider they want—because these policies cover care that's deemed medically necessary, as long as it's provided by a licensed practitioner. We focus on effective strategies, customized treatment, and comprehensive insurance documentation.
No-Fault

Along with a handful of other states, Washington uses a tort-based auto insurance system. In Vancouver and other areas, insurance companies and motorists must go to court if they fail to reach a settlement after an accident. As referenced above, however, the state also allows drivers to supplement their policies with PIP.
AUTO ACCIDENT CHIROPRACTOR IN VANCOUVER, WA
Auto Injury Recovery

A common soft tissue injury, whiplash often occurs following rear-end collisions. Because they take time to appear, these injuries are sometimes ignored, which leads to issues that may become permanent. Our proven treatment methods have been used for years, and they are known to speed recovery and reduce the risk of further injury.

Auto accident back pain also takes its toll on a patient, limiting mobility and affecting quality of life. Whether you are coping with an old back injury or have recently been involved in an auto accident, you don't have to deal with back pain forever. Call Accident Care Chiropractic today to learn how we can help you get lasting relief.
Vancouver Chiropractor

With our Chiropractors' extensive education and experience, Accident Care's team members can diagnose and resolve a range of conditions affecting the musculoskeletal system. Get in touch with us today for additional information on our chiropractors', experience, and professional certifications.
Prompt Care is Essential

The effects of an auto accident can last for a lifetime, and they're not always apparent immediately after an event. Because some injuries take time to appear, it is important for victims to seek medical care as soon as possible after they've been in an accident. The sooner you see a chiropractor, the more likely it is that they will be able to diagnose and treat your condition. Seeking immediate care doesn't just put a patient on the road to wellness—it also helps them understand the extent of their injuries and seek maximum compensation.
Get The Right Care Here

If you have suffered injuries in an accident, it's important to seek treatment right away. Whether you're dealing with headaches, back and neck pain, muscle stiffness, insomnia, or other problems, we want to get to the root of them. The treatment you receive after an accident plays a crucial role in recovery, as well as a court case's outcome. To get on the road to wellness, call today to request an appointment.
Whiplash and Back Pain Treatment in Vancouver, WA

Post-Accident Massage Therapy

At Accident Care Chiropractic, our massage therapists understand each patient's needs. Our gentle and effective techniques perfectly complement our chiropractic treatments, and they will provide the relaxation and care that sore, achy muscles need.
Physical Therapy in Vancouver, WA

Our therapeutic team offers at-home and in-office exercise programs to aid in recovery and lower the cost of treatment. Along with the advanced chiropractic care we offer, physical therapy also works to hasten healing, strengthen the body, and reduce the risk of additional injury.
X-Ray Services

Accident Care Chiropractic also offers in-house x-ray services, which help our teams accurately diagnose and treat patients' injuries. X-rays are included in most health and auto insurance policies, and here, they are always read by a trained professional.
Acupuncture Treatment

Acupuncture has been around for thousands of years, and its benefits are proven. This non-invasive, drug-free treatment manages pain naturally, which makes it the perfect addition to a comprehensive accident injury treatment plan.
Chiropractic Care for Residents of Vancouver, WA