AUTO INJURY RECOVERY SPECIALISTS
Bend's Top-Rated Chiropractic Clinic
If You Have Been Injured in a Car Accident, Don't Wait to Get Help. Call Us to Get Started. Specializing in Personal Injury Protection (PIP) Insurance.
Recovering after a car accident in Bend, OR can be difficult if you don't receive the right care as soon as possible. In addition to emotional and mental trauma, people involved in car accidents usually have some form of physical injury.

Our Bend OR chiropractic clinic can treat your whiplash and any other injuries you have from a car accident. Our chiropractic team will give you the best chiropractic care you could hope for. Like our other trusted chiropractic clinics, we offer a comprehensive approach to your treatment and recovery plan that aims at giving each patient the best treatment available.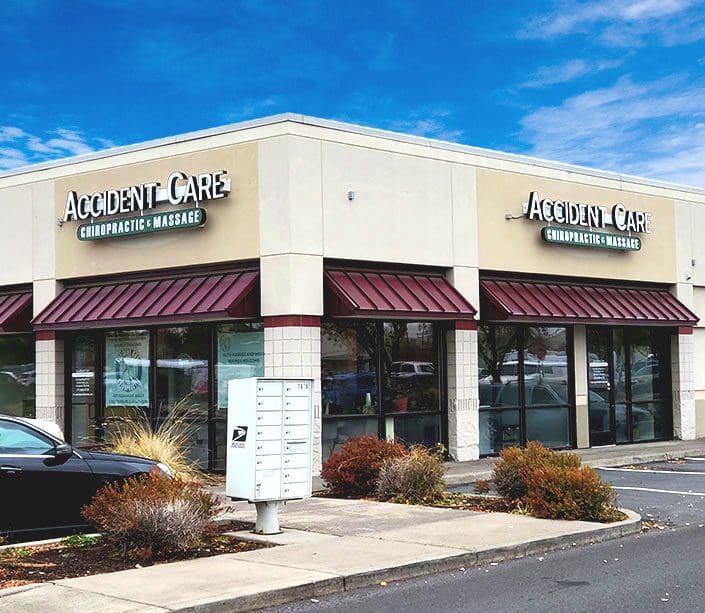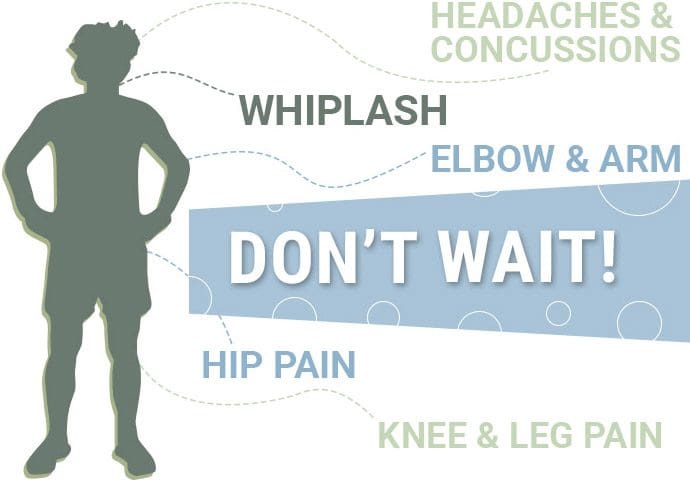 Bend, OR Chiropractor Clinic Services
Some of the treatment options for work and car accident injuries we offer include:

Chiropractic Therapy Treatments
Monday: 9AM–7PM
Tuesday: 9AM–7PM
Wednesday: 9AM–7PM
Thursday: 9AM–7PM
Friday: 9AM–7PM
Saturday: Closed
Sunday: Closed

recent testimonials from patients
Meet our team
Chiropractors
Get started today and we'll create a personalized treatment plan.
Give us a call or book an appointment online to schedule an initial evaluation.

Bend, OR Accident Care Chiropractic Has Your Back

After a car accident, you may be wondering what the best options are for your treatment.
We recommend that immediately after a car accident you go to the hospital or make an appointment with your doctor for a check-up.
Afterward, the best thing you can do for yourself is to schedule an appointment with our team at Accident Care Chiropractic in Bend, OR.

Accident Care Chiropractic Bend, OR Team Specializes In:

With Accident Care Chiropractic in Bend, OR you can rest assured that you are in the hands of experienced and highly trained chiropractors. Plus, even if you don't think you have any injuries, getting a diagnosis from one of our chiropractors will give you the peace of mind you need after a car accident.

Whiplash

Whiplash is a common injury from car accidents. Whiplash is caused by the neck and head violently jerking forward and backward due to a sudden collision. Whiplash can lead to intense neck and back pain that can seriously affect your quality of life.
Auto Injury

Depending on the severity of the car accident, you could either be rushed to the hospital or you could drive yourself home. Every car accident is different and so is every injury. Regardless of the circumstances of your car accident and how bad you think your injuries are, it is always a good idea to see a chiropractor after a car accident.

Live Pain Free

Our specialty accident care chiropractors are experts in their field and will be able to provide you with a comprehensive diagnosis and a corresponding treatment and recovery plan that will reduce your pain and inflammation, improve mobility, and heal any injuries in the body.

Diagnosing hidden or latent injuries

When you see a chiropractor after a car accident, they will give you a full diagnosis that involves imaging tools and a full body scan. Not only will this help them diagnose any injuries caused by a car accident, but it sometimes helps them to identify hidden injuries that you may not have been aware of. When hidden injuries are identified and properly treated, people walk out of the chiropractic clinic feeling even better than they did before the car accident.

Latent injuries are a big problem when it comes to car accidents. Oftentimes, injuries don't manifest right away or your body is still pumped up with adrenaline so that it takes a few days for you to feel the effects of your injuries. In either case, you need to be aware that it isn't uncommon for injuries to come up days or even weeks after a traumatic event like a car accident. If you go in right away, our chiropractor will be able to diagnose and treat the injury before you feel it and nip the problem in the bud before it gets any worse.
Non-invasive treatments

Another reason chiropractic care is a great option after a car accident is that it is non-invasive. Doctors often offer treatment plans that are highly invasive, like surgery. While sometimes this is necessary, in many cases, there are other treatment options, like chiropractic care, that aren't invasive. If you're on the fence about getting surgery, reach out to our clinic and schedule an appointment for a second opinion regarding treatment options that do not involve invasive procedures.
Effective treatment options

Finally, the most important reason to seek chiropractor treatment after a car accident is that we offer highly effective treatment options. Our chiropractors in Bend, OR are highly trained and experienced chiropractors that offer a wide array of treatment options that are catered to each individual patient and their injuries.

Our chiropractors specialize in car accident cases, which means they're experts in their field. They know how to properly diagnose complex injuries and offer you a treatment and rehabilitation plan that will get you back on your feet and feeling like your old self as soon as possible.
Managing pain

Pain is a common symptom of car accident injuries across the board, regardless of the type of injury. People who experience any type of pain after a car accident may seek treatment at a hospital or with an MD. While we recommend seeing a doctor immediately after an accident, their approach to pain management is often prescribing pain medication. Pain medication does not treat the underlying causes of pain in the body and it is often addictive.

At our clinic in Bend, OR, our chiropractors will perform targeted treatment that is aimed at rooting out and treating the cause of patients' pain. This recovery plan will reduce pain and comfort and have you feeling better sooner. Moreover, it will ensure that any injuries that are causing you pain are effectively treated to make sure you don't have any problems later on.
Insurance settlements

After a car accident, you may be worried about how your insurance is going to cover your treatment costs. Chiropractic care after a car accident is covered after an accident, so you shouldn't avoid the necessary treatment you need to recover because you're worried about the costs.

Our staff will provide your insurance company or lawyer with all of the necessary documentation regarding appointments, diagnoses, and treatment, so you don't have to. Plus, if you're seeking a settlement, the chiropractor will be able to provide you and your lawyer with information regarding the diagnosis and treatment plan of your accident-related injuries.

It's vital that you visit a chiropractor soon after your car accident. Not only can waiting result in your auto injury getting worse, but your insurance company may not accept your treatment if you wait too long after a car accident. Therefore, make an appointment as soon as possible!
If you were recently in a car accident in or around Bend, OR, reach out to us today!