AUTO INJURY RECOVERY SPECIALISTS
Hillsboro's Top-Rated Chiropractic Clinic
If You Have Been Injured in a Car Accident, Don't Wait to Get Help. Call Us to Get Started. Specializing in Personal Injury Protection (PIP) Insurance.
When you need a Hillsboro Chiropractor for car accidents and other personal injuries, we are the answer!

Our massage therapy & rehabilitation center is ideally situated in the heart of Hillsboro, Oregon, and allows you to conveniently make your way to our offices. Our facility is equipped with relaxing massage rooms, and our professional and efficient staff is proficiently trained to handle your recovery; and offer the best results possible!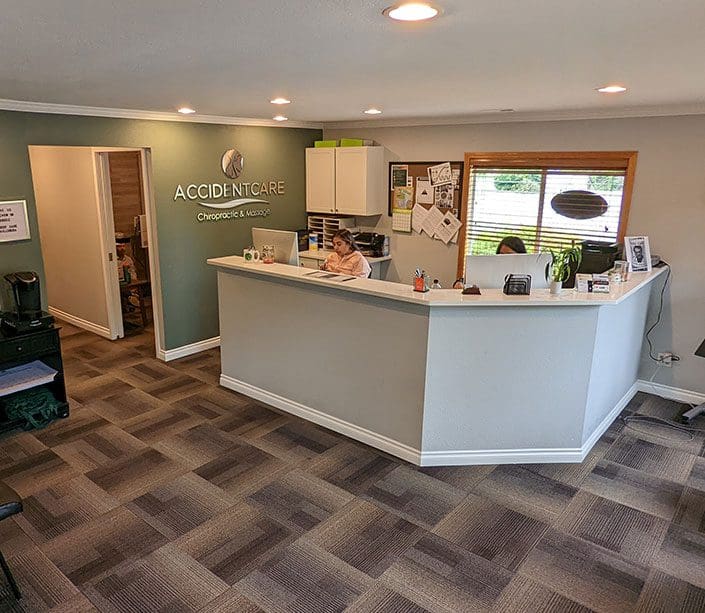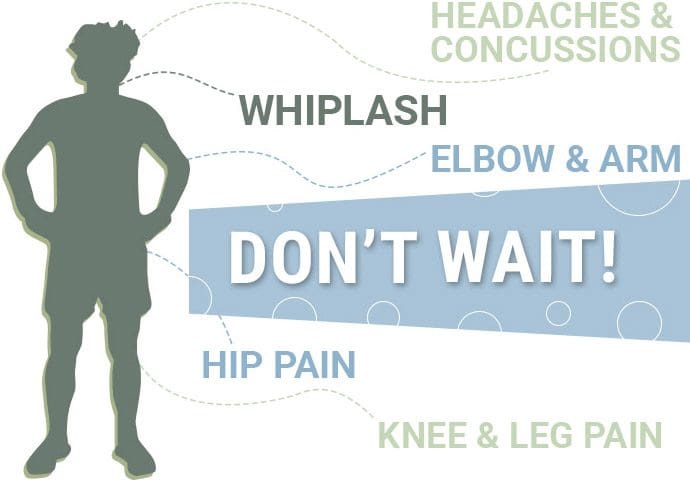 Hillsboro Clinic Services
Chiropractic Therapy Treatments
Monday: 9AM–7PM
Tuesday: 9AM–7PM
Wednesday: 9AM–7PM
Thursday: 9AM–7PM
Friday: 9AM–6PM
Saturday: Closed
Sunday: Closed

Meet our team
Chiropractors
We have been working in the field of auto injury and massage therapy for 15 years – and we aim to be the best car accident chiropractor.
The Experts at Accident Care Chiropractic Specialize In Auto Injury

If you've been in a car accident, give us a call or book an appointment online as soon as possible so that we can evaluate your injuries and create a personalized treatment plan that meets your needs.

Paying for Chiropractic Services

No one should have to go without necessary care following a car accident because of an inability to pay.
The good news for accident victims is that most of the time, insurance covers ongoing chiropractic treatment.

PIP Insurance

Do you have a family member, or a loved one who recently suffered an auto injury, such as a car accident?PIP insurance is no-fault insurance, meaning that it doesn't matter who caused the accident.

Injury Treatment

If you've been in a car accident, give us a call or book an appointment online as soon as possible so that we can evaluate your injuries and create a personalized treatment plan that meets your needs.

No-Fault

If you've been injured, you'll be able to get the chiropractic care you need without paying for it out-of-pocket. Insurance companies are sometimes hesitant to pay for alternative treatments like acupuncture, but if you need those services, our administrative assistants can help you figure out how to move forward.
THE BENEFITS OF WORKING WITH ACCIDENT CARE CHIROPRACTIC HILLSBORO

Specializing in treating victims of car crashes, but we also offer a full range of chiropractic services to people suffering from other injuries or chronic musculoskeletal conditions. Our chiropractic adjustments help to reduce pain by realigning your spine and alleviating pressure on nearby muscles and nerves while simultaneously inducing the release of natural, pain-relieving hormones.

It's very important for anyone who has been in a car accident to receive chiropractic care as soon as possible. Injuries often don't appear for weeks and are best treated when they're caught early. Plus, insurance companies are more likely to pay for the visits if policyholders seek chiropractic care immediately.
Unlike surgeries and pharmaceutical interventions, all of our chiropractic treatments are non-invasive. Instead, we address the underlying causes of your pain, facilitating self-healing and providing a lasting solution.

Seeking chiropractic care isn't just about minimizing pain, either. If you've been feeling stiff or your range of motion has been limited following an injury, spinal adjustments can help to restore or even improve your range of motion. Add in adjunctive therapies like acupuncture, nutritional counseling, and physical therapy, and you have everything required to make a successful recovery with our help.
Services Offered by Hillsboro, OR Chiropractors

Whiplash & Back Pain

Whiplash and back pain are common after accidents, but that's not the only way they start. Falls, fractures, muscle sprains, and strains are also common causes of back pain, and whiplash can occur during sports accidents or as a result of falls and other types of traumas. No matter what caused these issues, the expert chiropractors at Accident Care Chiropractic can help to resolve them.
Massage Therapy

Massage therapy is a type of soft tissue therapy designed to act as an adjunctive treatment. After you receive chiropractic care and adjustments, a professional therapeutic massage can relax muscles and further reduce pain. There are many types of massage, so the first step will always be to come up with a customized care plan for you and your injuries.

Are you looking for a proficient and hi-end massage therapy & rehabilitation Hillsboro Chiropractor? Accident Care Hillsboro is committed to providing the residents of Hillsboro, Oregon, with the best chiropractor services and massage therapy rehabilitation, to get you started with your recovery today!

X-Rays

At Accident Care Chiropractic, we believe that patients should be able to get all the chiropractic care they need in one place. That's why we offer X-ray services in-house. A licensed professional will also be available to interpret the results, and all of these diagnostic services are covered by most insurance plans.
Physical Therapy

Doctors recommend physical therapy to patients who have sustained serious injuries, undergone surgery, or developed chronic conditions that impact the musculoskeletal system. Our staff includes licensed physical therapists that can help you regain your strength by developing a care plan that can be applied both in our office and at your home.
Acupuncture

Acupuncture is a non-invasive treatment designed to help with pain management. It was developed in ancient China, but modern doctors have been recommending this alternative therapy for years, as well. Contact Accident Care Chiropractic's Hillsboro clinic to learn more about this service.
Top Chiropractic Care in Hillsboro, OR