AUTO INJURY RECOVERY SPECIALISTS
Gresham's Top-Rated Chiropractic Clinic
If You Have Been Injured in a Car Accident, Don't Wait to Get Help. Call Us to Get Started. Specializing in Personal Injury Protection (PIP) Insurance.
We have a diversified team of experts in the fields of chiropractic treatment, massage therapy, acupuncture, and physical therapy.

Good care is essential after an auto accident to ensure recovery, and the Gresham Accident Care Chiropractic staff is committed to providing each patient the best possible care. Our experienced team includes highly trained chiropractors, therapists, and staff members who can handle any injury.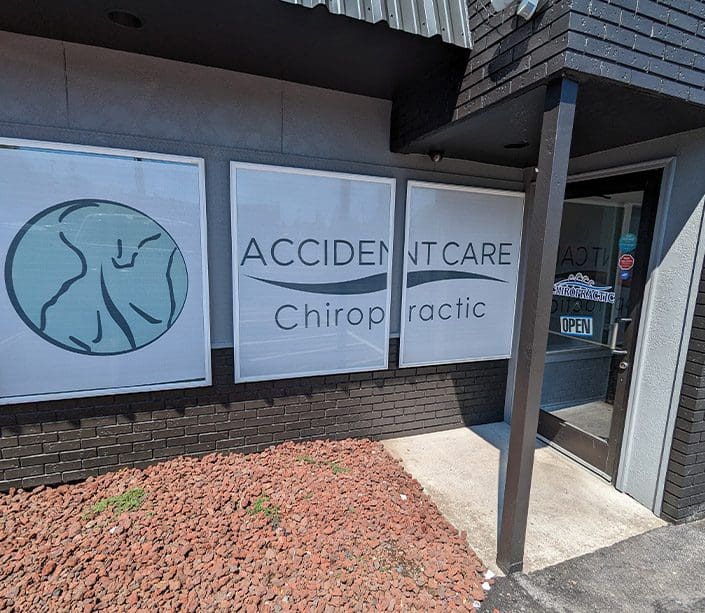 Hablamos Español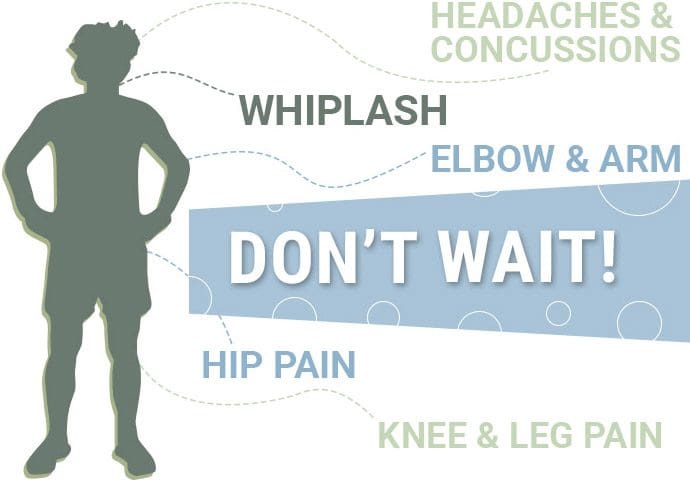 Gresham Clinic Services
Chiropractic Therapy Treatments
Monday: 10AM–7PM
Tuesday: 10AM–7PM
Wednesday: 10AM–7PM
Thursday: 10AM–7PM
Friday: 10AM–7PM
Saturday: Closed
Sunday: Closed

Check Out our reviews!
Since opening we have treated thousands of Gresham area patients helping them get back to their daily lives.
Meet our team
Chiropractors
Accident Care Chiropractic in Gresham, Oregon is honored to have chiropractors and massage therapists committed to providing you with the best services and care possible.
Our Gresham Chiropractor Can Help Heal Common Accident Injuries

We offer a comprehensive treatment and recovery plan, with the goal of providing Gresham's drivers and passengers exceptional auto accident chiropractic care.

Accident Victims Need Treatment to Receive Compensation

Insurance covers your treatment and rehabilitation.
We will help you with your claims process and get you back to feeling great.

PIP Insurance

All Oregon auto insurance policies must include a minimum of $15,000 PIP coverage. PIP is no-fault insurance that provides coverage regardless of who caused the accident. It covers expenses within two years of an accident if costs do not exceed the policy limits. It pays for medical expenses, lost income, funeral expenses, and other costs caused by auto accident injuries.
Personal Injury

Many things must be done after an accident and scheduling an appointment for chiropractic care is one of the most important. Some injuries aren't apparent until weeks after an accident, but filing an insurance claim at that point can be difficult. Our chiropractors diagnose every injury caused by an accident, begin treatments necessary to start healing, and thoroughly document injuries.
No-Fault

To be compensated, a car accident victim must show proof that the accident happened, which can be very difficult to do without the help of chiropractic services. A chiropractor will diagnose all injuries and then document the patient's injuries and treatment.
AUTO ACCIDENT CHIROPRACTOR IN GRESHAM
Whiplash Treatment

Whiplash is the most frequent injury caused by auto accidents, and it typically occurs when the head is quickly and forcefully thrown backward and then forward. This motion can harm bones in the spine, disks between the bones, muscles, nerves, muscles, ligaments, and other neck tissues.

Soft tissue injuries such as whiplash may heal after an accident, but scar tissue can form in the process. Victims might eventually develop long-term issues that include spinal degeneration and decreased range of motion.

Accident Care Chiropractic provides services to help patients recover from soft-tissue injuries and prevent long-term symptoms. If you've been in an accident, it's crucial to make an appointment as soon as possible so professionals can create a treatment plan that helps you begin recovery.
Back Pain Treatment

Chiropractic manipulations help the body release an anti-inflammatory chemical that reduces internal swelling, minimizes pain, and promotes healing. The combination of inflammation and pain are the primary causes for loss of mobility in the back and neck after a car accident.
Physical Therapy

After a car accident, physical therapy can minimize pain, increase strength, improve flexibility, and speed healing. We offer combined office-and-home exercises to reduce recovery time and lower costs.
Massage Therapy

Our therapists offer massages that can increase circulation and help alleviate the pain of soft-tissue injuries. Massage improves whiplash symptoms, including stiffness and poor range of motion. Insurance generally covers massage therapy, but it's a good idea to include it in treatment even if it's not covered. In addition to physical benefits, massage can help the nervous system, which is critical after the shock and trauma of an accident.
Acupuncture

Accident Care Chiropractic offers acupuncture as a non-invasive, non-drug chiropractor treatment. Acupuncture has an immediate healing effect on soft tissue injuries. It can increase circulation, decrease inflammation, and encourage the body to release its own pain-killing enkephalins.
X-Rays

Accident Care clinics use x-rays to help chiropractors make diagnoses. X-rays allow chiropractors to better understand each patient's condition or injury, pinpoint the exact place that might be having issues, and determine where pain emanates. Licensed professionals provide x-rays, which are usually covered by insurance.
Auto Injury

An auto accident can lead to many injuries and problems that require chiropractic care. However, if a victim does not arrange for chiropractic services as soon as possible after an accident, they could find it challenging to get compensation.
Chiropractic Care in Gresham, OR