AUTO INJURY RECOVERY SPECIALISTS
North Portland's Top-Rated Chiropractic Clinic
If You Have Been Injured in a Car Accident, Don't Wait to Get Help. Call Us to Get Started. Specializing in Personal Injury Protection (PIP) Insurance.
Come see our newest Portland Chiropractor clinic. NOW OPEN!

We offer chiropractic services for car accidents and personal injuries in North Portland. Our rehabilitation center is located just off the I-5 Exit on North Lombard Street. Our brand new facility is equipped with massage rooms, treatment rooms, and large waiting area that is kid friendly. Our experienced staff is trained to handle your recovery efficiently and as pain free as possible. We strive to support our patients through the entire recovery and claims process.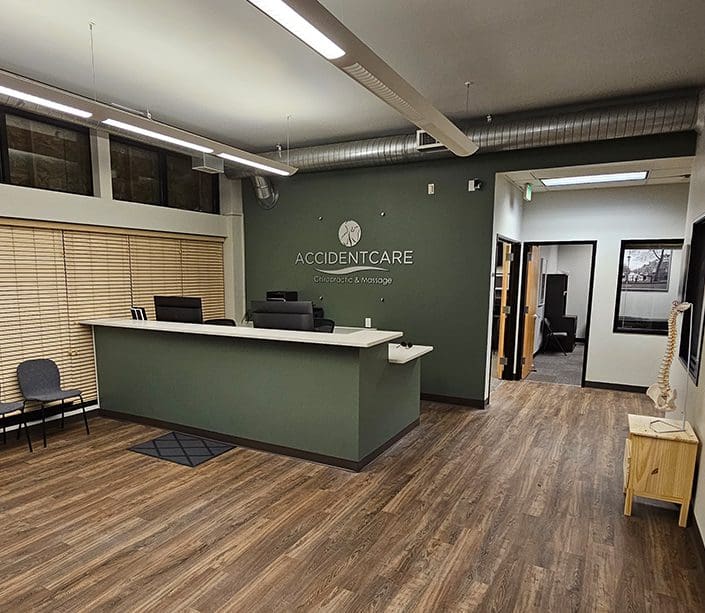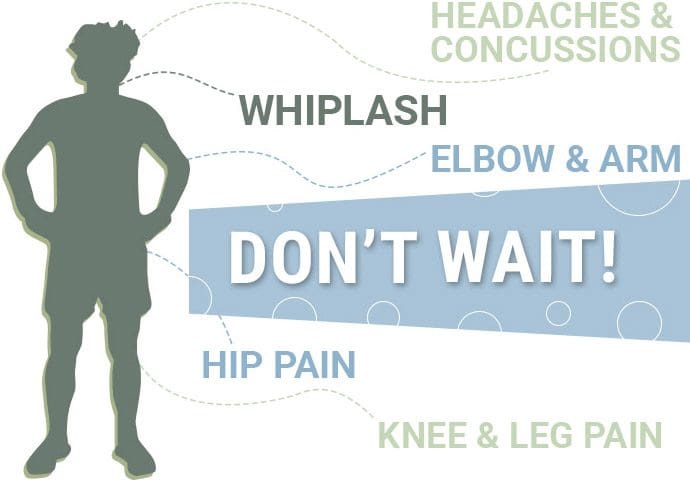 North Portland Clinic Services
Chiropractic Therapy Treatments
Monday: 10AM–7PM
Tuesday: 9AM–7PM
Wednesday: 10AM–7PM
Thursday: 9AM–7PM
Friday: 10AM–6PM
Saturday: Closed
Sunday: Closed

Meet our team
Chiropractors
Over 15 years of helping patients live pain free. We work to be the best car accident chiropractor in Portland.
Accident Care Chiropractic Portland Specializing in Auto Injury

For those who have experienced a car accident, we suggest contacting us promptly or scheduling an appointment through our online booking system.



Paying for Chiropractic Treatment

Access to necessary medical care following a car accident should not be limited by financial constraints.
Fortunately, insurance coverage typically extends to chiropractic treatment in such cases meaning now out of pocket expenses for patients.

PIP Insurance

If you or a loved one has experienced an auto injury, such as a car accident, it may be beneficial to consider PIP insurance. This type of insurance is classified as no-fault insurance, which essentially means that the cause of the accident is irrelevant.

Injury Treatment

In the event of a car accident, we recommend contacting us promptly or scheduling an appointment online to allow for an evaluation of your injuries and development of a customized treatment plan tailored to your individual needs.

No-Fault

If you have suffered an injury, we offer chiropractic care services that are covered by insurance. While alternative treatments such as acupuncture may not always be covered by insurance, our skilled administrative team can assist you in exploring your options.

WORKING WITH ACCIDENT CARE CHIROPRACTIC NORTH PORTLAND

Our clinic specializes in treating victims of car crashes and provides a full range of chiropractic services for individuals with other injuries or chronic musculoskeletal conditions. Chiropractic adjustments are utilized to realign the spine, relieving pressure on nearby muscles and nerves and inducing the release of natural, pain-relieving hormones. It is crucial for car accident victims to seek chiropractic care right away as injuries may not appear for weeks and early treatment is optimal. Additionally, insurance companies are more likely to cover visits if policyholders seek chiropractic care immediately.

Our chiropractic treatments are non-invasive, focusing on the underlying causes of pain and promoting self-healing. Beyond pain relief, spinal adjustments can improve range of motion after an injury. Adjunctive therapies like acupuncture, nutritional counseling, and physical therapy can also aid in a successful recovery with our assistance.

By utilizing the therapies we can provide everything necessary for a successful recovery. Our professional team is here to assist you every step of the way.


Our North Portland Chiropractor Services Include:

Whiplash & Back Pain

Back pain and whiplash are common after accidents, however they may also be caused by falls, fractures, muscle sprains or strains. No matter the origin of these issues, Accident Care Chiropractic's expert chiropractors are on hand to offer resolution.

Massage Therapy

Massage therapy is a soft tissue therapy used as an additional treatment. It can help relax muscles and reduce pain after chiropractic care and adjustments. To create a customized care plan, we first need to determine the type of massage that suits your injuries.

Accident Care North Portland offers top-quality chiropractor services and massage therapy rehabilitation. Our goal is to help the people of Portland, Oregon, recover from injuries and improve their well-being. If you're in need of a skilled and high-end massage therapy & rehabilitation North Portland Chiropractor, look no further than Accident Care North Portland. Contact us today to start your journey to recovery.

X-Rays

Accident Care Chiropractic offers comprehensive chiropractic care in one convenient location. Our in-house X-ray services provide patients with speedy diagnostic results. A licensed professional is always on hand to interpret these results. Most insurance plans cover all of our diagnostic services.

Physical Therapy

Patients with serious injuries, surgeries, or chronic musculoskeletal conditions are recommended physical therapy by doctors. Our team has licensed physical therapists who can help devise a care plan that can be implemented both in our office and at your home, aiding you in regaining your strength.

Acupuncture

Acupuncture is a pain management treatment that doesn't require invasive procedures. Its origins stem from ancient China, but modern doctors have been recommending it for years. If you're interested in this alternative therapy, you can contact Accident Care Chiropractic's North Portland clinic to learn more about their services.

Top Chiropractic Care in Portland, OR