AUTO INJURY RECOVERY SPECIALISTS
Clackamas' Top-Rated Chiropractic Clinic
If You Have Been Injured in a Car Accident, Don't Wait to Get Help. Call Us to Get Started. Specializing in Personal Injury Protection (PIP) Insurance.
From providing exceptional ways to speed up your recovery process – after being a victim of a car accident, to following up and allowing you to settle down properly in your regular day-to-day life; our car accident chiropractors helps you make your way back to a normal life efficiently. Our Clackamas Chiropractor clinic provides car accident chiropractor therapy allowing you to enjoy the best massage therapy & rehabilitation clinic in Clackamas Oregon.

While most auto accidents only last a few seconds, their effects may endure for a lifetime. Crashes affect patients' lives in various ways, and many are unable to perform daily activities without pain.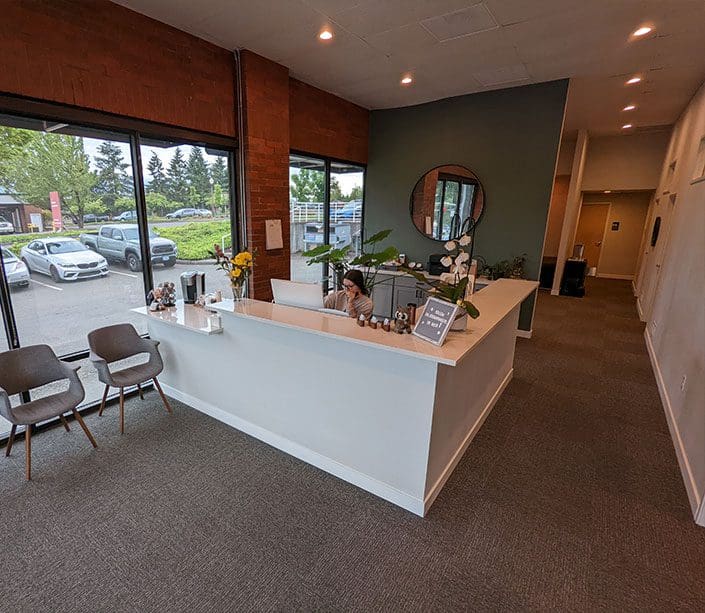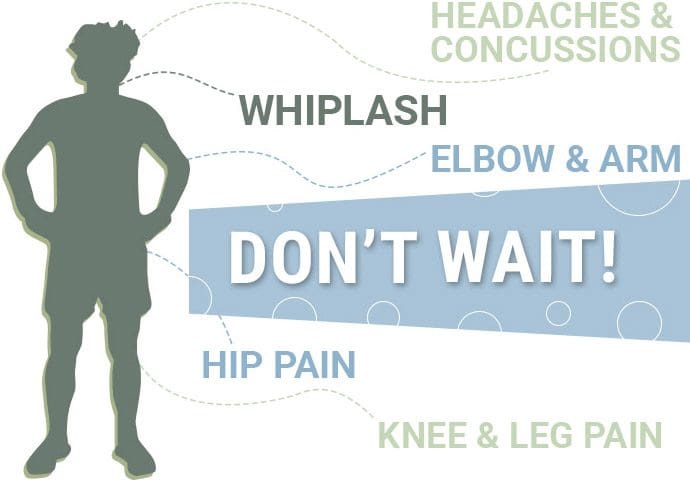 Clackamas Clinic Services
Chiropractic Therapy Treatments
Monday: 9AM–7PM
Tuesday: 9AM–7PM
Wednesday: 9AM–7PM
Thursday: 9AM–7PM
Friday: 9AM–5PM
Saturday: Closed
Sunday: Closed

view our happy patient reviews
Meet our team
Chiropractors
Bringing you the best Clackamas Chiropractor with massage and therapy services throughout Clackamas, OR.
Auto accident injuries differ from others in that great consideration must be given to the forces placed on the body during these events.

Friendly and Expert Team at Accident Care Chiropractic of Clackamas, OR

Some accident injuries aren't readily apparent.
They're not always felt or seen immediately, and approximately 50% of those injured will have residual issues years down the line.
Insurance Covers Your Expenses

To prevent lifelong problems, it's best to address these issues promptly by scheduling a visit with us.

PIP Insurance

Personal injury protection or PIP insurance is required of every driver in the state of Oregon. Motorcyclists are the only exception; they're not required to carry PIP. Every policy must offer a minimum of $15,000 in coverage for every person injured in an auto accident, and the funds can be used to pay for lost income, medical expenses, and other costs.
Personal Injury

Oregon isn't a no-fault state. Rather, it follows the tort system, which means drivers must use their PIP coverage to pay for their accident injuries. Drivers can also buy higher-limit policies, which may offer up to $100,000 in coverage per person.
No-Fault

In states such as Oregon that require drivers to purchase no-fault coverage, it's possible to get a quick insurance payout while retaining the right to sue a responsible driver. However, the system may leave drivers paying higher premiums after they file PIP claims, even if they didn't cause an accident.
Clackamas Chiropractic Care. Your recovery is our #1 priority!
Whiplash and Back Pain Treatment

Here at Accident Care Chiropractic, we treat neck and back injuries caused by auto accidents, including whiplash. These acute neck injuries sprain and strain the ligaments and muscles while misaligning vertebrae, leading to neck stiffness, migraines, and decreased range of motion. Most people start feeling the pain within two days of an accident, and it quickly gets worse, radiating into the back.

Whiplash and back pain are usually treated via chiropractic adjustment, corrective exercises, massage therapy, and stretching. Heat and ice may increase circulation and alleviate inflammation, shortening recovery time. Our treatment plans have one goal: to reduce inflammation and pain while minimizing damage to ligaments, muscles, and cervical vertebrae. Contact us to learn more or to schedule a consultation.
Physical Therapy in Clackamas, OR

Millions of automobile accidents happen in the US each year, with thousands of these events requiring emergency medical treatment. Cars, trucks, and sport utility vehicles have become much safer over the past several decades, but injuries are still an unfortunate result of collisions.

The pain of an injury may appear immediately, but in some instances, it won't show for days, weeks, or even months after an accident. In any case, auto accident-related pain can affect a patient's quality of life and result in disability. Our physical therapists can help patients work past their injuries and regain normal function.
Acupuncture

Have you been in an accident? Are you suffering from the aftereffects? Recovery from an accident-related injury is a long and time-consuming process, but certain alternative treatments can help. For instance, acupuncture is shown to encourage healing and minimize pain. This gentle, natural, and safe treatment works by itself, but it's also a great complement to a chiropractic adjustment. Contact us today to learn more about acupuncture and our other services
Massage Therapy in Clackamas, OR

Our holistic treatment approach combines chiropractic treatment and massage therapy to promote nervous system and spine health. Chiropractors can alleviate vertebral subluxations (misaligned spinal joints), realigning them and relieving pain and tension in the spine and extremities.

While chiropractic adjustments work on bones, joints, and other hard body parts, massage improves the health of muscles and tissues. Therefore, it's best to use massage therapy along with chiropractic care to form a well-rounded treatment plan.
X-Rays

An x-ray is a cost-effective, safe way to view the condition and structure of a patient's spine. These images can reveal areas of high spinal stress as well as the signs of degeneration, providing essential information that allows for an accurate analysis and the formation of an individualized treatment plan.

X-rays are extremely useful in assessing the effectiveness and appropriateness of chiropractic care, as they can work to rule out the presence of spinal fractures, infections, tumors, and other pathological processes, which may require immediate intervention. If you've been in an accident, we'll evaluate your condition and determine whether x-rays are necessary. Call today to schedule an appointment.
Book Today

Being in an auto accident is a confusing and frightening experience but getting the care you need shouldn't be.

Contact us for additional information or call to schedule an appointment for a thorough evaluation and a chiropractic adjustment. We're here to help you get back to life!
Chiropractic Care for Clackamas, OR