AUTO INJURY RECOVERY SPECIALISTS
Woodburn's Top-Rated Chiropractic Clinic
If You Have Been Injured in a Car Accident, Don't Wait to Get Help. Call Us to Get Started. Specializing in Personal Injury Protection (PIP) Insurance.
Our Woodburn Chiropractor clinic has years of experience in the auto injury and whiplash accidents. We are the go-to choice for people in Woodburn who wish to recover from car accident injuries with chiropractic care.

Accident Care provides exceptional ways to speed up your recovery process. We use a variety of therapy to get you back to your regular day-to-day life. Our accident chiropractors helps you make your way back to a normal life as quickly and pain free as possible.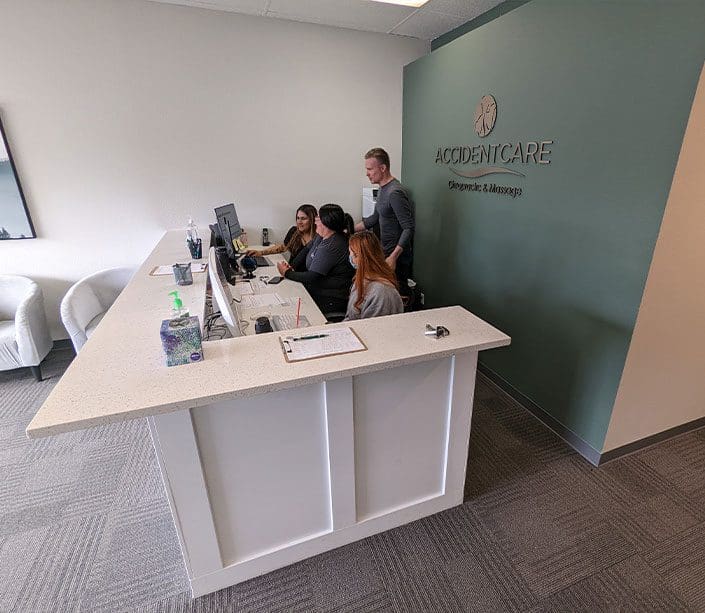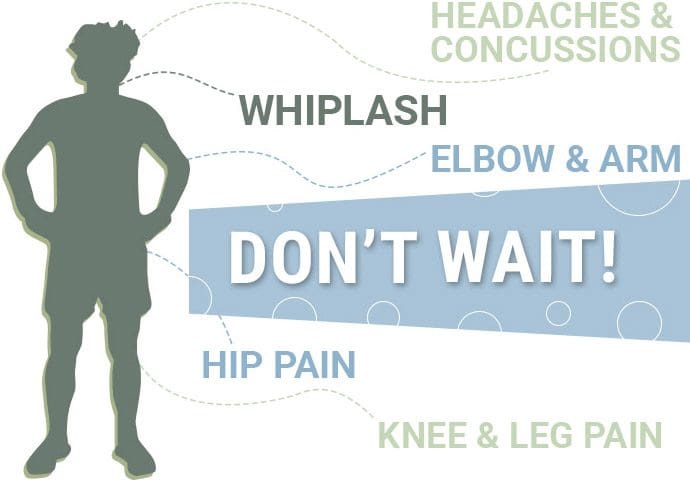 Woodburn Clinic Services
Chiropractic Therapy Treatments
Monday: 10AM–7PM
Tuesday: 10AM–7PM
Wednesday: 10AM–7PM
Thursday: 10AM–5PM
Friday: 10AM–7PM
Saturday: Closed
Sunday: Closed

Meet our team
Chiropractors
If you are in pain after an accident or injury, call Accident Care Chiropractic today to make an appointment.
One of the Best Chiropractors In Woodburn, OR

Chiropractic care aims to treat pain and inflammation and help the patient regain functionality after whiplash.
If you have experienced a neck or back injury, contact Accident Care Chiropractic to get a diagnosis and start the treatments that will help you recover.
Insurance Covers Your Costs, No Out of Pocket Expenses

Accident Care Chiropractic will help you with your entire claims process.
Your recovery therapy is our number one goal!

PIP Insurance

In the state of Oregon, every driver is required to have personal injury protection (PIP) insurance, also known as no-fault insurance. Furthermore, all drivers must have a minimum of $15,000 of coverage per injured person. PIP insurance covers injuries from a car accident regardless of who was at fault. Coverage typically includes all necessary medical expenses as well as lost income and any other costs related to the injury. Passengers are covered first by the driver's PIP, and then by their own policy, if needed.

Pain Free

Chiropractic medicine offers a natural, holistic, and non-invasive approach to healing that can benefit patients in several specific ways. For one thing, chiropractic manipulation of the spine can reduce inflammation, which eases pain and stiffness in the back and joints. Chiropractic treatments also stimulate the body to release natural pain-killing chemicals that help patients feel better without drugs.
No-Fault

One of the most common questions people have about chiropractic medicine is whether insurance covers chiropractic treatments. The good news is that PIP, or no-fault insurance, covers all necessary medical expenses after an accident, including chiropractic care. Furthermore, many health insurance plans, including Medicare and Blue Cross Blue Shield, also cover chiropractic treatments. Patients should keep records of their symptoms and progress as well as records of their treatment in case the insurance company ever questions the need for care.

Your Local Chiropractor in Woodburn, OR for Car Accidents

Physical Therapy To Aid Recovery After An Accident

Physical therapy is often a crucial part of the recovery process for people who have been in accidents. Chiropractors provide physical therapy to help patients strengthen injured muscles, regain and maintain functionality, and recover more quickly. Physical therapy typically includes guided exercises at the chiropractor's office as well as exercises to practice at home. The exercises target specific body parts and aim to increase both strength and range of motion. Without physical therapy, there is a risk that a patient's injury will not heal properly or completely.
Massage Therapy For Pain Relief

Chiropractic medicine focuses on the muscles, nerves, joints, and bones and natural healing through proper alignment of the neuromusculoskeletal system. Chiropractic massage works on the muscles to increase blood flow and release toxins in the soft tissue. Massage can also help to relieve inflammation and reduce pain. Chiropractors often prescribe massage therapy because massage can increase the effectiveness of a spinal adjustment and other types of chiropractic care.
Acupuncture For Pain In Woodburn, OR

Chiropractic medicine takes a holistic approach to healing, using non-invasive and non-pharmaceutical methods to promote natural healing. Acupuncture, a non-invasive therapy rooted in Chinese medicine, can help chiropractic patients reduce their pain and recover more quickly from an injury. An acupuncturist places very fine needles at specific points on the patient's body. According to Chinese tradition, the needles interrupt and redirect the flow of energy throughout the body to release blocked energy. Another understanding of acupuncture is that the needles stimulate the nerves and muscles, releasing endorphins and other chemicals that naturally relieve pain. Contact Accident Care Chiropractic to learn more about the benefits of acupuncture and other forms of chiropractic care.
Getting X-Rays At A Chiropractic Clinic

When patients visit a chiropractor in Woodburn, OR for the first time, they can expect to receive a thorough diagnostic exam. Chiropractors use a variety of tests to assess the patient's overall health, muscle tone and strength, and range of motion of certain joints. An exam may also include x-rays and other types of imaging, which can help to pinpoint the location of an injury and identify other underlying issues. X-rays are an especially common and effective diagnostic tool for chiropractors. At Accident Care Chiropractic, patients can get an x-ray in the office without having to go to a hospital or imaging center.
Come See The Benefits Of Chiropractic Care In Woodburn, OR