Chiropractic care for hip dysplasia is an all natural way to managing this condition.
Chiropractic Care for Hip Dysplasia
Chiropractic care is a natural and non-invasive approach to treating hip dysplasia. It can be beneficial in reducing pain, increasing mobility, and providing long-term relief from hip dysplasia.
What Causes Hip Dysplasia?
A combination of genetic and environmental factors causes hip dysplasia. It can be caused by an abnormality in the structure of the hip joint, which causes it to become irregularly shaped and unstable.
Additionally, muscle weakness or tension can make the hip joint unstable. This hip instability strains the ligaments that hold the joint in the hip socket, causing it to become further damaged over time.
Poor growth of the head and neck muscles can also contribute to hip dysplasia in some cases.
In addition to these structural abnormalities, a few other factors can increase the risk of developing hip dysplasia, including:
Inadequate nutrition or weight gain during pregnancy
Having a family history of hip dysplasia
Symptoms
The primary symptom of hip dysplasia is persistent and often worsening pain in the hips, legs, groin, or buttocks. Pain may be worse after standing for long periods, climbing stairs, sitting for extended periods, or engaging in other activities that involve bending or twisting the hips.
Other symptoms can include:
Limp or waddling gait
Difficulty standing up from a sitting or lying position
Restricted range of motion in the hips
Clicking or grinding noises when the joint is moved
A doctor may also detect hip dysplasia on physical examination, including decreased flexibility and swelling around the hip joint.
Can You Manage Hip Dysplasia without Surgery?
Treatment for hip dysplasia is based on the severity of the condition.
While surgery can be an effective way to manage hip dysplasia, many non-surgical approaches are also available. These include lifestyle changes, physical therapy, and other treatments focusing on relieving pain and improving mobility.
Lifestyle changes involve avoiding activities that strain the hips or aggravate symptoms. This includes avoiding high-impact exercises, such as running or jumping, and optimizing posture while sitting or standing. Weight management can also be beneficial; those with hip dysplasia should aim to maintain a healthy weight to reduce joint stress.
Physical therapy is an important part of managing hip dysplasia without surgery. Physical therapists can teach patients exercises to strengthen the muscles around the hip joint and improve flexibility. They may also recommend assistive devices, such as a cane or brace, to help with movement.
In addition to lifestyle changes and physical therapy, medications can be used to manage pain and inflammation associated with hip dysplasia. Non-steroidal anti-inflammatory drugs (NSAIDs) or muscle relaxants can reduce hip pain and swelling. Steroid injections may also be recommended in some cases.
Alternative treatments, such as acupuncture and massage, may also help to relieve the pain associated with hip dysplasia. These therapies aim to improve circulation in the affected area and reduce inflammation. Chiropractic care is also beneficial, as it helps to realign the spine and pelvis.
How a Chiropractor Treats Hip Dysplasia Naturally
Chiropractors use manipulative therapy, or joint manipulation, to reduce pain and discomfort associated with hip dysplasia by restoring normal joint function. The manipulation improves joint range of motion, reduces inflammation, and restores flexibility. It also helps alleviate muscular tension in the area, which can significantly impact pain levels.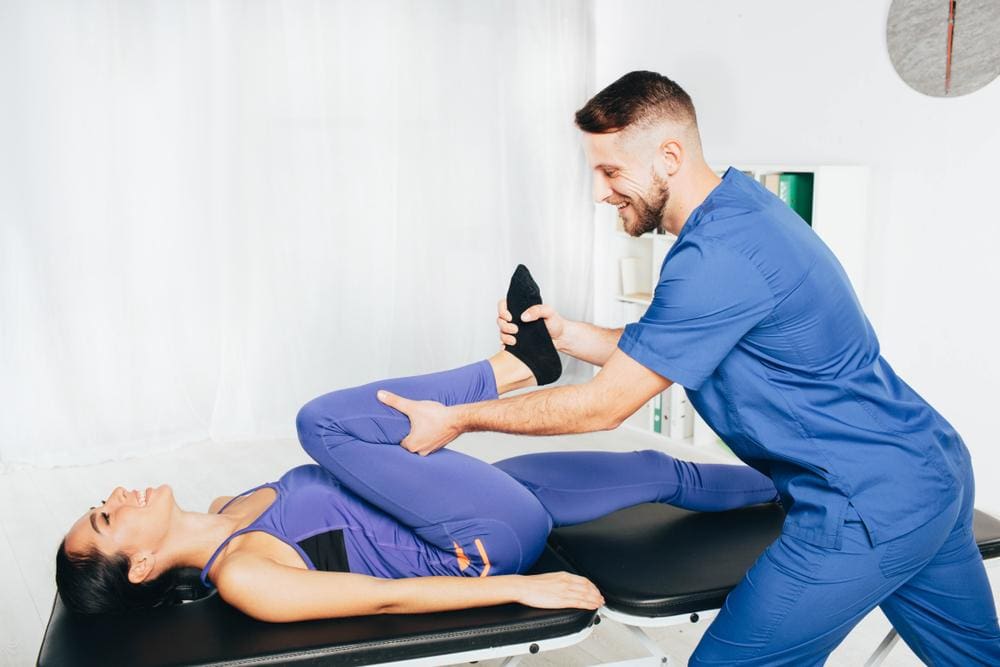 Additionally, chiropractors are trained to use rehabilitative techniques such as stretching and strengthening exercises to help hip dysplasia sufferers regain strength and stability in the area. These exercises can help to improve hip flexibility, which is a key factor in managing and preventing further episodes of hip dysplasia.
Chiropractic treatment also incorporates lifestyle modifications such as nutrition, stress management, and exercise routines to promote overall health and wellness. Making these changes can help prevent or delay the onset of the condition.
Overall, chiropractic care is a safe and effective way to treat hip dysplasia or other hip problems naturally. It can help reduce hip pain, increase mobility, prevent further episodes of the condition, and improve overall health. Chiropractic care may be the answer if you are looking for an alternative to traditional treatment methods for hip dysplasia.