Technology has become an unavoidable part of our daily lives. It used to be that too much typing or mouse clicking could lead to carpal tunnel syndrome. Nowadays, in addition to those concerns, doctors also see people who have pain in the fingers, hands, and arms from their overuse of phones, tablets, and other devices.
In many of these cases, chiropractic care can help.
Repetitive Strain Injury (RSI) in the Hand
Repetitive strain injuries occur when the muscles and tendons in the hand are damaged due to repetitive motions and constant use. They most commonly affect the fingers, hands, and wrists, but they can also affect your shoulders, elbows, and forearms.
Causes of RSI
RSI is an overuse injury. It occurs when excessive strain or stress are put on a particular part of the body from repetitive activity. Causes of RSI include manual labor, office work, the use of modern technological devices, such as cell phones, Blackberries, iPods, PlayStation, and other game consoles, and the use of a stylus. The most common types of RSI include:
Symptoms of RSI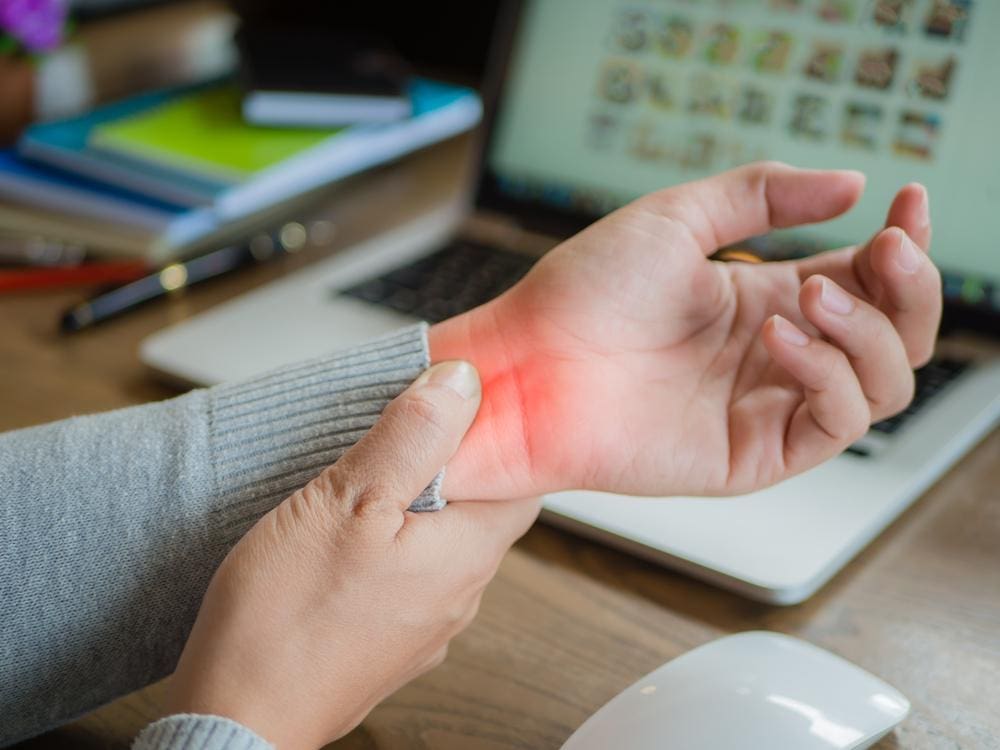 RSI symptoms tend to be mild when they first develop. Over time, without changes or treatment, they worsen. Symptoms include:
Burning, aching, or throbbing pain
Stiffness
Weakness
Tingling
Numbness
Muscle cramps
Swelling
Risk Factors
Anyone can develop a repetitive strain injury. However, certain professions and activities put you at greater risk. For instance, you have a heightened risk if you:
Work in an industry that requires repetitive movement like typing or mouse-clicking, hairdressing, typing, or assembly line work
Play sports like golf or tennis that involve repetitive movement
Have poor posture when sitting or standing at work
Use hand-held power tools regularly
Medical Treatments for RSI
Several medical treatments can help with a repetitive stress injury. For example:
Physical Therapy 
Physical therapy reduces pain, swelling, and inflammation in tendons, muscles, and joints. It also speeds healing and restores normal body function.
Massage
Massage relieves muscle tension and improves flexibility. It promotes circulation in the joints and can increase the range of motion. It's also good for pain relief.
Steroid Injections
Steroid injections offer temporary pain relief and reduce swelling. Results vary, but most people experience relief for 48 hours or more after the injection.
Steroid injections are considered generally safe, but they carry a variety of risks. For instance, injections put you at risk of:
Damaging or killing cartilage cells
Destroying stem cells
Increasing the risk of bone fractures
Increasing the risk of bone disease
Disturbing the body's natural stress-management system
Damaging tendons
Chiropractic Treatments for RSI Relief
Chiropractic adjustments are one of the safest tools available for dealing with a repetitive motion injury. Chiropractic adjustments provide patients with relief, including:
Improved joint motion and coordination
Relief from joint discomfort and pain
Improved flexibility
Decreased Inflammation
Chiropractors use a variety of treatments to treat RSI. This includes:
Manual Therapy
Chiropractors use multiple techniques to release the stress that binds joints and muscles. This increases the range of motion. Many chiropractors and physical therapists believe these techniques are the most effective for releasing tight muscles and other soft tissues.
Massage and Other Soft Tissue Therapies
Massage can be relaxing, but it can also be therapeutic. Most people experience immediate relief after their first massage session.
Massage and other soft tissue therapies reduce stress on the body. It also speeds up the healing process.
Since RSI tends to cause pain and stiffness, massage relaxes the muscles and releases tightness or stiffness. This reduces pain, as well as the risk that a problem will worsen.
Manipulation and Mobilization Techniques 
Chiropractic care can improve joint movement. If your joints are "locking up" or you're forced to stop or adjust certain movements due to pain from an RSI, this type of therapy can be helpful.
Most chiropractors also give their patients a collection of exercises to perform at home. These exercises help with overall healing and help you manage discomfort between appointments.
Tips to Prevent RSI
Several medical treatments can prevent and/or ease the discomfort associated with RSI. For example:
Speak to your employer about changing your work tasks if they are aggravating the problem
Consider anti-inflammatory painkillers or topical medications
Apply hot or cold packs to the affected area for up to 20 minutes every 2 to 3 hours
Research tools that might be available to reduce your risk of RSI if you can't avoid a particular repetitive motion
Conclusion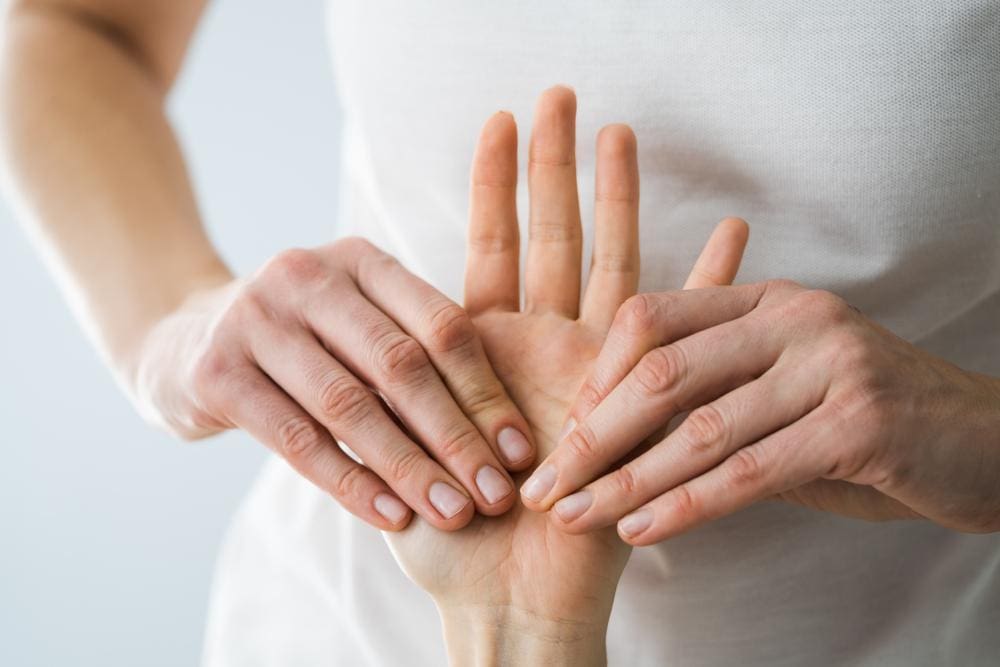 High-tech hand injuries and repetitive stress injuries are becoming increasingly common. Even those who try to limit their use of devices are sometimes forced to make repetitive motions because of their jobs. These injuries might seem mild at first, but they can develop into severe problems and interfere with a person's ability to perform their work duties and enjoy a pain-free life. If you're dealing with a repetitive strain injury, or you have concerns it could develop due to your lifestyle, a chiropractor can help.