Pectus Excavatum, also known as pigeon chest, occurs when the breastbone appears sunken into the chest. It often repairs itself on its own and tends not to be that serious. However, it can affect cardiovascular and pulmonary health.
Chiropractic care is a treatment option for those dealing with pigeon chest and can be used alone or in conjunction with other common treatments.
Understanding Pigeon Chest and Its Symptoms
Pectus Excavatum, also called pigeon chest, occurs when someone's breastbone is sunken into their chest. Cases range from mild to severe, and the most severe cases make it look as if the center of the chest is dented or scooped out.
The condition is usually noticeable early in life and can become more severe during adolescent growth spurts if left untreated. The condition occurs more in boys than girls and, in some cases, can interfere with lung and heart function.
In addition to the sunken appearance, symptoms of pigeon chest might include:
Rapid heartbeat or palpitations
Decreased exercise tolerance
Wheezing and coughing
Recurrent respiratory infections
Dizziness
Fatigue
Can Pigeon Chest Be Fixed?
In many cases, pigeon chest does not correct itself without treatment. However, treatment does work, even in severe cases. Often, treatment includes exercises, compression braces, and surgery. Bracing is the most common and relatively non-invasive treatment. Patients usually wear a lightweight compression brace for up to a year for 23 to 24 hours a day to retrain the breastbone and correct the misgrowth.
When to See a Doctor
You should see a doctor as soon as possible if you believe your child has developed a pigeon chest. It's not a medical emergency, but the sooner treatment begins, the fewer side effects someone tends to experience, especially in severe cases.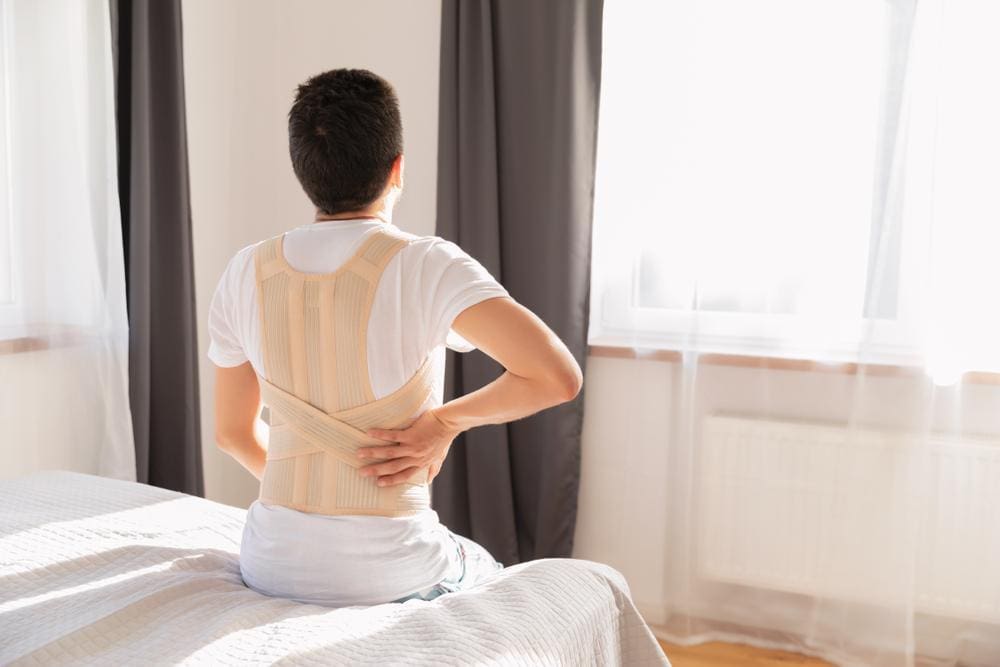 In addition to an unusual look to your child's chest, also be on the lookout for the following:
Slight chest pain, especially during physical activities
Rapid heart rate, even when resting
Shortness of breath
Frequent respiratory infections
Pigeon chest is diagnosed by monitoring the child's chest wall and growth of their breastbone. Doctors usually also perform a pulmonary function test to determine if the abnormal growth has affected the child's lungs. They might also order a CT scan or MRI, but only if the problem seems serious.
Traditional Treatment Options
Mild cases of pigeon chest are usually only monitored without specific treatment.
Moderate to severe cases begin with the use of an orthotic brace. Surgery used to be recommended more often but is now used only in rare severe circumstances because the procedure is risky for young children. About a third of all cases are corrected with chest compression braces alone.
Chest Brace
Chest braces are the most common treatment option for children with pigeon chests. Children wear their brace for at least eight hours a day, every day, for at least six months.
Braces are padded and provide consistent compression to the cartilage in the chest. The constant pressure gradually reshapes the cartilage.
Surgery
In extreme cases, when braces fail to correct the problem, surgery might be needed. The surgical process requires the removal of the cartilage that is causing the breastbone to protrude outward and requires an incision in the middle of the chest. Struts are placed across the chest to support the breastbone. Follow-up surgery is later needed to remove the struts.
Natural Treatment Options
In addition to surgery, several treatment options help correct pigeon chest. Whether or not these treatments will work depends on the following:
Type of deformity
Severity of deformity
Age
Motivation
Chiropractic Treatments & Exercises for Pigeon Chest
Chiropractic care is one of the most effective options for correcting pigeon chest. It can be used in conjunction with compression braces and other treatments.
Chiropractic treatment aims to restore a patient's body to its proper structure. They do this by manipulating the body's alignment, which also improves function and helps the body heal. For pigeon chest, it relieves the symptoms caused by the condition and improves overall well-being. Chiropractic treatment is low-risk and promotes overall health.
Chiropractic treatments for pigeon chest include:
Chest Adjustments
Adjustments are the most common chiropractic treatment for correcting pigeon chest and other issues. These help reduce discomfort and improve the body's function so it can better heal itself. Pigeon chest can resolve itself; chiropractic treatments support this natural healing tendency.
In addition to adjustments, chiropractors also use postural and exercise education and ergonomic training. Adjustments might include firm pressure on the spine's joints, which allows the body to correct the problem.
Chiropractors also recommend and demonstrate exercises that help with pigeon chest, which aim to:
Increase flexibility and mobility in the spine
Elongate and tighten muscles that support the chest
Strengthen the muscles that counteract the chest depression
Practice health posture
Physical Therapy
Chiropractors also help patients with physical therapy practices that can correct pigeon chest. The exercises target the muscles around the protruding area. The goal is to decrease the appearance of the chest cavity.
Physical therapy might not be appropriate in every case, especially in the most severe cases.
Recommended Exercises
There are several exercises recommended for treating pigeon chest. These include:
Flexion of the upper body while sitting
Rotation of the upper torso while standing
Weight lifting from a prone position on the back
Arm stretches forward from a kneeling or crouching position
Torso stretch in the supine position