Chiropractic care is one of the most effective options for treating GERD. How can improving the health of your spine boost digestive health?
The Connection Between GERD and the Spine
It surprises many people to learn that there is a connection between the spine and the digestive system.
The connection is due to the central nervous system, which includes the spinal cord and the brain. It controls nearly every function in the body, including digestion. If the central nervous system isn't functioning properly, it can affect everything from involuntary movements to walking to digesting food.
People experiencing spinal problems can develop a variety of gastrointestinal symptoms, including:
Pain
Difficulty controlling their bowels
Nausea
Diarrhea
Vomiting

Patients often speak to their doctors about their digestive issues, and their doctor treats those symptoms only. They might not even realize it could be a spinal health issue causing digestive issues.
If you've been working with your doctor to ease digestive issues and nothing seems to be working, it might be time to address your spinal health.
How Chiropractors Can Help
Heartburn and gastroesophageal reflux disease (GERD) pain is among the most common health conditions people face. Millions of Americans have regular bouts of heartburn and deal with digestive issues that cause pain and affect their quality of life.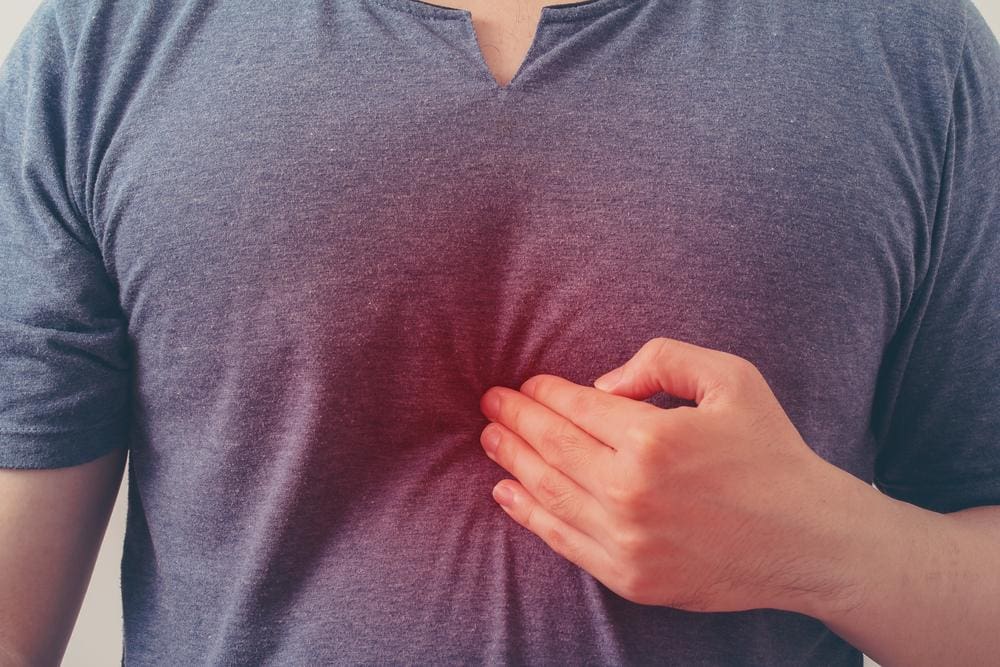 The good news is chiropractic care can help. For many, just a single appointment alleviates the painful burning sensation people experience when dealing with GERD.
Chiropractic Adjustments for GERD Relief
A chiropractic adjustment is one of the most effective ways to relieve GERD.
Common medications prescribed or taken OTC can help you manage GERD symptoms, but they don't fix the problem. They mask the problem and come with a wide variety of side effects, some of which are serious. Long-term use of these medications is associated with kidney damage, infections, vitamin and mineral deficiencies, heart problems, and osteoporosis.
You could create a worse problem by trying to manage a less serious one.
It's important to remember that GERD and acid reflux are not caused by having too much stomach acid, which is the problem these medications address. When you have GERD, the problem is in your body mechanics. Your body isn't efficiently managing the acid in your stomach, whether there's too much or not.
Acid reflux is caused by a problem with the esophageal sphincter. This valve is responsible for keeping stomach acid in your stomach. If the valve fails, the acid will regurgitate into your esophagus, and you'll experience discomfort.
For some, the cause of the problem with the valve is a hiatal hernia that happens when the upper part of your stomach pushes into the opening of your diaphragm.
What does this have to do with treating GERD with chiropractic care?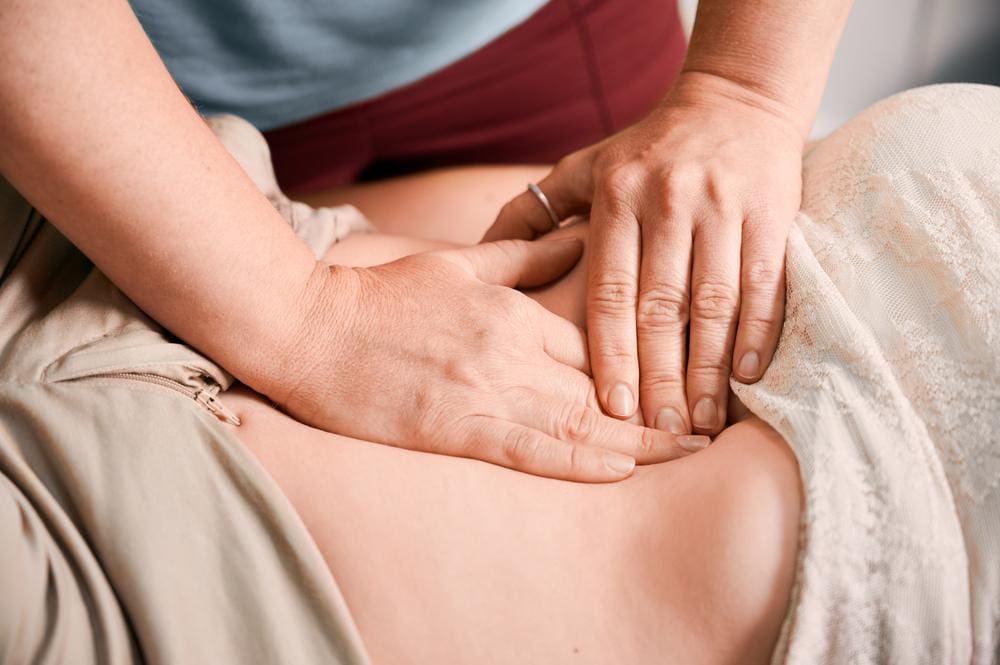 Chiropractors can perform a technique called a hiatal hernia adjustment.
This is a soft tissue manipulation technique done in-office. For many, the procedure offers immediate relief. Other times it takes a few chiropractic adjustments to experience long-term relief. The goal is to retrain the tissue holding your stomach in place to ensure it does an adequate job.
There might be mild discomfort during the procedure, but it's rarely painful and is usually worth the effort.
Lifestyle Changes for GERD Relief
Maintain a healthy weight to avoid extra pressure on your abdomen
Quit smoking
Elevate your head when lying down
Sleep on your left side, at least initially
Sit or stand up after you've eaten for at least three hours
Eat slowly
Chew your food thoroughly
Identify and avoid foods that are common reflux triggers, including alcohol, coffee, chocolate, and fatty foods
Avoid tight-fitting clothes
Benefits of Chiropractic Care for GERD Patients
Chiropractic treatment offers several benefits for treating GERD patients.
For starters, it addresses the root cause of the problem. Instead of covering up the symptoms you're experiencing, you're fixing what causes the issue.
Chiropractic care is also all-natural. You don't need to worry about the side effects or long-term complications of using digestive health medications. These quick fixes often create problems that are worse than the initial issue.
Finally, chiropractic care benefits your overall health and well-being. You might see your chiropractor for issues related to GERD and your digestive health but realize that treatments have improved other issues, such as headaches or insomnia. Chiropractic care offers a holistic treatment plan that helps you live your best life.