Chiropractic care for arthritis is an all-natural, drug-free alternative to managing the pain and stiffness caused by the condition.
Chiropractic care is an effective way to manage arthritis symptoms and improve overall health. Working with a chiropractor can address the root causes of arthritis, such as inflammation or joint misalignments, to relieve pain and stiffness and improve mobility. 
Chiropractors may also help you make lifestyle changes that improve arthritis symptoms, such as losing weight or eating a healthier diet. With the help of chiropractic care, you can manage your arthritis more effectively and enjoy better health and quality of life.
Understanding Arthritis
Arthritis is a complex condition that affects millions of people worldwide and can impact virtually every aspect of daily life. While there is no cure for arthritis, there are many ways to manage its symptoms and improve overall health. One of the most effective treatment approaches for managing arthritis is chiropractic care.
Arthritis Symptoms 
Arthritis is a general term for conditions affecting joints and surrounding tissues, causing pain or stiffness. While there are many different types of arthritis, the symptoms can usually be grouped into two main groups: inflammation and joint pain.
Symptoms of inflammation include:
Redness
Swelling
Warmth
A feeling of tightness in the affected joint
Other symptoms of arthritis may include joint pain, stiffness, and limited range of motion in the affected joints.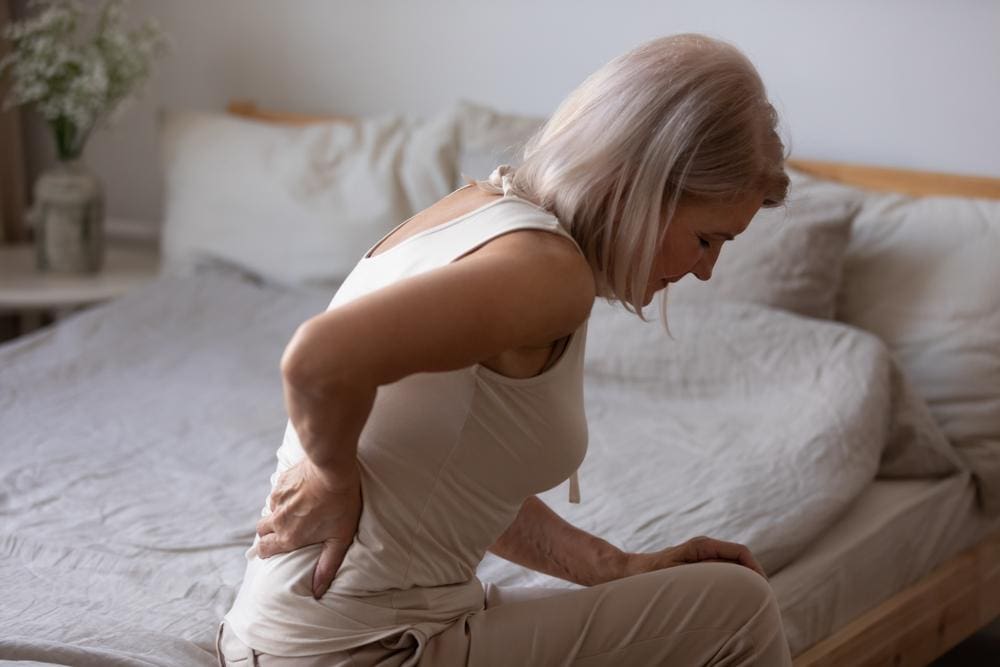 Often a person with arthritis will also experience general fatigue or morning stiffness. These symptoms can vary depending on the type of arthritis present, but they are generally debilitating and can interfere with daily functioning if not correctly treated.
How Chiropractic Care Helps Ease Arthritis Symptoms
Chiropractors use spinal manipulations to relieve pressure on your joints, reduce inflammation, and restore proper range of motion. By improving how your joints work and feel, chiropractic care can help you manage your symptoms to live a more comfortable life.
There are several different types of chiropractic treatments that you can use to manage arthritis, including:
Manual manipulation
Stretches and exercises
Lifestyle changes
Overall, chiropractic care for arthritis is a safe and effective approach that can help patients achieve greater levels of health and wellness.
Chiropractic Treatments for Arthritis
Chiropractic care involves working with a chiropractor to address the underlying causes of arthritis and restore proper joint function. By addressing inflammation, joint misalignments, or other causes of arthritis symptoms, chiropractic care can help you feel better and live a more active lifestyle. Your chiropractor may also work with you to make healthy lifestyle changes essential for managing arthritis, such as losing weight or eating a nutritious diet.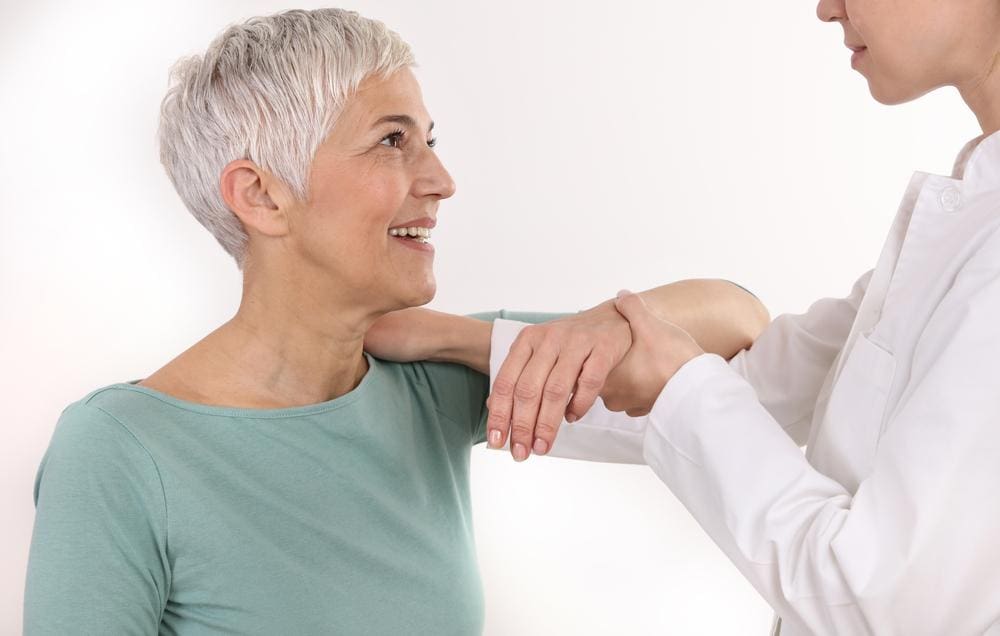 Benefits
There are many benefits associated with chiropractic care, including:
Improved posture
Increased mobility
Reduced inflammation pain
Increased flexibility
Faster healing times for injuries
Reduced need for medication and/or surgery
Furthermore, chiropractic care can also be used as a preventative measure to help keep the body healthy and strong and reduce the risk of future injuries or chronic pain. If you are considering chiropractic care for yourself or your loved ones, there are some critical factors to consider before making an appointment with a qualified chiropractor.
Chiropractic care is a popular and effective treatment option for arthritis, as it helps to improve joint mobility and reduce inflammation in the affected joints. By using chiropractic care to manage arthritis symptoms, patients can experience reduced pain, improved flexibility and range of motion, and enhanced overall quality of life.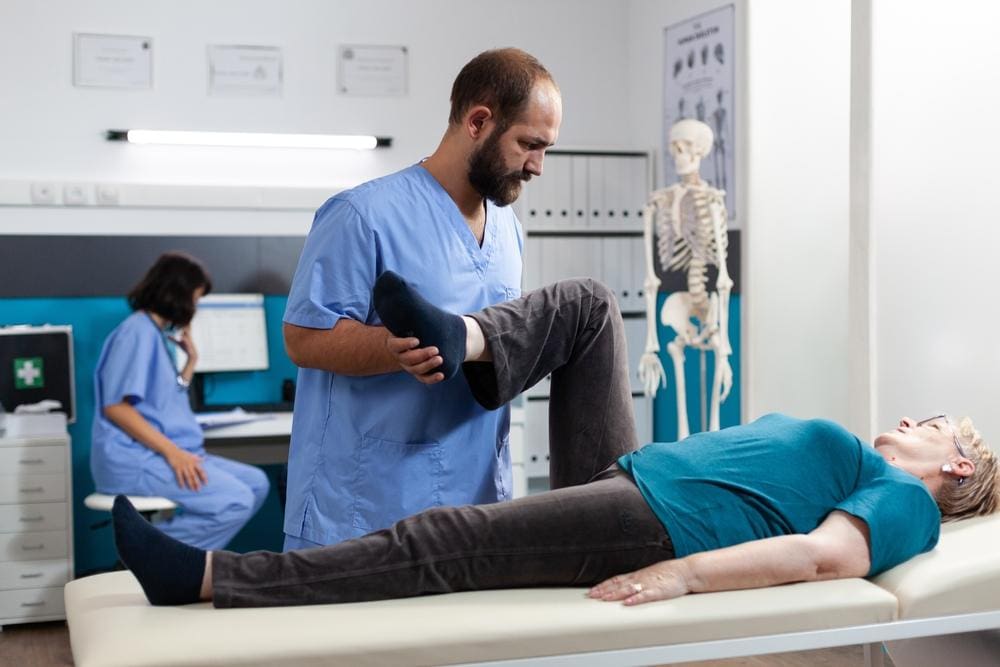 FAQ
Are chiropractors good for arthritis?
Chiropractic treatments help to ease the symptoms associated with this condition.
For example, spinal manipulation therapy is associated with significant improvements in pain and disability levels with knee osteoarthritis.
Additionally, chiropractic care alleviates pain and stiffness in the joints associated with rheumatoid arthritis. Individuals with osteoarthritis who receive chiropractic treatments report increased comfort levels and decreased pain compared to those who did not receive such treatments.
Can a chiropractor get rid of inflammation?
Yes. Overall, chiropractic care is a safe and effective way to manage inflammation and its many symptoms.
Some standard methods used during chiropractic treatment include manual adjustments, spinal decompression therapy, electrical muscle stimulation, and massage therapy. These techniques can help reduce inflammation in the affected area and alleviate any associated pain or discomfort.
What is the best treatment for arthritis in the spine?
There is no one treatment for arthritis in the spine, as the most effective treatment will depend on your symptoms' specific condition and severity.
However, some standard treatment options include pain relievers and anti-inflammatory drugs, physical therapy to strengthen your muscles and improve flexibility, steroid injections to reduce inflammation around the affected joints, and surgery.
Chiropractic care for spinal arthritis involves using specialized techniques to manipulate or adjust the spine and other areas of the body to relieve pain and restore proper function. Many different types of chiropractic techniques can treat the symptoms of arthritis in the spine, depending on a person's specific needs and preferences. These techniques include spinal adjustments, soft tissue mobilization, massage therapy, and heat or cold therapy.
To learn more about these treatment options, speak with your doctor or physical therapist to determine which approach is best for you.