Are you looking for ways to relieve knee pain? Discover how chiropractic care can help. 
Knee pain affects over 25% of adults. Knee pain decreases your body's rotational flexibility and causes immense pain. When you experience knee pain, it is common to pop a pain relief pill. But if you are looking for effective, non-addictive treatment methods, then chiropractic care offers an all-in-one treatment for knee pain.
Many individuals turn to chiropractic care for knee pain due to its multiple benefits transcending pain relief. Let's review the benefits.
Common Causes of Knee Pain
The knee is a weight-bearing joint enjoining the tibia, fibula, femur, and patella. Due to the multiple bones connecting at the knee, knee pain has multiple causes. Cartilage degradation, fluid buildup, or even sports-related injuries can cause knee pain. The most common causes are: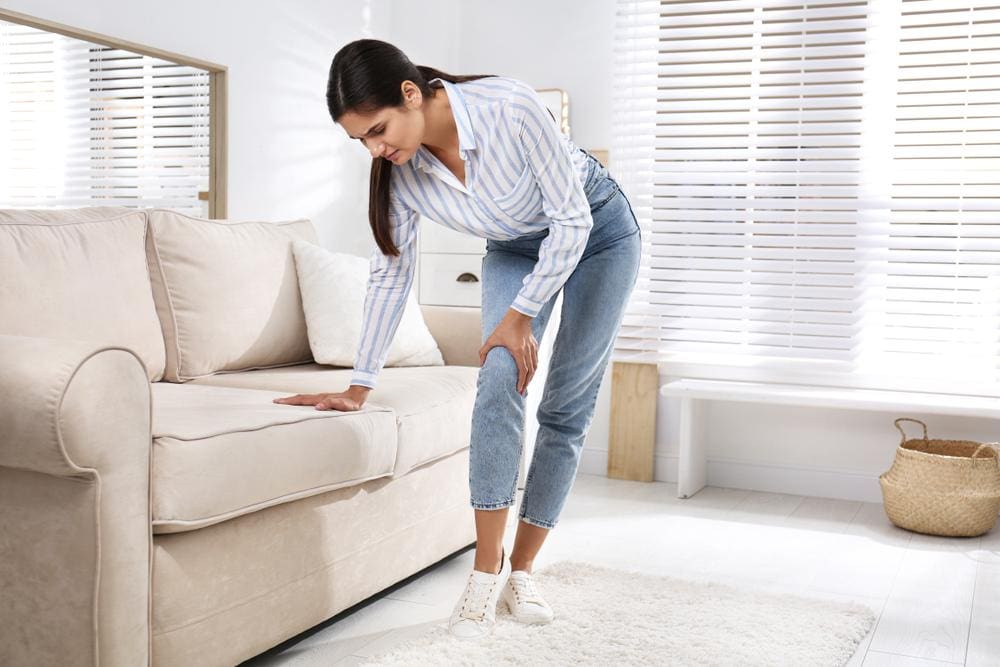 Can Chiropractors Help with Knee Pain?
Chiropractors perform a whole-body evaluation, despite pain emanating only from your knee. Pain in your knee can result from other causes of spine misalignment. 
Chiropractors employ a range of techniques to relieve your knee pain after they locate the cause. Each knee pain is unique, and there is no one-size-fits-all approach to chiropractic care for knee pain.
Chiropractic Treatments for Knee Pain
Chiropractic treatments focus on eliminating pain and reducing inflammation through spinal adjustments. Chiropractic treatment realigns your spine, improving circulation and general body wellness. Specific chiropractic treatments for knee pain are articulatory, which involves movements through the joint and myofascial release when the chiropractor applies pressure to an area and releases it to relieve tension.
Depending on the cause of your knee pain and the treatment goal, the chiropractor tailors an effective chiropractic care plan for your treatment. It is essential to schedule an appointment with an American Chiropractic Association (ACA) approved chiropractor.
Benefits of Seeing a Chiropractor for Knee Pain
Let's review the key benefits of visiting a chiropractor to treat knee pain. 
All-Natural Drug-Free Treatment
Chiropractic care does not introduce drugs to your body, and treatments rely on the chiropractor's hands and instrument-assisted adjustments. Chiropractic care may use complementary treatments, like physical therapy. The bottom line is that you get an all-natural treatment for knee pain.
Reduces Inflammation
Osteoarthritis causes inflammation in the knee joint. Ultrasound techniques reduce inflammation before treating the cause of osteoarthritic knee pain. Myofascial release also promotes nutrient flow to the tissues, reducing cytokine production to reduce inflammation. A chiropractor may employ a full-body approach to realign the spine, promoting circulation and nerve energy, hence less inflammation.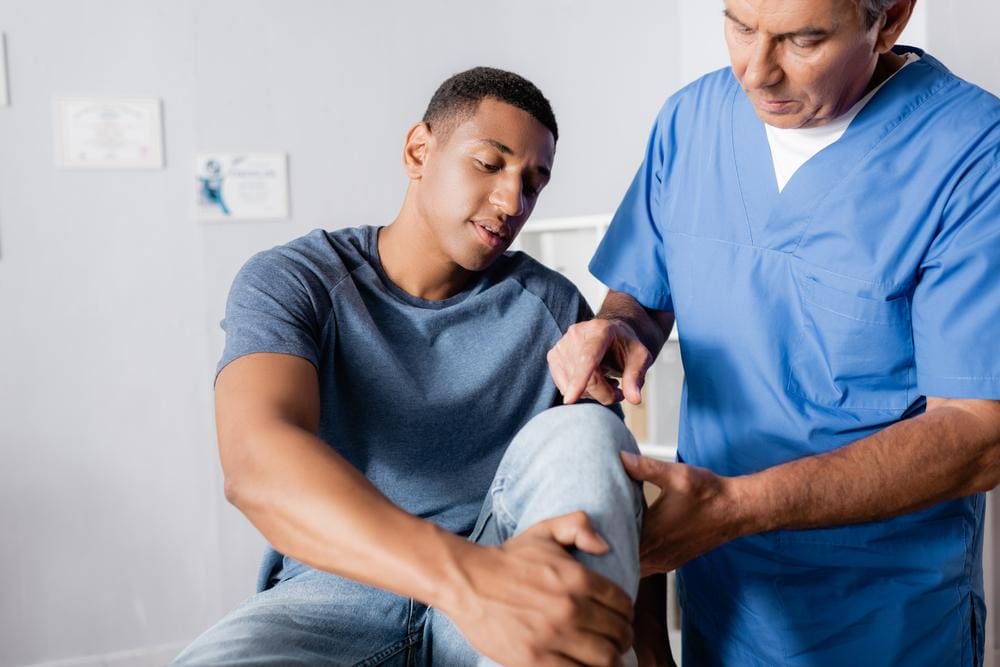 Eases Pain
The significant benefit of chiropractic treatments is that they treat the root cause of the pain rather than the symptoms like pain-relieving meds do. A chiropractor employs spinal adjustments and knee manipulations to recover the range of motion, reduce muscle stiffness, and ease inflammation, which translates to a pain-free knee. You may not see immediate results, but you will experience much-needed knee pain relief after multiple treatments. 
Speeds Up Recovery
Improved nutrient flow and soft tissue stimulations are natural byproducts of any chiropractic treatment. Chiropractic care for the knee is no different. The adjustments target the spine, which is part of the central nervous system that oversees every body function, from processing injuries to self-healing processes of the injuries. Try chiropractic care to expedite recovery after an auto accident, sports injury, or ligament tear. 
Prevent Joint Dysfunction
The knee is the joint of four significant bones in the leg as well as many ligaments. Knee pain accompanies a reduced rotational motion which means you will have trouble walking and bending the affected knee. Chiropractic care traces the pain to the spine and treats it to prevent dysfunction in the joints. Chiropractic treatments ease the effects of degenerative diseases on your joints, such as osteoarthritis.
Conclusion
Knee pain detracts from your quality of life. Cortisone shots, pain-relieving medication, and surgery are not your only options. Chiropractic care for knee pain is a treatment option that offers non-addictive, non-invasive knee pain relief. Do not let nagging knee pain stop you from enjoying your life. Talk to a chiropractor today.