Chiropractic care after scoliosis surgery is an important part of the treatment process, as it helps to improve mobility, reduce pain and discomfort, and restore function.
Even though spinal fusion surgery is often very successful in correcting a patient's spine curvature, there may still be specific symptoms or limitations that need addressing after the surgery. Chiropractic adjustment can help to manage these symptoms and improve a patient's mobility and overall quality of life.
The goal of chiropractic care after scoliosis surgery is to restore function, reduce pain, and encourage healing in the affected areas. This often involves targeted exercises that focus on movements that can help stretch and strengthen the muscles and massage therapy sessions to improve circulation and range of motion.
Life After Scoliosis Surgery - What to Expect
Life after scoliosis surgery can be challenging, but it is also full of possibilities and opportunities. Some common challenges patients may face include pain, limited mobility, the need to wear a brace or other external support device, and changes in self-image or body image.
However, with the right care team and support from loved ones, many patients can successfully manage these challenges and move on to a whole and healthy life.
Some common benefits of scoliosis surgery include the following:
Less discomfort
Greater confidence and self-esteem
Improved overall health
Sense of accomplishment
Renewed sense of purpose
Can You Still See a Chiropractor After Spinal Fusion Surgery?
It is possible to continue seeing a chiropractor after undergoing spinal fusion surgery. However, the type of treatment a chiropractor provides will likely change after this surgery.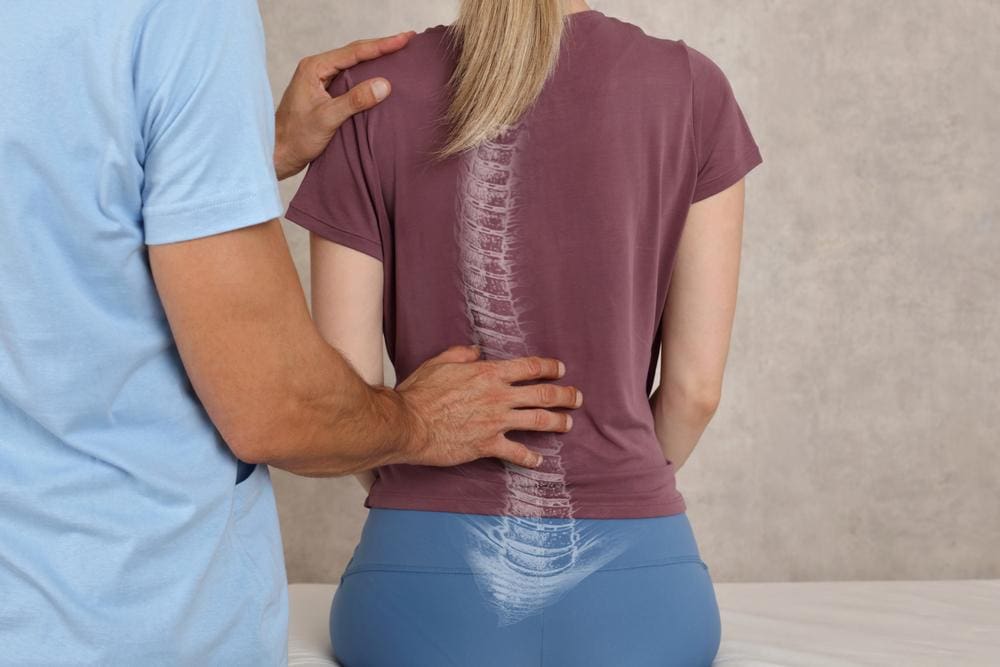 Spinal fusion surgery generally works by fusing two or more vertebrae to stabilize the spine. This can often eliminate pain caused by an injured or damaged disc, but it may also result in the patient having limited mobility. Because of this limitation, a chiropractor may need to focus on stretching and strengthening exercises to help maintain flexibility and range of motion in the back.
Another consideration is that you will likely be more susceptible to developing muscle spasms and nerve pain after spinal fusion surgery. Due to this, a chiropractor may work closely with your surgeon or physical therapist to find the best treatments for these symptoms, which can often be controlled with medications.
Overall, suppose you are interested in continuing your care with a chiropractor after spinal fusion surgery. In that case, it is essential to find one specializing in treating patients who have undergone this type of surgery. This will help ensure you receive the care and support you need to recover from your procedure successfully.
Can A Chiropractor Help With Pain After Scoliosis Surgery?
If you're dealing with pain following a scoliosis surgery, a chiropractor may be able to help.
Along with physical therapy and other treatment methods, chiropractic treatment can relieve pain and improve your quality of life after undergoing spine surgery. With techniques such as manual manipulation and electrical stimulation, a chiropractor can help ease your pain, alleviate stiffness, and improve your range of motion.
How Long After Scoliosis Surgery Do I Need to Wait to See a Chiropractor?
If you've recently had scoliosis surgery, waiting until your doctor gives you the go-ahead before starting chiropractic treatment is essential. Most doctors generally recommend waiting a few months after surgery before seeking chiropractic care. Others suggest using it as part of your aftercare program.
How a Chiropractor Can Help After Scoliosis Surgery
Chiropractors are experts in the musculoskeletal system and usually specialize in treating back pain. Many scoliosis patients find that their chiropractor is an integral part of their recovery process, as they use a variety of targeted therapies to help address pain and other symptoms related to scoliosis surgery.
Some treatments commonly used by chiropractors include:
Spinal manipulation
Electric muscle stimulation
Ultrasound
Exercise
Conclusion
Overall, chiropractic care after scoliosis surgery is an integral part of the overall treatment process for patients who have undergone surgery for this condition. By working closely with a qualified chiropractor in addition to any other recommended treatments, patients can experience a faster and more complete recovery.