Coccyx injuries are painful and make it difficult to perform basic daily tasks. The coccyx is the tailbone. Injuries often include bruising, dislocation, and fracture. They tend to heal slowly, even when someone is young and healthy. The good news is most coccyx injuries can be treated with a chiropractic adjustment.
Most people who suffer coccyx injuries are female due to the structure of the female pelvis. Pain tends to be localized but can affect the legs and back. Pain and stiffness worsen after sitting for long periods. These injuries also make it difficult to evacuate the bowels, especially if someone has to strain during them. Some women also experience pain during intercourse when they have a tailbone injury.
Causes of Coccyx Injuries & Tailbone Pain
Several things can cause a coccyx injury. For example:
Falling into a seated position (most common cause)
Direct blow to the tailbone, most often during sports
Repetitive strain or friction, most often during biking or rowing
Bone spurs
Infections
Tumors
Injury to another part of the spine
Injuries can range from mild to severe.
How Chiropractic Care Relieves Coccyx Pain & Promotes Healing
Chiropractic care can relieve pain from a tailbone injury. It also promotes healing.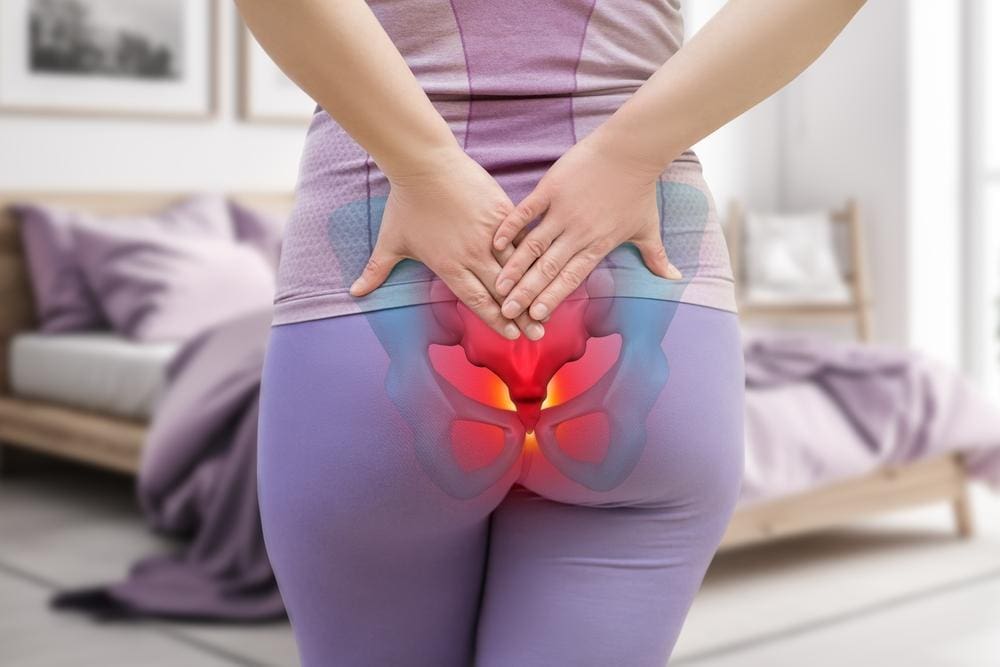 Inflammation of the muscles around the tailbone is one of the primary causes of pain in the area. The coccyx can also be pulled out of position during the injury event. This results in irritation and compression in the area.
Chiropractors realign your spine and move anything out of place back into place. The goal is to restore alignment and balance. Because the coccyx is so closely related to the spine, standard chiropractic adjustments significantly impact coccyx pain.
Chiropractic Treatments for Tailbone Injuries
Some of the techniques a chiropractor can employ may include:
Spinal Manipulation
This involves chiropractors using their hands and a device to apply pressure to the joints around your coccyx to align it. How much force is used depends on the severity and cause of your coccyx pain.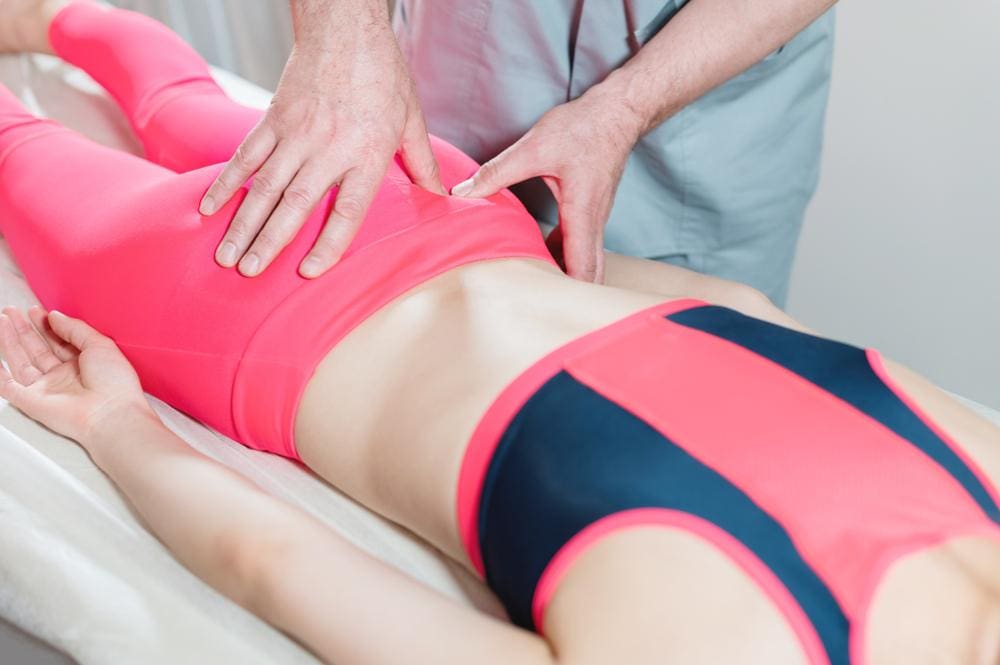 Spinal manipulation not only helps with tailbone pain but also promotes speedy healing. Aligning your spine allows the body to function properly and perform optimally. It can be used with other treatments, but people often experience pain relief after just a single adjustment.
Heat and Ice Therapy
Hot and cold therapy enhances the healing process. It can be used at the chiropractor's office or at home. These therapies minimize inflammation and affect blood circulation, speeding healing. It also improves flexibility and reduces discomfort. Cold therapy can also reduce nerve activity, alleviating the pain associated with a coccyx injury.
Ergonomic Adjustments
Your chiropractor will suggest various ergonomic improvements you can make to reduce coccyx pain.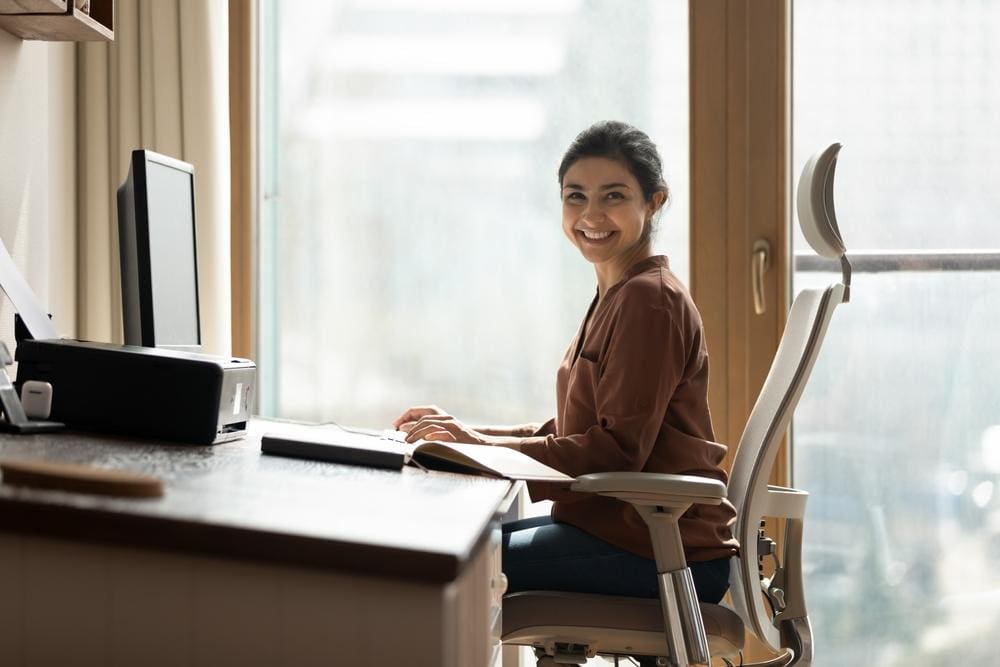 For example, replacing your existing office chair can go a long way in alleviating pain and improving spinal health. Positioning your chair at the right height and practicing good posture is also essential. Many people aren't sure what to do, but once their chiropractor gives them tips, they can make changes that reduce pain.
Exercises & Lifestyle Adjustments for Managing Tailbone Pain
In addition to what a chiropractor can do at the office to provide tailbone pain relief, there are also things you can do at home. This includes the use of hot and cold therapy and ergonomic adjustments. There are also supportive pillows that help ease coccyx pain. These are especially useful for people who sit for many hours a day.
You can find pillows specifically designed to support the coccyx and back support pillows that improve posture and keep your entire spine aligned while you're sitting. Some pillows align your pelvis and the center of your sternum. Sometimes a combination of these different pillows is your best option for dealing with pain.
You can also do stretches and exercises at home to help ease the pain of a coccyx injury. Your chiropractor will demonstrate the proper form for you to follow.
Conclusion
There are several reasons why seeing a chiropractor is a good idea when dealing with coccyx pain or an injury. Chiropractors offer treatment that is:
Non-surgical
Non-invasive
Natural
Chiropractic treatment targets the root cause of the problem instead of just masking symptoms. With a chiropractic adjustment, you fix the cause of the problem and allow your body to heal. You get permanent relief from the problem and reduce your risk of future pain. Chiropractic care also improves your overall health and well-being. Many people continue maintenance treatment even after their coccyx pain is gone.