What Happens to a Child's Body in a Car Accident?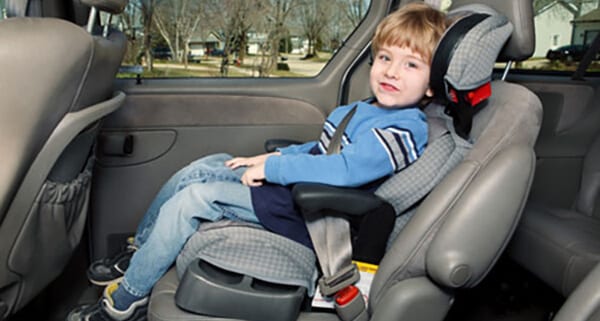 We all want to keep our kids as safe as possible, which is why we go to such great lengths to read labels and comparison shop to find the best products for our kids.  Unfortunately, we can't always protect them from harm.  Even with a car that receives top safety ratings and a car seat designed to protect a child's small body, a car accident can subject a child's body to extreme forces, resulting in injury or even death.
The good news is, car seats are designed to provide extra protection thanks to 5-point harnesses, additional padding, and other safety precautions.  Even older kids can benefit from belt positioning booster seats until they are large enough to use the seat belt normally.  According to Partners for Child Passenger Safety (PCPS), such precautions can reduce the risk of injury by 58% in side impact crashes, which tend to be the most harmful to child passengers.
Still, the majority of crashes are front or rear end collisions.  Any time you're in an accident, you need to understand how your children could be affected.  Here's what can happen to a child's body in an accident.
Impact
When an impact occurs, it subjects the driver and passengers to incredible forces that generally cause the body to whip back and forth or side to side, depending on where impact occurs.  For safety reasons, children are often placed in the second row of seats.
This, paired with the use of appropriate car seats or boosters can help to minimize harm to children, but they're still going to experience at least some impact force, which will cause them to be thrust away from the impact site and then whipped back toward it.  Accidents can also result in broken glass and debris inside the car that can harm child passengers.
Injury
While adults most frequently suffer from injuries like whiplash, traumatic brain injury, and broken bones as a result of car accidents, the injuries most common to children can be a bit different.  Head injuries and concussions also frequently occur with child passengers, but children may also be more susceptible than adults to chest and back injuries, as well as organ damage.
As with adults, the harm done to children is not always clear in the immediate aftermath of an accident, which is why children involved in auto collisions should always be thoroughly examined by medical professionals as soon as possible to diagnose potential injuries and begin necessary treatment.
Get help from Accident Care Chiropractic today.