Understand the difference between an osteopath and a chiropractor so you can choose which is right for you.
What Is the Difference Between a Chiropractor and an Osteopath?
An osteopathic physician may be the right fit if you are looking for a more holistic treatment strategy that considers your overall health and well-being. Alternatively, a chiropractic practitioner may be the better option if you want to focus specifically on treating musculoskeletal disorders.
What Is a Chiropractor and What Do They Do?
A chiropractor is a healthcare professional who focuses on treating and preventing musculoskeletal conditions related to the spine. Chiropractors use a combination of physical therapy techniques and manual manipulation of the spine to help alleviate these painful symptoms.
Typically, a chiropractor will work with you to create an individualized treatment plan geared toward your specific needs and goals.
Most people who see a chiropractor do so because they have experienced pain or discomfort in their bodies, often due to accidents or injuries. The goal of any good chiropractor is to help you heal quickly and effectively from your injury and prevent re-injury in the future. Some of the most common conditions treated by chiropractors include:
Neck pain
Shoulder pain
Headaches or migraines
Sports injuries, such as sprains, strains, or chronic joint pain
In addition to treating these common conditions, chiropractors have many other roles in the healthcare community. They frequently work with other health professionals, such as physical therapists and occupational therapists, to help their patients get the best results possible from their treatment plans. Chiropractors may also encourage their patients to make lifestyle changes to help prevent future injuries or pain.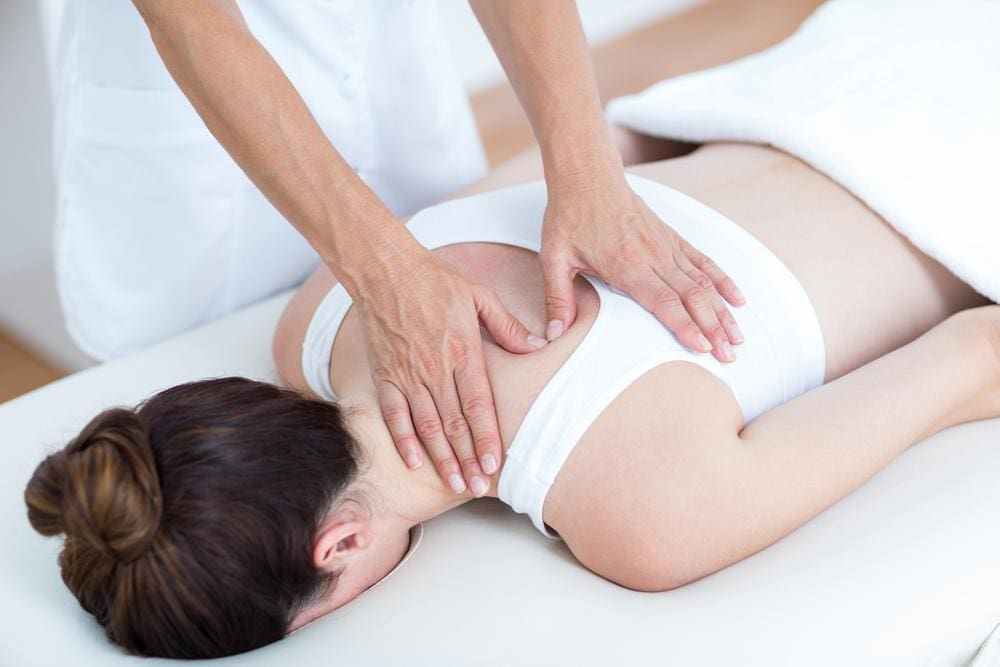 What Is an Osteopath and What Do They Do?
Osteopathic doctors are healthcare practitioners who use a holistic approach to treat the body's structure and function. Osteopathy is based on the principle that your body has an innate ability to heal itself, given the right conditions. Osteopathic care focuses on improving total body health by considering each patient as a whole person.
To do this, osteopaths use various tools and techniques, such as manual manipulation (or "hands-on" therapy), to relieve pain, restore movement, and promote health. Osteopathy is rooted in the principle that all living things are interconnected; thus, they consider each patient's medical history, diet, and lifestyle when working with them to find the best possible care plan.
While osteopathy is a form of "manual medicine" (which means it uses physical manipulation), osteopaths also incorporate dietary, nutritional, and lifestyle aspects into their treatment plans. They work to assess each patient's individual needs and tailor their care accordingly.
Whether patients are dealing with chronic pain or managing long-term health issues, osteopaths use various treatment techniques to address the patient as a whole. In this way, osteopathy provides an all-encompassing approach to medicine that sees each patient as unique and worthy of personalized care.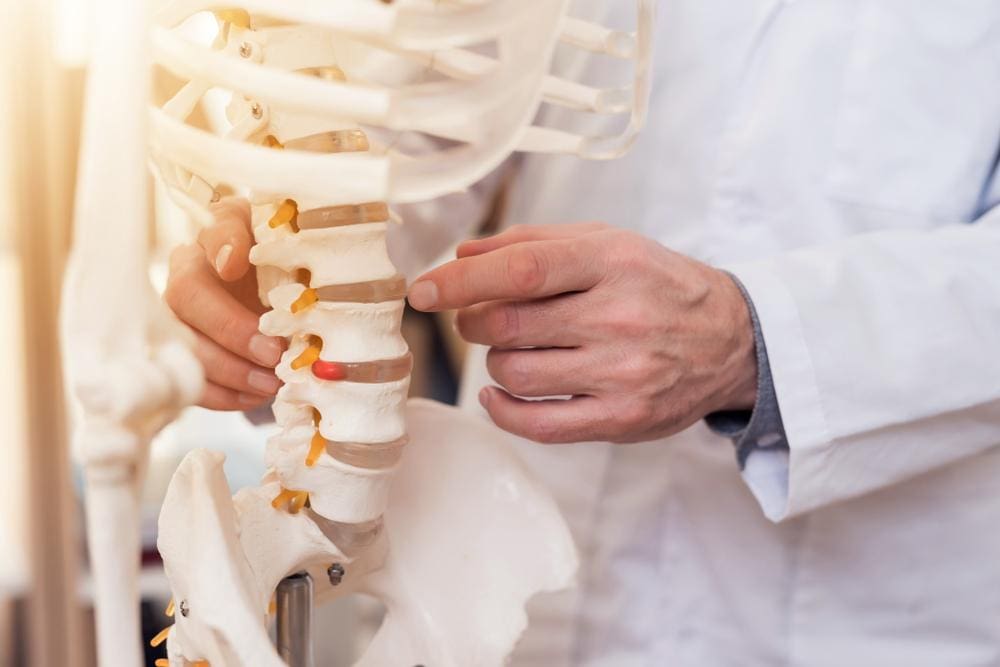 The Key Differences Between Osteopathic Medicine & Chiropractic Care
The main difference between osteopathic medicine and chiropractic care is their training, philosophy, and treatment methods. Although both branches of alternative healthcare can relieve back pain, osteopaths tend to be more "hands-on" in their approach and are better equipped to treat a broader range of ailments.
Osteopathic medicine and chiropractic care are both approaches to treating back pain through manual manipulation of the spine. Both branches of alternative healthcare have their benefits, but some key differences set them apart.
Training: Doctors of osteopathic medicine (D.O.) receive a standard four-year undergraduate degree before attending a four-year osteopathic medical school and doctoral program. On the other hand, chiropractors go through a five- to six-year course that includes an undergraduate degree in addition to their chiropractic training.
Philosophy: Osteopaths emphasize treating the whole body, not just the area that is damaged or in pain. In contrast, chiropractors focus on manipulating the spine to alleviate back and joint problems but don't necessarily take a holistic approach to treatment.
Treatment: Osteopaths are trained in various treatments that they can use independently or in conjunction with chiropractic care. Some of these treatments include electrical muscle stimulation, ultrasound, stretching exercises, and even surgery in some cases. Chiropractors rely purely on manual manipulation to treat their patients.
Similarities Between an Osteopath and a Chiropractor
There are many similarities between an osteopath and a chiropractor, including their educational background, the treatment protocols they use, and the patient populations they treat. Both practitioners focus on restoring proper function to the musculoskeletal system through manual therapy techniques such as spinal manipulation. However, there are also some notable differences between osteopathic and chiropractic practices.
For example, osteopathic doctors typically treat the whole body through a holistic approach, while chiropractors specialize in diagnosing and treating spine-related disorders. Additionally, osteopaths tend to be more critical of the mainstream medical system and its reliance on pharmaceutical interventions. In contrast, many chiropractic practitioners are more closely aligned with the mainstream medical approach.
Ultimately, choosing between an osteopath and a chiropractor depends on your preferences and priorities.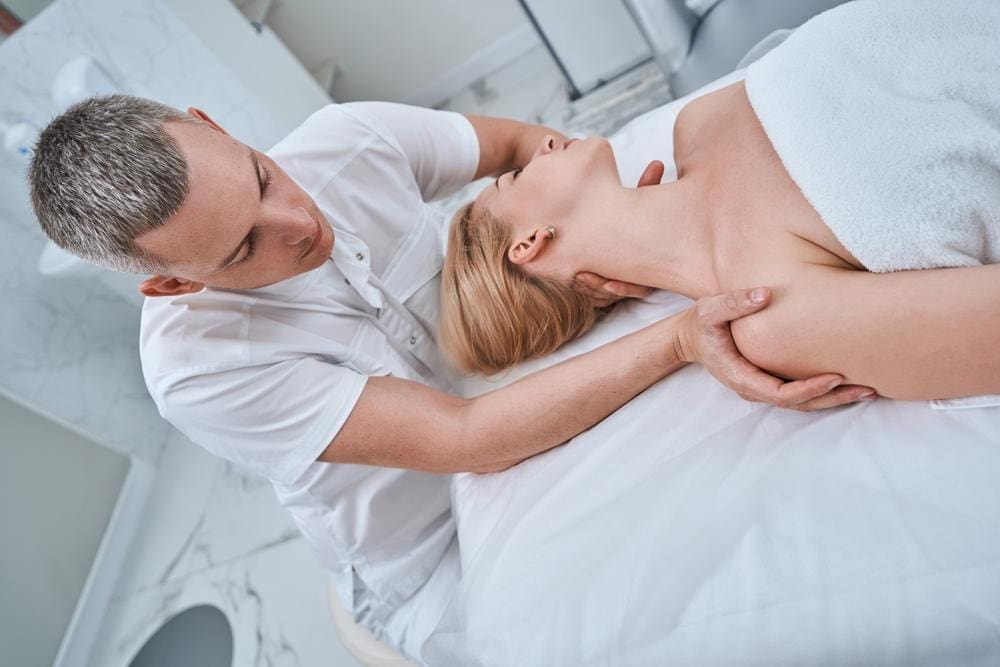 Should I See An Osteopath or a Chiropractor?
When deciding whether to see an osteopath or a chiropractor, the type of condition you have and why you need treatment will play a large part in this decision. Osteopaths can treat conditions related to the musculoskeletal system, whereas chiropractors tend to focus more on the spine.
Generally, osteopaths and chiropractors will use similar techniques to treat musculoskeletal conditions, so deciding which one to see should focus more on the condition itself. If you are experiencing lower back pain, for example, seeing an osteopath may be a better choice as they have more experience treating this kind of condition.
If you are looking for treatment for a spinal condition, such as slipped discs or sciatica, then seeing a chiropractor may be the better option. Chiropractors focus on treating and strengthening the muscles that support the spine, so they often use muscle-strengthening techniques in addition to adjusting your spine. They will often be better equipped to treat these kinds of spinal conditions.
Conclusion
In general, if you are looking for a treatment technique for a musculoskeletal condition, an osteopath or chiropractor can help. However, it is essential to remember that each practitioner will have their own approach and methods they may prefer to use depending on the condition. Therefore, it is always important to speak to your practitioner about your expectations for the treatment and what you hope to achieve before deciding who is best to see.