Chiropractic care is a safe and effective treatment option for people with dementia. It enhances the quality of life, might slow the disease's progression, and help caregivers support those with dementia.
Chiropractors can also support and guide those caring for loved ones with dementia or cognitive decline. Many caregivers might consider receiving chiropractic treatment themselves to help them deal with the anxiety and other challenging emotions that come from watching a loved one's mental decline. Regular chiropractic care can also help caregivers maintain peak physical health so they can continue providing care without damaging their own health.
Caring for a Loved One with Dementia
Caring for a loved one with dementia comes with both rewards and challenges. The experience is rewarding because you can spend time with your loved ones as they age. It's comforting for your loved one to be surrounded by familiar faces personally invested in their well-being.
But providing care for someone with dementia comes with many challenges.
In general, being a caregiver is taxing. It's a full-time job with many physical demands. It's also emotionally challenging to see a loved one's psychological decline. Many caregivers find they're faced with mental health issues during and after caring for a loved one. They might struggle with anxiety or depression, exacerbating the difficulty of providing care.
Caring for someone with dementia can also be socially isolating. Many people caring for aging relatives may feel alone or disconnected from friends and other family members. There might also be a financial strain that comes with providing care to someone in declining health.
People with dementia face a variety of challenges every day. Many have the urge to wander and can find themselves in potentially harmful situations. Some experience incontinence due to a breakdown in communication between their brains and bowels or bladder. Some also struggle because they forget where the bathroom is located or fail to plan properly in time to reach the bathroom.
It's also common for people with dementia to deal with complex and uncomfortable feelings. They might feel agitated for a variety of different reasons or experience paranoia. Even without much change, their environment can feel very different from day to day. Many struggle to recognize or identify their loved ones and caregivers even when they spend hours every day with these people.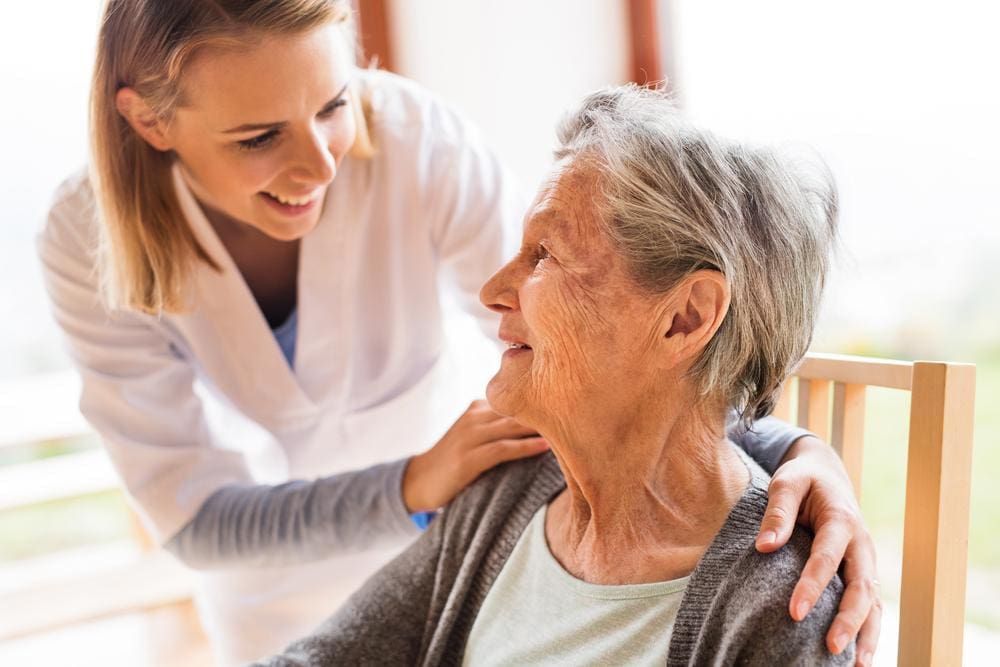 Dementia, even for people with little to no physical symptoms, can be one of the most challenging diseases patients and their loved ones can face.
How Chiropractic Care Can Improve the Lives of Dementia Patients
Chiropractic care is one of the most effective tools available to those dealing with dementia. It can not only slow the progression of symptoms but also improve a person's quality of life.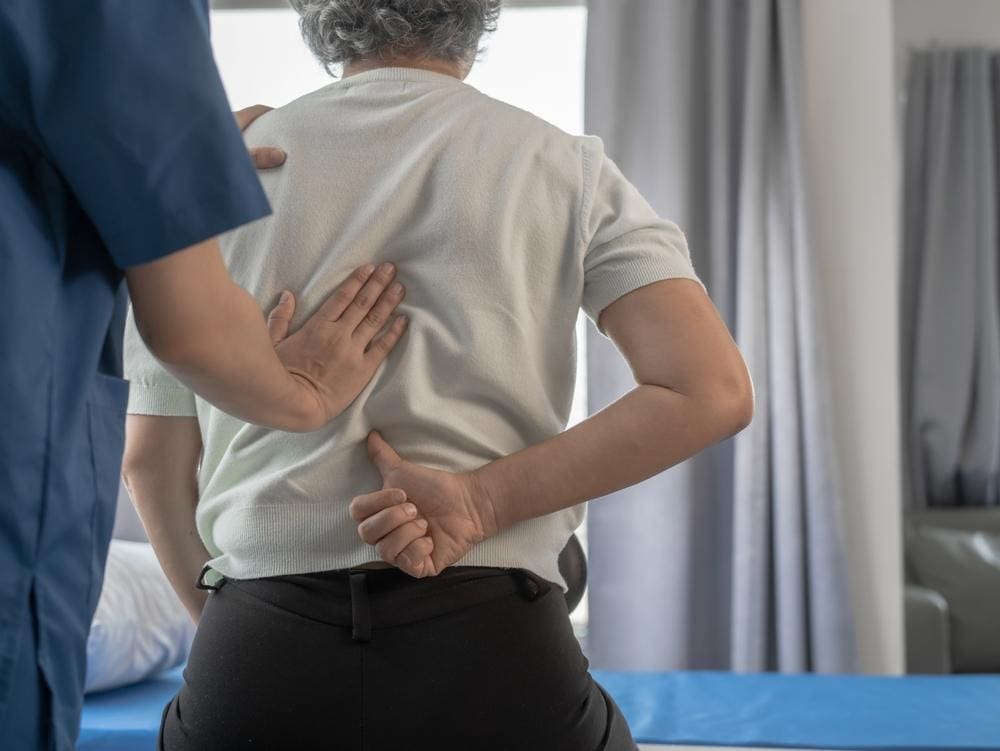 The brain requires certain nutrients to function properly. When the spine is misaligned, the body and brain cannot communicate properly. Chiropractic adjustments realign the spine and allow proper communication. This communication will enable nutrients to reach the brain, and the body can function optimally.
Keep in mind chiropractic adjustments won't cure dementia. However, it's a treatment that helps manage common symptoms. This is especially true regarding the physical pain or discomfort and joint stiffness that people with dementia often experience.
Chiropractic services might also slow memory loss. It can't bring back lost memories, but it can help the brain function and allow someone with dementia to maintain the status quo for as long as possible.
Chiropractors will also provide nutrition advice to help dementia patients fuel their bodies in the best possible way. Studies show that diet plays a significant role in someone's risk of developing dementia and the progression of the disease once it begins. If you believe you or a loved one is at risk of developing dementia, there are dietary changes that can reduce this risk. Chiropractors can help you make changes that best support your neurological health.
Additionally, if a loved one is experiencing symptoms of dementia, nutrition changes can significantly impact the speed at which the disease progresses. Some medical experts believe that eating a certain diet affects biological mechanisms, including oxidative stress and inflammation. Making healthy diet changes also makes it easier to reduce the risk of or manage the symptoms of other diseases that can worsen dementia.
For example, if someone has diabetes, they might have a higher risk of developing dementia. They'll also have a more challenging time managing the symptoms of diabetes as their dementia worsens. A chiropractor can provide dietary and other guidance to help you manage co-occurring diseases, including dementia.
Ideally, the caregivers and healthcare providers of someone with dementia will collaborate to offer the most comprehensive care.
Conclusion
Chiropractic adjustment and care helps people with dementia slow the progression of their disease and improve their quality of life.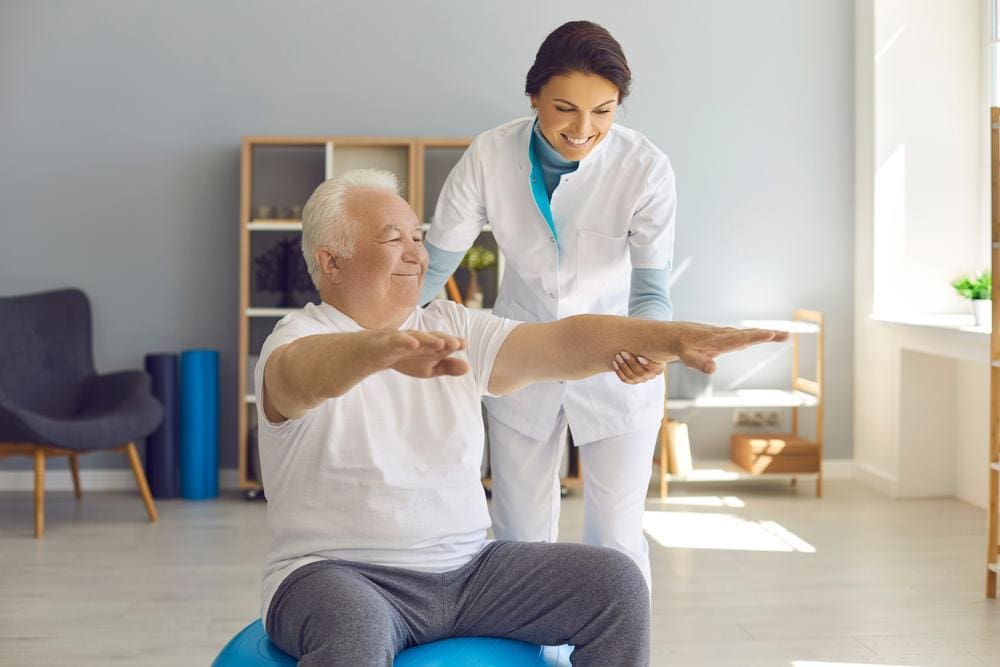 It's one of the simplest and least invasive ways to manage the common symptoms of those with the disease. In addition to supporting physical health and preventing many secondary conditions that develop due to dementia, regular chiropractic care enhances the performance of the nervous system and the brain, allowing someone to maintain their memory for as long as possible.