Chiropractic treatment can ease the pain of spinal cord injuries and aid in the efficient healing of these injuries.
Chiropractic Treatment for Spinal Cord Injuries
Chiropractic care may be able to help improve your quality of life after a spinal cord injury using gentle chiropractic manipulation.
The nervous system controls every function in your body, so keeping it healthy is vital for your overall health and well-being. Chiropractors are trained to identify and correct misalignments in the spine, which can help reduce pain and improve function.
Some research has shown that chiropractic care can be helpful for people with spinal cord injuries. For example, chiropractic adjustments help reduce pain and improve function in people with mid-back injuries. Chiropractic care also tends to improve the quality of life for people with neck or cervical spine injuries.
Understanding Spinal Cord Injuries
A spinal cord injury (SCI) is damage to the spinal cord that results in a loss of function, such as mobility or feeling. The severity of an SCI depends on where on the spine it occurred and how much of the cord it affects. Incomplete injuries may result in partial paralysis, while complete injuries can lead to full paralysis.
SCIs can occur due to many different causes, including car accidents, falls, sports injuries, and gunshot wounds. Treatment for an SCI typically includes rehabilitation and therapy to help the individual regain as much function as possible. In some cases, surgery may also be necessary for a spinal injury.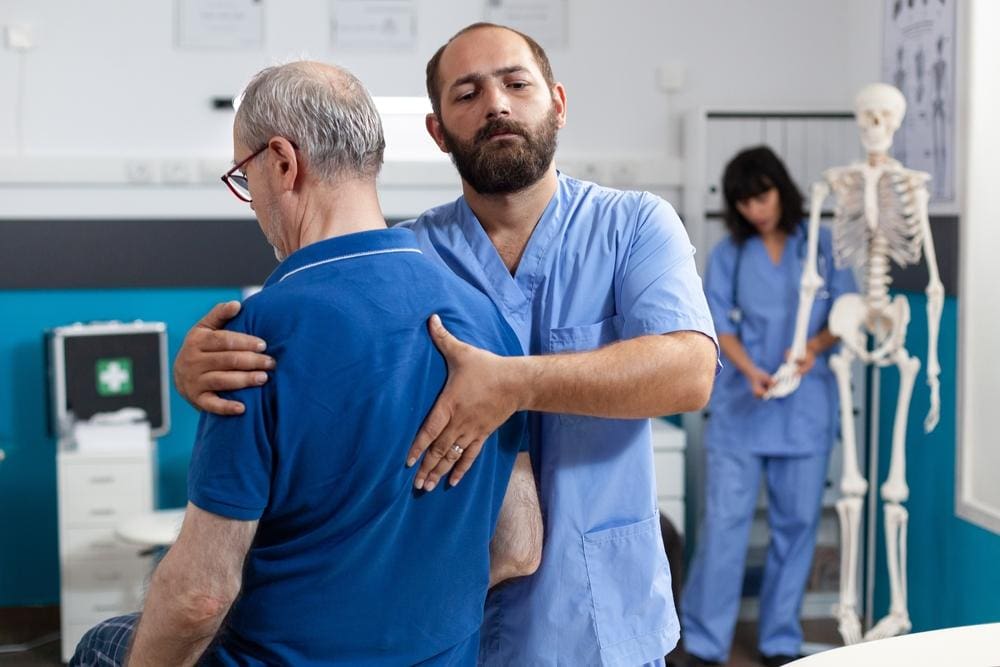 Symptoms of a Spinal Cord Injury
The symptoms of a spinal cord injury will depend on the severity of the injury and where it occurs on the spine. In general, the higher up on the spine the injury occurs, the more debilitating and potentially life-changing it will be.
Some common symptoms of a spinal cord injury may include:
Severe back or neck pain
Loss of movement in the limbs
Numbness or tingling in the extremities
Loss of bowel or bladder control
Difficulty breathing
How Is a Spinal Cord Injury Diagnosed?
Doctors can diagnose a spinal cord injury in a few different ways. The most common method is through a combination of medical history, physical examination, and imaging tests.
Medical history: Doctors will ask about the circumstances of the injury and any symptoms that have developed since then. They will also ask about any pre-existing medical conditions.
Physical examination: Doctors will assess the movement and sensation in the affected area. They will also check for signs of muscle weakness, spasticity, and changes in bowel or bladder function.
Imaging tests: X-rays, MRI scans, and CT scans can all diagnose a spinal cord injury. These tests can help to show the location and severity of the injury.
How Chiropractic Care Helps with Spinal Cord Injury Recovery
Chiropractic care is a type of alternative medicine that focuses on the diagnosis and treatment of musculoskeletal disorders. Chiropractors use a variety of techniques to align the spine and relieve pain.
One common condition that chiropractors treat is spinal cord injury. Spinal cord injuries can occur due to car accidents, falls, or other trauma. These injuries can cause paralysis, loss of sensation, and other problems.