Chiropractic care is one of the most effective treatments for treating lumbar facet syndrome. Whether you've developed mild symptoms that could be signs of things to come or you're dealing with significant pain due to facet problems, chiropractic treatments can help.
Introduction to Lumbar Facet Syndrome and Its Symptoms
Lumbar facet syndrome is a type of arthritis. It affects the joints in the lumbar spine in the lower back. Over time, especially when there is extra weight on the spine, wear and tear causes gradual deterioration of these joints. Eventually, lumbar facet syndrome develops.
Facet joint syndrome symptoms can also appear in the cervical spine (cervical facet syndrome). Symptoms of both cervical and lumbar facet joint syndrome include:
Tenderness
Dull ache
Stiffness
The following play a role in how likely someone is to develop lumbar facet syndrome:
Age
Weight
Poor posture
Sedentary lifestyle
Trauma
Torn ligaments
Spinal fractures
Sudden stretching
Repetitive bending and stretching
Initial Assessment and Diagnosis
The diagnosis process for lumbar facet syndrome might include the following:
X-rays
CT scan or MRI scan of the spine
Postural assessment
Hands-on inspection
Range of motion tests
Neurological exam
Kemp test
Electromyography and nerve conduction studies (EMG/NCS)
Anesthetic injection into the affected facet joint, sometimes with cortisone, to reduce inflammation
Chiropractic Treatment Techniques for Facet Syndrome
Chiropractic care is a safe and reliable treatment option for relieving the pain associated with facet syndrome. Treatments restore mobility and flexibility and provide pain relief.
Chiropractors use the following to treat lumbar facet syndrome:
Spinal Adjustments and Manipulations
Adjustments increase the movement of the vertebra. A chiropractic adjustment relieves pressure on the facet joints by moving the vertebra. This helps to restore mobility to the joints and reduces back and neck pain.
Chiropractic adjustments also increase blood flow to the affected joint. This reduces swelling and inflammation.
Soft Tissue Therapy
Massage, primarily when combined with heat therapy, reduces muscle spasms and pain in the area affected by lumbar facet syndrome. Massage also provides pain relief, relaxation, and stress relief.
Soft tissue therapy can also strengthen and stretch your lumbar spine, so it's as strong and flexible as possible.
Lifestyle Modifications to Complement Chiropractic Care
There are several things you can do to enhance your chiropractic treatment.
Correct posture and spine alignment are essential to spinal health and can decrease spinal pain. Making sure you stand and stretch throughout the day is also essential.
Body weight is also important. Losing weight is one of the best ways to reduce stress on the affected joint and ease chronic pain.
Maintaining a Healthy Spine to Prevent Further Issues
There are several things you can do to maintain a healthy spine and prevent issues with spinal health:
Stay active
Stretch and strengthen your back
Maintain a healthy weight
Avoid inflammatory foods
Don't smoke
Get adequate quality sleep
Practice good lifting techniques
Stay hydrated
Stand when possible
Practice good posture
Try yoga or other stretching exercises
Seek help for spinal health issues as soon as possible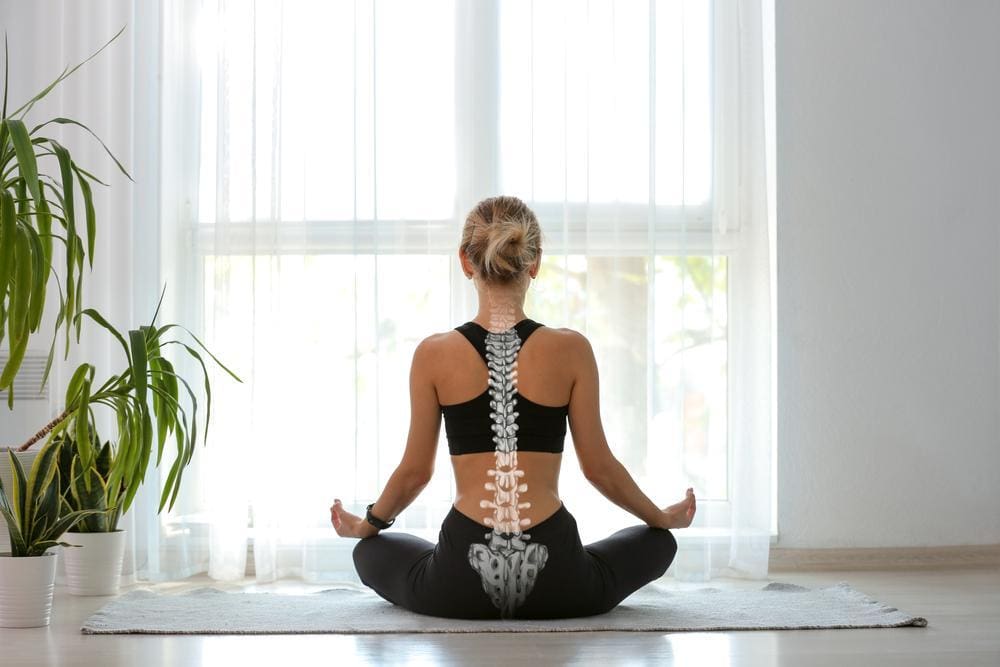 Exercises and Stretches
Exercises and stretches that support spinal health include:
Child's Pose
Heel slides
Knee Chest Stretch
Chin to Chest Stretch
Ear to Shoulder Stretch
Benefits of Chiropractic Care for Facet Syndrome
Chiropractic treatments are a safe, natural option for treating lumbar facet syndrome. It can be used alone or in conjunction with other treatment options. The benefits of using chiropractic care for treating facet syndrome include the following:
Effective
Drug-free
Increase the movement of vertebrae
Relieves pressure
Reduces pain