Chiropractic care for children offers all-natural, medication-free treatments for many common childhood issues.
Is chiropractic care good for children?
Chiropractic care is a popular treatment for children that is effective for many health conditions, including pain relief and postural issues. Due to its holistic approach and focus on addressing the underlying causes of symptoms rather than simply treating the symptons, chiropractic care can be an excellent choice for any child who suffers from pain or other health issues.
There are many benefits to chiropractic care for children that have been supported by research and clinical experience.
For example, chiropractic treatment has been shown to be effective in managing many conditions, including asthma, bedwetting, headaches, and colic.
Additionally, there is evidence that chiropractic care can help to improve postural issues and prevent sports injuries.
While the benefits of chiropractic care for children are clear, it's important to note that this type of treatment should only be performed by a licensed and experienced chiropractor who has received specialized training in working with children.
Is chiropractic care safe for children?
Chiropractic care is generally considered safe for children, and many parents find that it helps to manage their child's pain and promote overall health.
However, it is essential to consult with your doctor or chiropractor before starting any treatment plan so that they can assess your child's unique needs and make recommendations based on their medical history.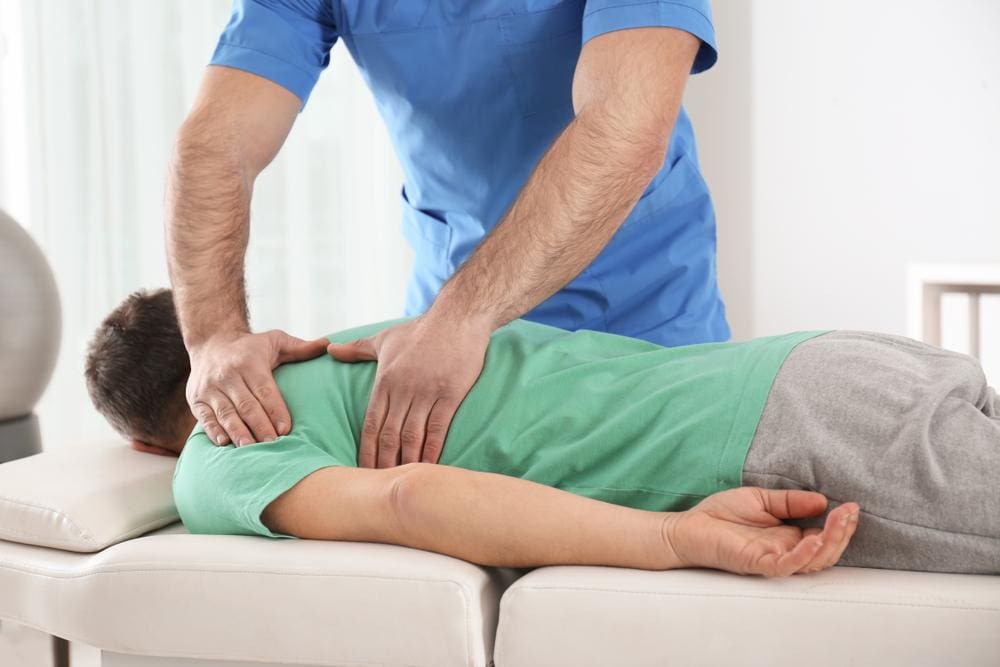 Why do kids need chiropractic care?
Kids need chiropractic care for many reasons. Many have seen the benefits of using chiropractic care to reduce the incidence and severity of common childhood ailments, including:
Additionally, getting children into good spinal health early in life helps set them up for a lifetime of optimal function and wellness.
As children grow, their spine experiences a great deal of physical stress as they perform the various activities that are part of their daily lives. From carrying heavy backpacks to participating in sports or spending hours hunched over a computer screen, kids' bodies are constantly under pressure. This can lead to misalignments in the spine, resulting in many health problems.
Chiropractic care is an effective way to help keep children's spines functioning at their best and reduce the risk of developing various health issues. A chiropractor will assess your child's spine and nervous system to identify any areas of interference or nerve stress that may affect their body's health and function. Through gentle, safe spinal adjustments, your chiropractor can help restore proper alignment to your child's spine and nervous system, allowing them to respond better to stressors and maintain overall health.
What conditions can chiropractors treat in children?
Chiropractors are licensed healthcare professionals trained to treat a wide range of conditions in children, including musculoskeletal problems like back and neck pain and more complex health issues like asthma and allergies.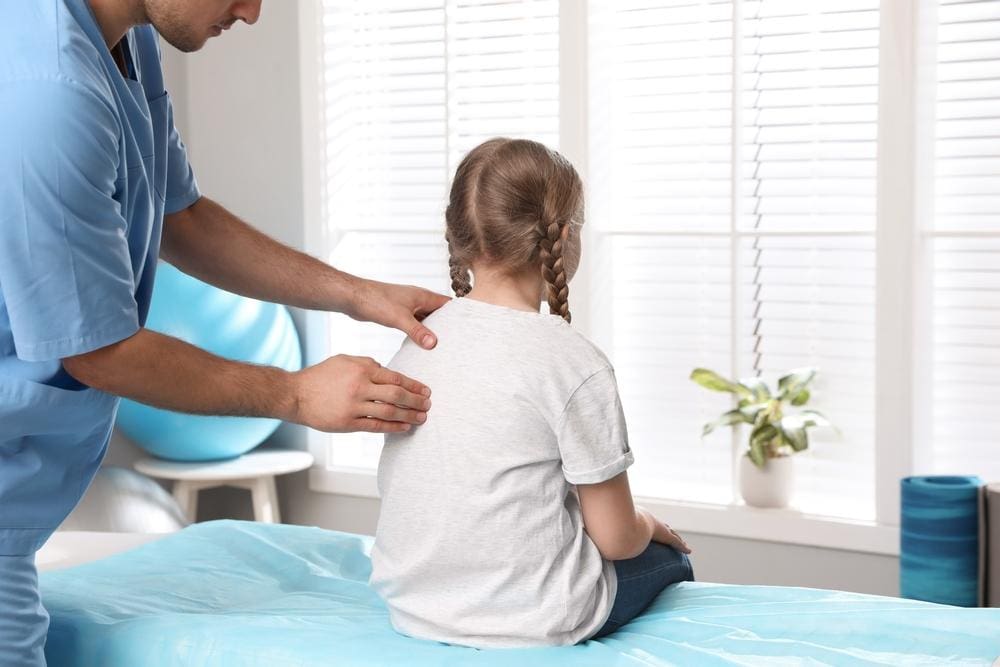 Some common conditions that chiropractors can help with in children include:
Scoliosis
Colic
Ear infections
Chiropractic treatment can also involve exercises, stretches, and lifestyle changes to help children overcome their health problems. Overall, chiropractors focus on assisting children in building a solid foundation for optimal physical, mental, and emotional health through safe, effective care that works with their bodies to heal naturally.
What does pediatric chiropractic care include?
Chiropractors are highly trained healthcare professionals licensed to treat various conditions in children, including back pain and neck pain caused by injury or developmental abnormalities. They may also treat painful conditions affecting the limbs, such as carpal tunnel syndrome or shin splints.
At what age can kids start going to a chiropractor?
There is no specific age at which children can start receiving chiropractic care. However, the general recommendation is to wait until the child has reached a certain level of physical development before undergoing treatment. This typically happens around six months of age, but this will vary from child to child depending on their rate of growth and development.
There are many reasons why waiting to receive chiropractic care until later in childhood is recommended. The first is that the child's spine and nervous system need time to develop naturally before any external interventions are performed. This allows the body to reach a certain level of maturity, which can help ensure safe and effective treatment results.
Another reason is that children are still growing, and their bodies may be more susceptible to the effects of adjustments. If a chiropractor makes an error in treatment, it could have detrimental effects on the child's health.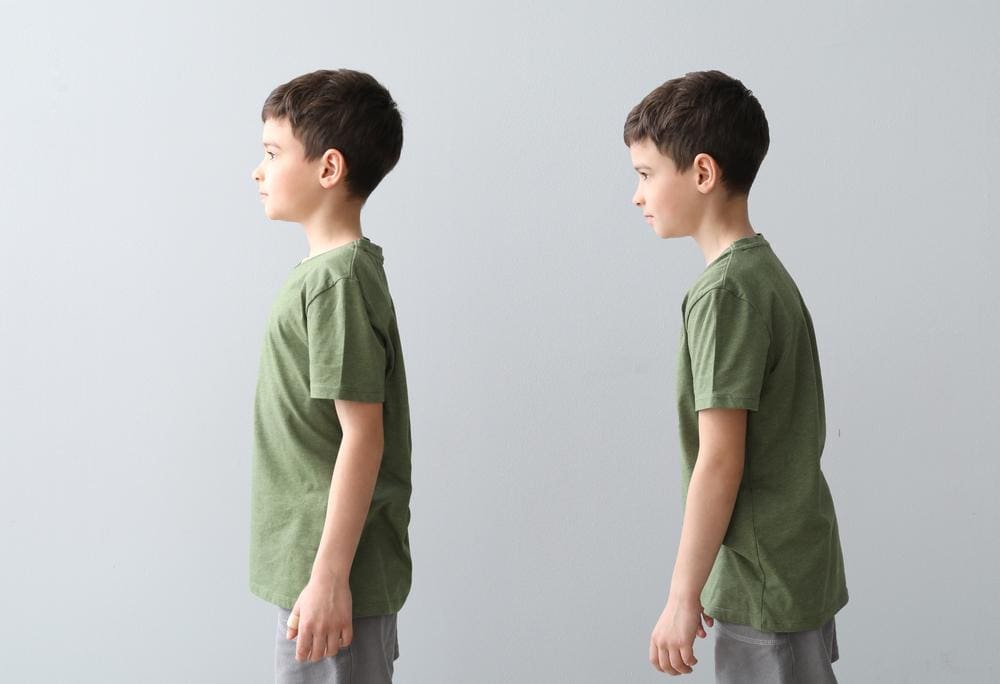 Despite some people's concerns about performing chiropractic treatments on children too early, it's actually a safe and effective treatment for babies. As long as the chiropractor performing the treatment is trained and licensed and has experience working with babies and young children, it's a safe and all-natural option for treating common health ailments.
Do pediatric chiropractors need additional certifications or training?
As with any other medical treatment, it is always a good idea to check what additional training or certifications a chiropractor might have. After all, with children being so fragile and sensitive, ensuring their care is of the best standard is even more essential.
First, a pediatric chiropractor will have additional training in the unique needs of babies and children regarding their spine. This includes everything from the newborn period, when you might have issues such as a misalignment of the neck, to later years and problems like scoliosis.
On top of this, many pediatric chiropractors also undergo further specialized training in pediatrics itself. So not only are they highly trained in working with children's bodies, but also in working with children. This can cover everything from invaluable communication skills to the best way to interact with a child who feels unwell or upset.
Consider looking for chiropractors that have special pediatric-specific certifications. It is worth checking whether your current chiropractor has done the necessary training and study to be able to apply for this certification, and you will find many chiropractors that have done so.
It is also important to recognize that a pediatric chiropractor is more than just someone who has extra training; they also need to care about children as individuals and work with them in the best way possible. Look for doctors who seem genuinely passionate about pediatric chiropractic care and have a good track record with children. Beyond this, make sure that you feel at ease talking to your chiropractor about any concerns for your child's health.