Chiropractors use safe and gentle treatments to alleviate suffering in babies caused by gas pain and other common ailments.
Why would an infant need a chiropractor?
Chiropractic care for infants is beneficial for many reasons. Infants may suffer from birth trauma, colic, digestion problems, nursing difficulties, or respiratory issues, which can be addressed with chiropractic adjustment.
What can a chiropractor do for a baby?
Chiropractors use gentle, pediatric-specific adjustments to help restore proper alignment and balance of the spine in babies. This can address issues like colic, poor sleep patterns, feeding difficulties, torticollis, and head flattening. Chiropractors can also identify if any areas of the spine aren't properly functioning and can work to correct these through a series of adjustments.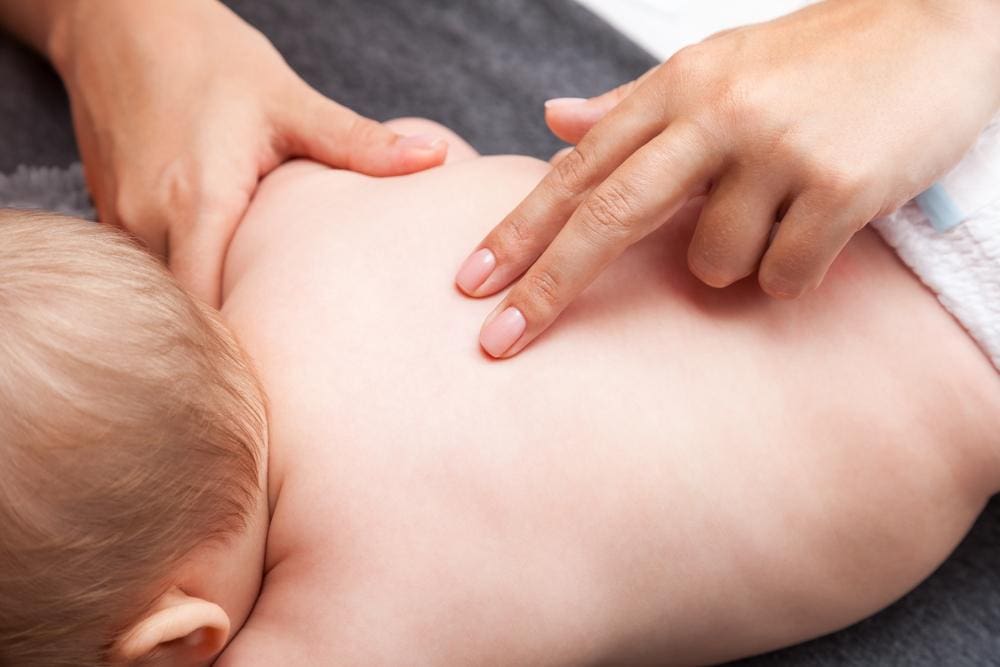 How do I know if my baby needs a chiropractor?
If you feel your baby may suffer from a misalignment or discomfort, it is essential to consult your child's pediatrician. They can help assess the spinal problem and suggest a course of action, whether that involves physical therapy, chiropractic care, or other interventions.
Do babies sleep better after chiropractic care?
Most do. Pediatric chiropractic care can benefit the sleep of babies and young children. Infants experience significantly improved sleep quality and duration. Babies also have considerably fewer waking episodes in the middle of the night.
Can a chiropractor help baby poop?
Yes. Pediatric chiropractic care has been used to help babies suffering from constipation and irregular bowel movements. Spinal manipulation can help relieve symptoms related to digestive issues, such as bloating, abdominal pain, and difficulty with pooping.
Additionally, infant chiropractic care improves the autonomic nervous system in babies, which is responsible for regulating digestion.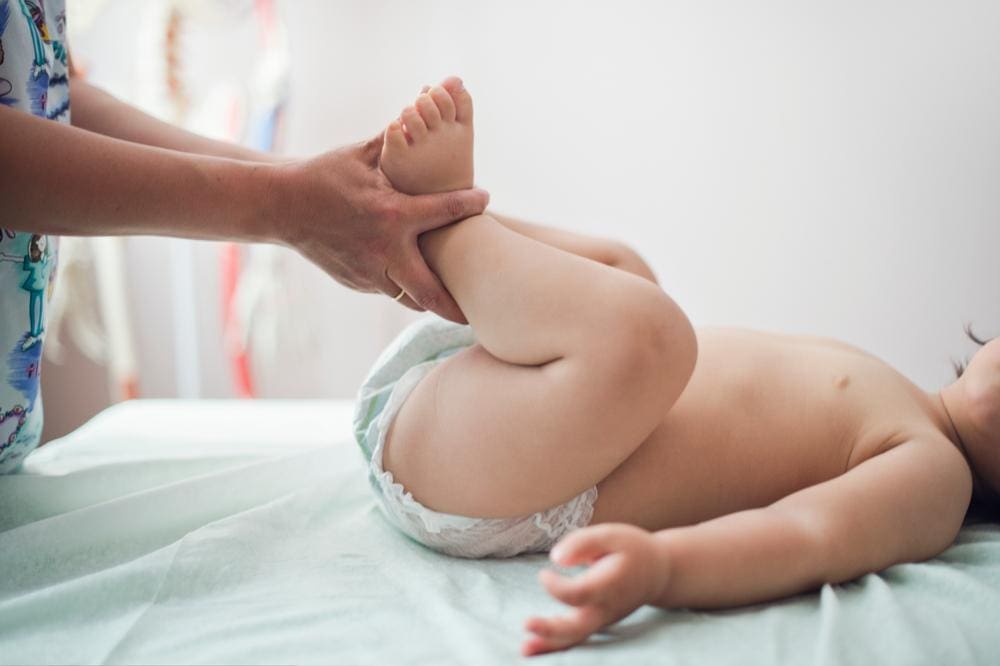 Are chiropractic adjustments good for babies?
Yes. Chiropractic adjustments can be beneficial for babies. Chiropractic care may help relieve several common infant complaints, such as colic and digestive problems, and reduce fussiness and crying. In addition, studies have indicated that chiropractic care may improve sleep and increase the overall health of infants.
When can you take a baby to the chiropractor?
It is generally recommended that a baby should visit a pediatric chiropractor after they have been evaluated by a pediatrician and cleared for spinal adjustment. In most cases, babies as young as a few days old can benefit from chiropractic care.
Do babies benefit from chiropractic care?
Yes. And the benefits can begin before you even give birth. During pregnancy, the baby is subjected to numerous physical stresses, which can cause misalignments of the spine and lead to various health issues after birth. Chiropractic adjustments administered by a professional chiropractor can help reduce these physical stresses. This reduces the chances of any health complications after birth.
Infant chiropractic care can help with numerous conditions, such as:
Colic
Ear infections
Scoliosis
Chiropractic treatment is a safe form of therapy and carries no known risks or side effects when administered by trained professionals.
Is chiropractic safe for infants?
Chiropractic care has been applied to infants for decades and is generally considered a safe and effective practice. It's always best to see a chiropractor with experience treating infants. If you aren't sure if chiropractic care could help your baby, speak to your pediatrician.