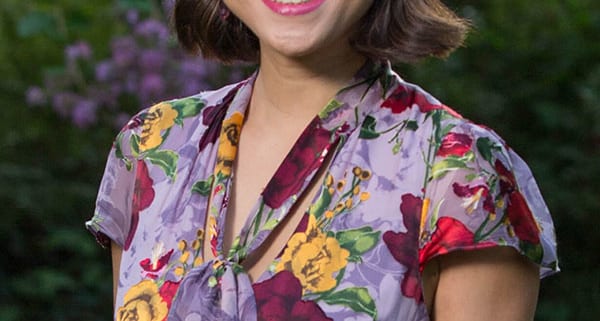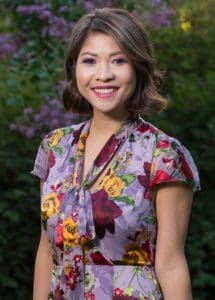 Dr. Alexis Lee is the woman who started it all. Get to know her, below:
Job Title: President and Chiropractor
Clinic Location(s): All Locations, however my personal office is located at our SE Clinic
Where I grew up: I grew up in Vietnam and moved to Portland when I was 11
First job I ever had: Picking Berries on farms
If I wasn't a chiropractor, I would be: A Tailor/Seamstress, I love to sew and make modern romantic dresses and coats for women
Favorite Junk Food: Carrot Cake
In my free time I like to: Read, Cook, Exercise (yoga or crossfit) and spend tiem with my family and friends
Favorite Song:  Stayin' Alive By The Bee Gees
Why I became a Chiropractor: I was hurt in multiple car accidents during my college years because I was driving so much during that period of time. Honestly, I tried many different types of treatment but chiropractic care helped me the most. I was excited by the holistic and natural ways of chiropractic. With one of the Best Chiropractic Colleges located in my hometown (University of Western States) it just made sense to pursue a career in chiropractic. I'm very glad to be a part of the chiropractic profession and I hope to contribute to the overall growth and advancement of the chiropractic profession.
Why I love what I do: Chiropractic is wholesome and natural healthcare and I'm still amazed by the results that chiropractic care is able to deliver for our patients with little to no side effects. A career in chiropractic has been personally very rewarding for me. I've met and work along with so many co-workers and colleagues who love what they do, and it doesn't feel like work.
https://accidentcarechiropractic.com/wp-content/uploads/2021/01/alexis-e1565835405328-1-1.jpg
836
600
laurenaccidentcare
https://accidentcarechiropractic.com/wp-content/uploads/2021/01/Accident.Care-Chirorpractor.logo_.png
laurenaccidentcare
2020-07-29 20:23:47
2021-03-22 20:24:40
Get to know Our President: Dr. Alexis Lee