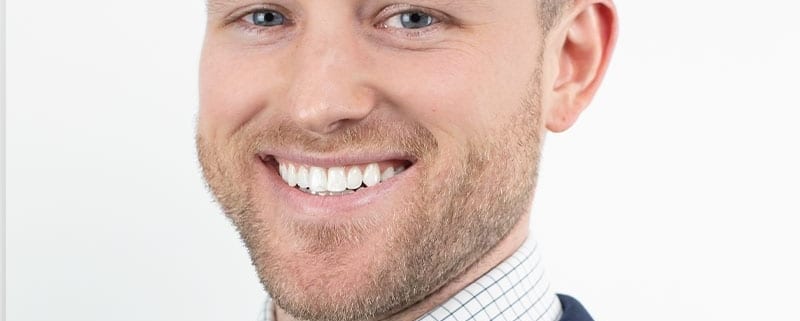 Job Title:  Partner and Chiropractic Physician
Clinic Locations:  Clackamas, Tigard, Portland
Where I grew up: Dallas, TX
First job I ever had:  Working as a server at Le Peep, a great breakfast place back in Texas.
If I wasn't a chiropractor, I would be:  An orthopedist.
Favorite Junk Food: Chocolate chip cookies, Blue Bell ice cream, and honey butter chicken biscuits from Whataburger.
In my free time I like to:  Workout, play lacrosse, hang out with friends and family, travel, and check out all of the sweet restaurants and bars in Portland.
Favorite Song:  Anything classic rock or 90s/00s rap, like Led Zeppelin or 50 Cent.
Why I became a Chiropractor:  Everybody loves their chiropractor. Being a chiropractor furnishes me with a great opportunity to provide necessary, physical care to those that need it, especially those in a crash.
Why I love what I do:  About 5 years ago, I was in a terrible car crash and got jerked around by "the system," seeing several chiropractors and MDs that couldn't explain my injuries, pain, or provide me with proper diagnostics.  After 1.5 years of dealing with my pain, I finally found another chiropractor that helped me.  I learned a lot from him.  Now, I take great pride in being the first and last stop to help my patients, ensuring that I co-manage care with other top-tier professionals.  The injuries from a car crash are often complex, so the people managing care should know exactly how to deal with those things.
https://accidentcarechiropractic.com/wp-content/uploads/2021/01/Dr.-Rich-Sedei-headshot.jpg
817
800
laurenaccidentcare
https://accidentcarechiropractic.com/wp-content/uploads/2021/01/Accident.Care-Chirorpractor.logo_.png
laurenaccidentcare
2020-04-22 14:03:23
2021-03-20 14:03:37
Get to Know Our Chiropractors: Dr. Rich Sedei